2017 Webinar Benchmarks Report EMEA Edition
Webinars are the best tool we have to engage audiences and communicate information. Marketers use them to drive leads, generate pipeline, and nurture prospects through the every stage of the buying cycle, from awareness to purchase. Trainers and educators use them to conduct global and on-demand training sessions. Companies large and small use them for internal communications, new hire training, town halls, and more. Consumers use them to get new information and best practices, to discover new products, and to self-educate before they make a purchase. In short, webinars have become indispensable for helping us meet our business goals.
The findings in this report were compiled by ON24, the world's leading webinar marketing platform. In 2016, ON24 supported over 65,000 webcasts globally. This report is based on a random subset of those events:
1,853 webinars were measured in this analysis
All webinars were held between January and December of 2016
All webinars were held in Europe
All webinars had at least 100 attendees
Events represent a cross section of 250+ organisations
Company size ranges from large enterprise to SMB
Get the download

Below is an excerpt of "2017 Webinar Benchmarks Report EMEA Edition". To get your free download, and unlimited access to the whole of bizibl.com, simply log in or join free.
This study measured statistics across the entire lifecycle of a webinar, including webinar promotion and registration metrics, webinar interactivity metrics, audience viewing habits, and both live and on-demand attendance and conversion metrics. Unless noted otherwise, the report uses the following definitions:
Live webinars: audio or video-based events that are streamed on a specific day and time
On-demand webinars: audio or video-based events that are streamed upon request anywhere, anytime, including live webcasts that have been archived for additional viewing
Registrants: people who registered to view an event
Attendees: people who registered to view an event and attended that event
Pre-webinar Benchmarks
Promotional Cycle
Driving registration is critical to building and maintaining a successful webinar program. But how can you get more people to register for your webinars? If you're only promoting your events for a week or two, you may be missing out on more than a third of your potential audience. One in five registrants sign up for a webinar more than 15 days before the event. And don't forget the day of the live event — 26% of webinar registrants sign up that day.
Pursuing a longer promotional cycle that includes a series of email drops and extended social promotion over several weeks will provide more chances to drive a large audience to your webinars.
Best Days to Send Promotional Emails
The most effective promotional emails catch their intended audience with an engaging message at a moment when they are receptive to it. For most business audiences, that means avoiding weekends, when recipients are less likely to respond to work emails. Fridays, when many workers are either winding down or frantically wrapping up their work week, are also poor performers. The middle of the week, particularly Wednesday, continues to be the most effective time to send a promotional email.
Best Days For Webinar Attendance
You want to plan your webinars for the days that pull in the biggest audiences. For most of us, that means scheduling your events in the middle of the week, when people are focused on work and productivity. Unsurprisingly, weekend webinars don't attract many attendees. Monday and Friday are only a little better, bringing in 13% of all attendees each. The most popular day for webinar attendance is Tuesday, pulling in nearly a quarter of all webinar attendees.
Best to run webinars
It isn't easy to schedule a webinar, especially when you have people attending from a wide range of countries and time zones. Ideally, you would like to avoid commute times in the early morning or right after work hours. In this study, we found that the most effective times to run a webinar were 10am and 11am GMT, because they succeed at avoiding the most conflicts for the most people. Early afternoon GMT was nearly as popular, winning 13% of the audience for each of the noon, 2pm, and 3pm timeslots.
Webinar Benchmarks
Average Viewing Time
The enduring popularity of webinars is attributable, at least in part, to their ability to deliver deep and engaging content at a time when so many other communications are superficial or 'snackable'. With that in mind, it's hardly a surprise that they continue to hold audiences' attention for nearly the full running time. This year, we found that the average webinar attendee stayed in the event for more than 51 minutes
Registrant to Attendee Conversion
Understanding the rate at which webinar registrants convert to attendees will help you build more effective models for tracking webinar performance. This has historically been one of the most stable metrics in this report, coming in at 40% for 2017. A conversion rate anywhere between 35% and 45% should be considered a strong result. Webinars for training or internal comms tend to have a higher conversion than marketing webinars.
Average Attendee Rate
One advantage webinars have over in-person events is their ability to attract audiences of any size from all around the world. Over the past few years, we've seen a rise in of webinars with over 1,000 attendees with 4% of all European ON24 webinars in 2016 attracting audiences on that scale. 39% of webinars drew audiences between 300–1,000 attendees
Integration of Engagement Tools
Whether you are talking about marketing webinars or training webinars, engagement is the key to a more successful event. An engaged audience is more likely to feel positively, retain more information, and engage with you again in the future. As always, Q&A is the most popular form of audience engagement, appearing in 82% of all webinars. 50% of webinars provide a list of additional resources for attendees to download, and 25% integrate a social experience, such as Twitter, LinkedIn, or Facebook
Integration of Video
Over the past few years, webinars have become more dynamic and visually engaging. We've seen this in webinar consoles and the presentations themselves, but nowhere is it more apparent than in the increasing integration of video into webinars. This is the second year we've pulled this data for the European benchmarks report, and we've seen year-over-year a rise in the proportion of webinars that include a video component. This includes the following video types:
Studio video presenters
Webcam presenters
Integrated video clips
Streaming video and screen sharing
The increasing presence of video likely reflects a growing comfort with video technologies and the ability to reliably push video without bandwidth constraints
Post-webinar Benchmarks
On-demand Viewing
Webinars can have an impact long after the day of the live event. Over the years, we have consistently seen strong audiences for on-demand events. In 2017, nearly one third of all webinar attendees only ever watch the on-demand event. Audiences could be drawn to the on-demand event for a number of reasons, including the following:
Many webinars are held on the same days and at the same times (see pre-webinar benchmarks), making on-demand viewing an appealing option for overcommitted registrants
Mobile access has made it convenient for people to watch webinars at alternative times and places
Modern media consumption has shifted to on-demand formats that put the viewer in control of their own schedules
Having a solid post-live strategy will make sure you reach the third of webinar attendees who prefer the on-demand experience.
Post-live Registrants
This study took into account the behavior of millions of webinar registrants and attendees. Of those, 28% only ever saw the webinar on-demand. This thriving audience for on-demand content represents a clear opportunity for those of us running webinar programs: by continuing to support and promote the event after the live date, we can continue to reach large and engaged audiences.
The majority of post-live registrations happen the week after the live event, suggesting that they were interested in the live event, but missed it due to scheduling conflicts. However, the long tail for ondemand registration highlights their power to pull in registrants for months
On-demand Viewing Time
In the past two years, we have seen a massive jump in on-demand viewing times, from 29 minutes in 2015 to 42 minutes in 2017. This reflects the growing appeal of on-demand content. We attribute the lower viewing time of on-demand viewing (compared to live viewing times) to a variety of factors, including the following:
Some on-demand viewers also watched the live event, and they are only attending to catch up on content they missed the first time.
Most on-demand webinars include timeline tools that let the audience fast-forward through the webinar and focus on the content they're most interested in.
Viewers can watch on-demand webinars multiple times, so they may only watch short sections in any given viewing
Conclusion
At ON24, we spend a lot of time thinking about webinars and webinar performance. And in all the years that we've been producing this report, webinars have become consistently more popular, more effective, and more interesting. Webinar producers and presenters put an increasing emphasis on creating an engaging audience experience. Webinar promoters are thinking bigger, extending their promotions long before and after the live event. Audiences are getting larger and more engaged, and spending more time watching webinars, both live and on-demand.
As you plan your next webinars and evaluate the effectiveness of the program, use the benchmarks in this report as a set of guidelines to help you create, promote, and deliver successful events.
Want more like this?
Want more like this?
Insight delivered to your inbox
Keep up to date with our free email. Hand picked whitepapers and posts from our blog, as well as exclusive videos and webinar invitations keep our Users one step ahead.
By clicking 'SIGN UP', you agree to our Terms of Use and Privacy Policy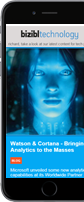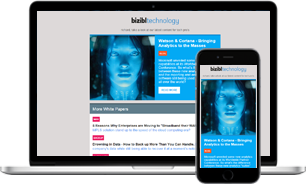 Want more like this?
Stay up to date with our content email