The 2015 Marketing Technology Report
Based on 1,001 reviews from marketers, this essential download gives a summary of the technologies which marketers are using and what they really think about them, with additional expert analysis.
Your free download covers the following key areas:
Marketing Automation
Content Management Systems
Email Marketing
Social Media
Analytics
Ecommerce Platforms
Get the download

Below is an excerpt of "The 2015 Marketing Technology Report". To get your free download, and unlimited access to the whole of bizibl.com, simply log in or join free.
Welcome to the 2015 Marketing Technology Report
Finding the right marketing technology to suit your business needs can be quite a challenge. For even the most technicallyminded it can be a struggle to make sense of the jargon, pricing structures, technical specifications and – often under-estimated – the wider impact any solution will have on both people and the surrounding IT infrastructure.
To help you navigate these challenges, we asked the users of TFM&A Insights and eCommerce Insights to review the marketing technologies they use.
We received 1,001 user reviews about the tech marketers are using, including content management systems, email, social media, marketing automation, analytics and ecommerce platforms. We then asked the team at Datanyze to compare our findings to the global market based on their analysis of 1 million of the world's largest websites.
Four key themes
In compiling this report, four key themes emerged:
Growing market share of category leaders

If "no-one got fired for buying IBM" in the 1980s; in 2015 it's probably more accurate to say "no-one got fired for installing WordPress, Google Analytics and Hootsuite".

While the marketing technology landscape is diverse, within each segment we are seeing platforms become the standard by which others in the category are measured. There are signs that many marketers start with 'standard' platforms and then bolt-on or upgrade to meet specific requirements.

The rise of open source

One reason for the point above is the rise of open source platforms. The large community of developers around the most popular open source platforms ensure they are continuously improving functionality and keeping the price of developers competitive – not to mention the attractive free price point.

Delightful user experiences are winning... to a point

The most used marketing technologies are those which are achieving an emotional connection with their users. There seems to be a direct correlation between the love (let's use that word) that the user feels for the interface and the market penetration. Given the amount of time that a user spends with these technologies, it is perhaps unsurprising that intuitive user experiences are trumping a more technically impressive specification sheet. However, ease of use is not everything – technical specs and integration are coming through as the primary reasons for marketers to switch platforms.

All's fair in the marketing automation game

Marketing automation remains the most turbulent and most interesting category, with marketers split between a range of vendors with no clear winner yet to emerge.

Nearly two thirds of respondents have yet to decide on a marketing automation solution and in the meantime are employing a range of tools and approaches. It is not unusual for marketers to be using a 'custom home-grown mix' of inter-connected systems while they are assessing more sophisticated automation solutions.
Luke Bilton, Director, Digital & Content, UBM
We teamed up with Crimson Hexagon, a social media analytics platform, to find out in what capacity people have been discussing marketing Technology on social media. Powered by patented technology and an in-house data library of more than 500 billion posts, Crimson Hexagon's ForSight™ can analyse insights derived from social data.
They analysed the broader theme of "Marketing Technology" on social media. The main topics of conversation associated with it are shown in the below topic wheel (see figure 1). It's clearly a fast paced industry, shown by the "press release" topic in the product theme and there's a clear overarching theme of digital marketing, shown through "Content Marketing", "SEO", "Web Marketing", "Social Media" and "Mobile Marketing".
Affinities (see figure 2) looks at the interest people have on social media, based on what they follow and post. People talking about social media are represented on the left side of the chard. They have a strong interest in Analytics, Advertising, Email Marketing, Innovation, Content Marketing, and Software Development & Design. They are more likely to post and be interested in these topics than the average Twitter user (shown on the right side of the chart).
Figure 1: Topic wheel
Figure 2: Affinities
Top Twitter handles tweeting about marketing technology
A lot of the handles below are marketing publications but it's interesting to see that Forbes is in included, taking marketing technology into mainstream media.
| | |
| --- | --- |
| @tool_box_fr | 5,300+ |
| @socialfave | 5,300+ |
| @datacorpltd | 3,900+ |
| @chiefmartec | 3,500+ |
| @adweek | 2,300+ |
| @venturebeat | 1,200+ |
| @marketingland | 1,200+ |
| @scoopit | 1,100+ |
| @forbes | 1,000+ |
| @schmittastic | 1,000+ |
| | |
| --- | --- |
| #marketing | 160,000+ |
| #tech | 95,000+ |
| #technology | 54,000+ |
| #socialmedia | 30,000+ |
| #business | 24,000+ |
| #jobs | 19,000+ |
| #startup | 16000+ |
| #jobs | 16,000+ |
| #apple | 15,000+ |
| #gamesdev | 14,000+ |
Top 10 most loved marketing technologies
If a user is going to get the most out of a marketing technology platform, it's important that the platform provides a great user experience as well as being technically powerful.
The platforms rated most highly in our survey were those which were successful in providing users with an intuitive experience and positive feedback loop.
The list is based on the customer satisfaction scores from 1,001 user reviews from UK marketers.
Hubspot - Marketing Automation. 8.6 out of 10.
Buffer - Social Media. 8.1 out of 10.
Marketo - Marketing Automation. 8.1 out of 10.
Google Analytics - Analytics. 8.6 out of 10.
Wordpress - CMS. 8 out of 10.
MailChimp - 7.7 out of 10.
Hootsuite - Social Media. 7.5 out of 10.
dotmailer - Email. 7.3 out of 10.
Magneto - Ecommerce. 7.2 out of 10
Drupal - CMS. 6.8 out of 10.
Why is Hubspot more than just a platform?
During his keynote at TFM&A 2015, we asked Kieran Flanagan, Marketing Director (EMEA) at Hubspot, to explain the positive halo around the brand. He told us that one source of their success comes from their approach to inbound marketing. "Instead of hitting you over the head with marketing messages we took a decision to give away a huge amount of valuable content and resources for free.
"We try to deliver real value, which is why we have over 19.5 million unique visits on the Hubspot blog every month." Kieran continued "We think like a publisher but get measured like a vendor. We have a real passion for content with teams you'd expect to see in a publisher, such as editorial teams to ensure high quality."
Content Management Systems: WordPress - King of Content Management
Definition: Content management system (CMS). A CMS is a software tool that allows you to create, edit, and publish content. While early CMS software was used to manage documents and local computer files, most CMS systems are now designed exclusively to manage content on the Web.*
81% of respondents to our survey use a Content Management System and out of the 42 different CMS systems respondents use, there was one very clear winner: Wordpress.
Our survey revealed that 50% of those using a CMS use WordPress, and that as well as being the most used CMS, it is also appears to be amongst the most well-loved with an 8.0 satisfaction score out of 10.
The 2nd most popular CMS, used by 9% of our respondents, are bespoke in-house CMSs, followed by Drupal as favoured by 7% of respondents.
These results are closely correlated by Datanyze. In their analysis of 1 million websites, WordPress global market share is currently 70% of websites, with closest competitor Drupal at just 6%.
So, why is WordPress so popular?
WordPress is the most popular CMS on the web, powering over 60 million websites.
The king of open-source platforms has come a long way from being 'just' for bloggers – it is now used by businesses large and small, with enterprise-level of functionality. The size of the global user-base means that WordPress has become the standard by which other CMSs are measured.
In our survey we asked respondents to comment on their satisfaction scores:
What the end-users say:
The majority of comments praised WordPress for its "easy to use" intuitive interface and how it is "flexible and adaptable" to enable non-technical people to get results. Reviews include:
"Incredible. Once you have a grasp of the basics, it's very flexible and easy to use, with endless possibilities."
"We have used WordPress for many years and really like it. Very flexible and it has enabled us to build the business successfully."
"WordPress is very easy to use and understand and is becoming more popular as the CMS of choice so if you know one you can transfer the skills to another."
Themes and plugins
The ecosystem of plugins around WordPress was cited as a main reason for the positive feedback. At the time of writing there are approaching 39,000 plugins available to extend the functionality to meet most conceivable requirements.
"The huge strength of WordPress is the plugins library."
"There are loads of useful plugins out there that extend its functionality."
"Incomparable (especially when married to YOAST plugins)"
"Great themes that are so easy to customise."
"I like that you can easily add widgets, RSS feeds and change themes to keep things up to date."
But some security concerns
However, WordPress is a victim of its own success. As the most used CMS it is also the most understood by hackers, with plugins providing potential gateways.
Several WordPress users highlighted that "Security is a concern" and that while the platform is "good, the last version has too many security issues with some plugins."
Other popular CMSs
Drupal
The 7% of respondents who use Drupal gave the CMS a satisfaction rating of 6.8 out of 10.
Feedback from Drupal users centres on how, while it is an "extremely versatile" platform, it is also technically challenging so that marketing teams are reliant on developers to get the best out of it.
"One can do anything (with the right skills) and we used to worship it, but found out it was the techie who ran it for us who deserved the praise. Without his genius, it's an average, ageing, slightly confused environment in which you can still do a lot, but harder and harder."
"We are very limited as to what we can and cannot edit ourselves in-house meaning we spend a lot of time chasing up our web developers to make changes for us."
Umbraco
Another highly rated CMS from respondents was Umbraco, the open source CMS is used by brands such as Microsoft, Wired, Peugeot and Costa.
Praise from Umbraco focussed its flexibility, intuitive and user-friendly interface with one respondent describing it as "a definite improvement on WordPress".
Figure 5.1: Market share of content management systems [Download whitepaper for graphs]
Figure 5.2: Websites powered by top 10 open source platforms (Source: Datanyze) [Download whitepaper for graphs]
Marketing Automation: A fragmented category with no clear winner
Definition: Marketing automation refers to software platforms and technologies designed for marketing departments and organisations to more effectively market on multiple channels online (such as email, social media, websites, etc.) and automate repetitive tasks.*
Marketing Automation is an emerging category in which there is no clear winner, yet.
Currently, 61% of respondents are not using marketing automation at all and the remaining responses were split over a large range of 27 different vendors and combinations of solutions
Of those who are using marketing automation, nearly a quarter are using Hubspot, followed by Marketo, Salesforce Marketing Cloud, Oracle Eloqua and Adobe Campaign.
Most are thinking about where to invest
For those who are not yet using marketing automation questions being raised about the value marketing automation will bring – saying they are "not convinced yet" or they are "happy to do things manually at this stage." Those considering marketing automation are at various stages of selecting a vendor:
Requirement gathering:
"We are requirement gathering for software"
"[We are] in the market for market automation but not using yet."
Researching suppliers:
"We are looking at this for 2015/16"
"We can't identify the best candidate"
Convincing stakeholders:
"We have put together a business case for a marketing automation tool but it is not high on our marketing director's agenda - it's a shame that he cannot perceive the value!"
Hubspot is no.1 for SMEs
Hubspot is the people's choice, with the highest satisfaction level given to any vendor in any category: 8.6 out of 10. It is a solution particularly well-suited to the needs of small to medium sized businesses.
Praise for Hubspot focussed on "intuitive system" with a "fantastic support team" and excellent content: "Hubspot adds a lot of value by offering 'free' advice on optimising digital media".
Datanyze analysis confirms the dominance of Hubspot amongst the smaller to medium sized businesses (26% market share of Alexa's top 1 million), but shows that Hubspot's market share is significantly smaller amongst the top 10,000 websites who have more sophisticated requirements and turn to solutions such as Marketo or Eloqua instead.
A custom home-grown mix
Many marketers who aren't using an automation platform are using a combination of different platforms and processes to achieve results – which one respondent called a "custom home-grown mix". Email providers such as MailChimp and Silverpop are named as platforms which are allowing for some automation, with clever workaround solutions e.g. "I'm not using marketing automation per se. We're using Gravity Forms, MailChimp and other manual processes instead of automation."
Figure 6.1: Market share of marketing automation platforms [Download whitepaper for graphs]
Figure 6.2: Websites powered by top marketing automation platforms (Source: Datanyze) [Download whitepaper for graphs]
Social Media Platforms: Hootsuite is the most used social media tool
Definition: Social media platforms are the tools that allow people to listen, create and schedule sharing activity through social networks.
Hootsuite is the clear leader in this category, with a 66% market share of those using social media tools, and a satisfaction score of 7.5 out of 10.
Users appreciate the workmanlike performance in scheduling of social media posts, particularly for twitter. Hootsuite "Does the job. We always want more but no complaints", it is a "well-rounded solution" and "a good tool for scheduling."
But while it is used by many, the survey did reveal a wish list of suggestions for improvements from marketers. Amongst the "few missing items and functionalities which would make life much easier", responses fell into four categories:
Mass scheduling:
"I wish that you could do more mass scheduling with this product (i.e. schedule it for today, tomorrow, a week from now, two weeks from that, etc.). I also wish there were more reporting options in the free version."
Reporting:
"It would be good to get better reporting."
Integration:
"Would be good if we could add in reminders of posts we have going out in other solutions so it's easier to keep track of posts and ensure we aren't sending out too many."
More intelligent interface:
"It would be nice to have a better interface that groups channels, understands your send requirements and likes and autocorrects things for you instead of starting from step 1, etc."
"Our social media tool is ... people!"
Over a third of respondents (36%) are not currently using a social media platform at all, instead managing accounts individually by publishing directly into Facebook, Twitter etc.
In some cases this is a deliberate strategy:
"Some tools don't cut it, sometimes the manual personal touch is best on social channels."
"At present we don't have a need for a full blown platform due to scale."
"The company has not yet embraced the power of social media, something I am working on."
However, users who are not using social media tools tended to have a low level of satisfaction with their approach, suggesting it is time to start using one of the solutions listed above.
High satisfaction for Buffer
The 2nd most used social media platform is Buffer with 10% share. With a high satisfaction score of 8.2 out of 10, Buffer has many fans:
"For a free tool, Buffer is relatively good at managing the social media accounts of my business and our clients."
"Buffer is awesome, really useful."
"Very helpful and a big time saver and comes with a really nice app."
Firgure 7: Market share of social media tools [Download whitepaper for graphs]
Email Marketing:Planet of the Chimps
Definition: Email Marketing Platforms, or Email Service Providers (ESPs), allow companies to track, segment and send thousands of emails to an address list, with reporting on performance of campaigns.
Perhaps second only to setting up a website, email is among the first of the marketing technologies most organisations invest in. Reflecting its importance, 92% of respondents use an email service provider.
Reviews revealed considerable cross-over between email and marketing automation platforms, with many marketers choosing to using email vendors for some marketing automation needs, and some using marketing automation platforms for email.
The world's market-leading email platform, MailChimp is used by 42% of those using an email platform and scored 7.7 / 10 satisfaction. This is closely correlated to MailChimp's 36% market share from Datanyze analysis.
After MailChimp, the most used email platform for respondents was Dotmailer (6%), with the rest of respondents fairly evenly spread across many vendors including: Silverpop (4%), Hubspot (4%), ExactTarget (3%), Pure360 (3%), Adestra (2%), CommuniGator (2%) and Bronto (2%), etc.
MailChimp – What the users say:
"MailChimp is easy to use and great for making beautifully designed email marketing campaigns."
"Really great applications with user-friendly templates." "Cheap and effective."
"Fun to use and takes the schlep out."
However, when a business gets to a certain size and has requirements to integrate with other platforms, marketers are finding they need to move away from MailChimp to more scalable email platforms:
"MailChimp is great and free to start with, but once things get bigger, then sometimes other platforms are better to use cost wise."
"As the number of emails increases, it is becoming less capable to meet our needs."
"A good software but we need to move onto the next phase to integrate this into our CRM."
dotmailer
6% of those using an email service provider are using dotmailer, with positive feedback about its technical strengths: "A bit pricey, but has a very easy to use online editor and excellent deliverability."
"I love dotmailer. Drag and drop boxes give you the freedom to do what you like with your template, plus linking to documents, emails and websites so simple! The reporting tool is also excellent. I couldn't live without it in my job."
"Still newish to us. But it links to Salesforce which is a plus. Relatively good service for money."
Figure 8.1: Market share of email marketing platforms [Download whitepaper for graphs]
Figure 8.2: Websites powered by top email marketing platforms (Source: Datanyze) [Download whitepaper for graphs]
Analytics: We <3 Google Analytics
Definition: Web analytics is the measurement, collection, analysis and reporting of web data for purposes of understanding user behaviour and optimising the effectiveness of a website*
95% of marketers are using some kind of analytics platform, and of those a massive 92% use Google Analytics. This is the greatest market dominance that any provider has in any other category.
Helped by its free price-point and interaction with the wider Google ecosystem, Google Analytics has become the standard and is used across the board.
Praise for Google Analytics
Google Analytics seems to be one of the best-loved platforms. When trawling through the many reviews for Google Analytics this is the only time we saw emoticons being used - all smiley faces!
"What can I say, it's Google."
"The best and most comprehensive analytics platform I can think of!"
"One of the most important platforms we use daily."
"The first and the best!", "You can't argue with perfection!", "Love it!"
Respondents highlighted:
Ease of use and flexibility:
"It's just so flexible. Easy to use. Great reports. Reliable."
The fact it's free to use:
"Free :D but seriously the automated reports save me hours of pain."
Integration with the rest of Google
(Adwords, Web Master Tools, etc): "Invaluable in giving good insight into the performance of the websites we manage."
Insightful tools:
"Great at tracking user demographics - really gives us an idea who is engaging with our products and which platforms/campaigns are most successful. Shapes our digital strategy."
Some confusion from the amount of updates
Negative feedback was received about how Google Analytics is "always changing" with "keeping up with the updates and continuing to get the best out of it!" being something of a challenge.
"Great tool but overwhelmed with the information/data! Have no idea where to start and what to do with the information."
"Google is getting better and better but perhaps almost too quickly for the users. Constant UI tweaks, new buttons appearing."
"Changes so often we lose track of what things are called. But overall good service and we find the insight useful."
"I find this very useful and interesting; however, there are almost too many things to look at. It can make it a bit clunky and frustrating to find what I need."
"Full of information but complicated and you can easily get lost."
"Could be much more UX friendly at allowing you to understand what is actually happening on your site and what it means as opposed to (just) being very technically capable..."
So is Google Analytics the only analytics package in town?
Actually, no.
While Google Analytics is, as one respondent put it "the web's bread and butter when it comes to analysing data" for many it does not provide them with the full picture.
What is coming through the survey is that there is still a need for specialist analytics.
There is still space for other analytics providers which can measure the full business impact. Adobe Analytics (formerly Site Catalyst) is in 2nd place, "with in-house tracking to correctly identify user-level data" and specialist analytics such as LeadForensics, ButoTV used to provide specific reporting needs.
To summarise a common sentiment, while Google Analytics is "quite good for basic visitor analysis, we are getting other business reports from the ecommerce platform", and "we still need to combine it with other reporting."
2015 Marketing Technology Report tfmainsights.com 11 Figure 9: Market share for analytics platforms [Download whitepaper for graphs]
Figure 9.1: Websites powered by top website analytics patforms [Download whitepaper for graphs]
Ecommerce Platforms: Magento: Popular but not without issues
Definition: Ecommerce platforms are software technology that provides an online storefront, shopping cart functionality and ability to process payments.
Magento is the top ecommerce platform for respondents, with 28% using the open source software to power their online stores. This is closely correlated to the Datanyze estimate of 25% global market share.
Despite being well-used, feedback from those using the platform is of mixed satisfaction; the platform rated 7.2 out of 10:
"Generally OK - the platform provides flexibility for development to tailor to our needs."
"It was a solid starting point to rebuild the front-end and cart+checkout of our e-commerce platform, but... it is very buggy when you use it for serious, large deployments."
Figure 7: Market share of ecommerce platforms [Download whitepaper for graphs]
Magento is not without issues. One respondent described it as "A beast, a beast when trying to make it do something, but also a beast when actually executing something."
Many respondents highlighted issues Magento has with content management, with feedback including:
"There are some major issues, not least problems with the general speed of the platform and duplicate content that must be generated to build a store that fits the 'Magento way'."
"Too weak to be used for serious content publishing. Will be adopting another one, soon."
"Easy to use, can be customised by a developer, canonicalisation caused by the CMS is annoying, architecture gives more authority to product and category pages than content pages which is not ideal."
The Rise of Open Source Ecommerce
To explain what is happening with open source ecommerce we turned to Sam Laber, Director of Marketing at Datanyze to provides us with a global perspective.
Online retail sales exceeded £100 billion in the UK in 2014 and grew by 14% compared with 2013. Major trends fuelling this growth include the proliferation of mobile devices, faster online checkout flows, improving shipping and fulfilment practices and the growing number of retail businesses opening up online stores, as well as the cultural appropriation of online shopping events such as Black Friday and Cyber Monday.
In 2015, moving an offline business to online has never been easier due in large part to the availability of open source ecommerce platforms. Much like WordPress provides free, customisable CMS solutions, popular open source ecommerce platforms like WooCommerce and Magento offer a variety of pre-built templates and plugins that DIY retailers can customise to build and grow an online business from scratch. To get a feel for the magnitude of this trend, here's a current snapshot of the top providers and number of websites they power.
According to Datanyze, a company that tracks popular technology providers across 40+ million websites, WooCommerce and Magento lead the pack powering 335,534 and 149,646 websites around the globe respectively. And looking at the data, these two platforms are growing FAST, pulling in more than 78,000 websites combined in the last 12 months.
This rapid growth has solidified Magento and WooCommerce as leading providers in the open source ecommerce market, accounting for at least two thirds of the total market share across all website Alexa rank ranges. Here's a current look at the open source ecommerce market as a whole, including data on 5 other notable providers.
So, which one do I choose?
For business owners looking to open an online shop, choosing the right provider can be a daunting task. Focusing solely on the data in the above chart (and not on the actual features of each platform), WooCommerce seems to be the preferred provider for websites with higher Alexa ranks and therefore lower traffic volume, while Magento is the top choice for higher trafficked websites with lower Alexa ranks.
When looking at the annual revenue of websites powered by just WooCommerce and Magento, it appears that WooCommerce is the preferred ecommerce solution for companies making between $0-10M in annual revenue, while Magento is preferred by companies making $100M+. (Note that the $10-100M revenue range is fairly even – perhaps this is where these two providers compete the most.)
The Rise of Open Source Ecommerce
To sum things up, the data would suggest that WooCommerce is potentially a better fit for smaller businesses (lower traffic, lower revenue), while larger enterprises tend to choose Magento. Again, this is not to say that WooCommerce is the best solution for SMBs or that Magento is the best for enterprises, but it does help develop a clearer picture of which providers these business types tend to select. If you're in the market for an open source ecommerce provider, I highly recommend conducting a thorough evaluation of all 7 solutions before making a decision.
Want more like this?
Want more like this?
Insight delivered to your inbox
Keep up to date with our free email. Hand picked whitepapers and posts from our blog, as well as exclusive videos and webinar invitations keep our Users one step ahead.
By clicking 'SIGN UP', you agree to our Terms of Use and Privacy Policy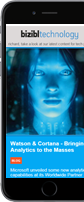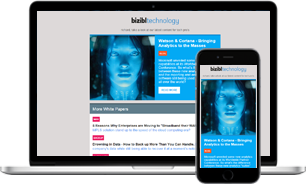 Want more like this?
Stay up to date with our content email