Decision Simplicity: Enhancing the Customer Journey
Consumers are more likely to re-purchase and recommend products if the decision-making process is made simple and effortless.
Important research by the Corporate Executive Board has found the biggest driver of customer loyalty to be 'decision simplicity' (Spenner, 2012).
Through decision simplicity, consumers can easily gather trustworthy and comparable information about a product or service. Rather than bombarding consumers to the point of boredom, frustration or even loathing, marketers need to use this access to simplify the decision process
Although this may seem obvious, marketers have been overcomplicating decision-making for decades. Consumers are offered too much choice through endless extensions of brand variants. They have access to more information than ever before – and entrepreneurs are increasingly embracing digital to drive their marketing strategy and unwittingly adding to the information overload.
According to the UPC digital report, over 53% of Irish businesses have changed an aspect of their offering in response to online feedback, compared to 28% in Germany. 48% of Irish businesses are active on social media, compared to 30% across the EU (UPC, 2014). But how are they using this connection to their consumers to make the journey to purchase better, simpler and less frustrating? One of the ways this can be achieved is to understand how consumers interact with digital and traditional channels during their purchase journey.
In the past, the purchase journey was viewed as a funnel in which consumers would start with a large choice of brands, slowly paring down their options and eventually choosing the version most closely aligned with their desires. Marketers would align their strategies with this journey by undertaking a traditional media campaign to drive awareness, consideration and purchase.
However, a survey by McKinsey indicates that the consumer journey is a much more iterative and cyclical process (Edelman D, 2010) that consists of four stages:
Consider
Evaluate
Buy
Enjoy, advocate and bond
Two of these stages are highly relevant for digital channels – the evaluation stage and the enjoy, advocate and bond stage.
At the evaluation stage, consumers collect and compare information from peers, search engines and social media. This is the moment where a student will look for hostels in Berlin, scanning online reviews and ratings. Or where an avid runner will compare reviews of running shoes via mobile, while in a sports store. According to research by Google, 70% of consumers look at reviews before making a final purchase (Google, 2011).
The enjoy, advocate and bond stage is also crucial – after buying, consumers will often conduct research online on optimal use. Brands have a huge opportunity for creating loyalty and re-purchase if they are able to add to this conversation and become a trusted source of information.
So, before you start adding to the noise with your newest digital marketing campaign, take a moment to think: is this message simplifying your consumers' decision journey? Digital channels may give us the opportunity to make the connection, to understand more about consumers through analysing data. But we need to consciously subtract from the noise, add real value and in turn, make the choice easier for our consumers.
Want more like this?
Want more like this?
Insight delivered to your inbox
Keep up to date with our free email. Hand picked whitepapers and posts from our blog, as well as exclusive videos and webinar invitations keep our Users one step ahead.
By clicking 'SIGN UP', you agree to our Terms of Use and Privacy Policy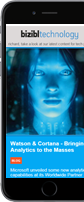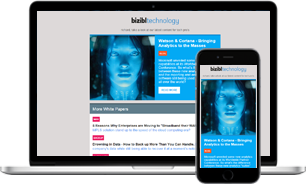 Want more like this?
Stay up to date with our content email