Why you should think of apps as strategic enterprise assets
For any business, online or offline, a website is a given. In our mobile-first universe, it's also pretty unusual to find one that isn't responsive - or optimised for mobile in some way. Wonky formatting on mobile doesn't cut it any more.
But what about apps? Certainly there are plenty out there - the Android app store had 2.8m of them in 2017. And yet still some brands query whether having an app is anything more than an exercise in vanity. After all, what can an app do that the seemingly limitless scope of a website can't? It turns out - quite a lot.
Whether creating a B2C app for a wide audience or an app destined only to be used by a small, corporate community, apps create an exclusive club where users feel nurtured - as a result, apps facilitate deeper loyalty and engagement.
Apps create better experiences
One of the most striking benefits of apps is that they exist in the user's native environment (think iOS or Android). Apps allow for familiar controls and navigation, and can take advantage of device hardware, such as cameras, bluetooth, and location equipment with ease. It may seem trivial but just the ability to swipe left and right, or pinch and zoom, is streets ahead in terms of user experience compared to clicking, mousing and down tabbing through menus.
Apps are mobile-first by default
In 2016, mobile overtook desktop for the first time, but as users began taking the internet with them, it's fallibility was exposed. Even in some urban environments, reliable coverage can be far from a given.
To offer reliable rich media content, while totally dependent on mobile web can be difficult. High resolution images and video can make demands many networks struggle to fulfill. Google has found that 53% of users will abandon a mobile site if it takes more than three seconds to load. In this respect, apps have a distinct advantage, in that they allow users to download and cache content for offline use.
Apps as a marketing channel
Apps need to continually demonstrate relevance. Earning a piece of the so-called mobile 'real estate' is only the first challenge. Most smartphone owners have many more apps than they actually use. Users may be online on mobile 85% of their day, but during that time they're only using about five go-to apps.
For marketers, apps also offer a powerful tool that may be the solution - push notifications. This often underestimated tool can be used to help apps stay fresh and continuously demonstrate value to users. What form that value takes, depends on user type. For example, a B2C shopping app may offer discount code alerts or flash sales, while a business app might notify users of new thought leadership content, staff incentives, or upcoming events.
Apps as an Internal Tool
As a tool for communicating with employees, apps can be particularly effective. Unique scenarios, created by an ever-proliferating array of devices, and an upwardly mobile workforce, can present a real challenge for organisations. Apps can greatly simplify content delivery, particularly for;
Onboarding New Starters
Onboarding with apps gives new staff easy access to high-quality induction materials, with minimal fuss. Apps enable managers and HR to quickly equip new team members, communicate, and monitor performance.
Ongoing Training & Compliance
Apps allow managers to deliver training content with ease, then track individual staff completion - helping organisations ensure compliance.
Distributed Workforce Management & Communications
Broadly, apps provide a high-quality, secure channel for deploying content to staff, wherever they are, whatever device(s) they use. From CEO's messages, to sales performance management, and much more, apps are a key tool for modern businesses.
From icon to asset
So, in summary, it can be tempting to see apps as just another cost centre - a consumer of time and other resources to maintain, promote, and more. But whether for staff, business users, or consumers, apps draw users into a bespoke and curated brand universe, and they meet users where they are - on their mobile devices. Being able to communicate with people on their own terms is a uniquely valuable asset, which creates loyalty and real value.
About Rakuten Aquafadas
If you need a partner to help you create strategic apps, get in touch with the experts at Rakuten Aquafadas. Our powerful tools can help you build apps with ease, and deploy native content on any platform.
For more information visit aquafadas.com to find out how some of the world's biggest brands are leveraging Rakuten Aquafadas technology to deliver apps which support their agile content strategies, control costs and move faste
Want more like this?
Want more like this?
Insight delivered to your inbox
Keep up to date with our free email. Hand picked whitepapers and posts from our blog, as well as exclusive videos and webinar invitations keep our Users one step ahead.
By clicking 'SIGN UP', you agree to our Terms of Use and Privacy Policy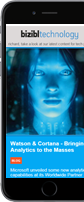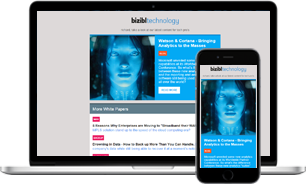 Other content you may be interested in
Want more like this?
Stay up to date with our content email
Want more like this?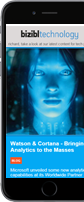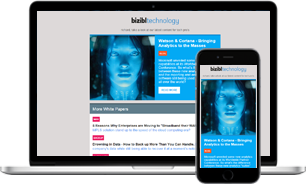 Want more like this?
Insight delivered to your inbox
Keep up to date with our free email. Hand picked whitepapers and posts from our blog, as well as exclusive videos and webinar invitations keep our Users one step ahead.
Bizibl Group Limited, Registered in England 09091156, 26 Bridge Road East, Welwyn Garden City, Hertfordshire, AL7 1HL