Let Shoppers Get Up Close and Personal
Bell stressed the need for retailers to evolve, and that means providing more information to consumers and a better overall shopping experience.
"The future of retail looks more like a Tesla showroom than a GM car lot," said Bell. "You'll handle the information function of retail [in person] and the fulfillment function online."
He spoke of digitally native brands, such as Bonobos and Warby Parker, and how, despite originating online, both have found tremendous success going offline with zero-inventory pop-up stores. "A lot of the forward-thinking retailers are having a smaller space with a deeper experience," said Bell. And these experiences are really starting to pay off. Bell found that "17% of Bonobos customers are 'born' offline, meaning their first interaction with the brand is a zero-inventory store. Although those customers only account for 17% of the acquisitions, they account for about 21% of the volume of sales."
And these pop-up stores have led to another occurrence, the zip code phenomenon. We're now seeing increased online activity in surrounding areas when pop-up stores open and decreased online activity when they close.
This phenomenon, Bell explained, highlights the importance in retailers having a physical storefront and how they can use those spaces to engage with customers in meaningful ways, leaving them feeling empowered to purchase online.
Supercharge the Customer Experience
Part of that empowerment comes from "supercharging" customers with deeper, more informational, more satisfying experiences offline.
Bell described a hypothetical interaction with a new student who reaches out to him via email. Because there's been no previous contact with the student, the energy level and desire to engage with that person is low. But consider if the interaction were instead a phone call from the new student. At that time, he'd be able to pick up on the student's regional accent, prompting further discussion and increasing the energy level even more. Following that interaction, perhaps they go for coffee. Thus, the professor would automatically associate a higher energy level with any future emails from the student because of the precedent set by their previous interactions.
Bell argued that retailers need to follow a similar energizing process with their customers. It's not enough to send an email hoping to draw customers in; there needs to be a concerted effort to establish a relationship in person so that customers get excited and feel compelled to purchase online. "Having an offline experience can change your trajectory in the future in terms of how much you buy, the velocity with which you buy, the breadth of the assortment that you buy," said Bell.
Simply put, what may sound like a zany marketing buzzword is actually an effective way to engage with customers, help them develop a relationship with your brand and convert them into valuable shoppers.
Are You Willing to Evolve?
One of the most important takeaways from Bell's session was one that retailers will be most happy to hear: Retail isn't dying – it's simply undergoing a transformation. Online shopping is not at odds with offline, and the two can work well together if the right strategies are in place.
"There is a lot that we can learn online that we can't offline and vice versa," said Bell. "We can track [a shopper's] electronic footprint, but we can also learn a lot by tracking the physical movement and appearance of the customer in the store." It's time to move beyond the competition, gather this valuable data from each channel and use it to build relationships with your customers that will keep them coming back again and again.
Want more like this?
Want more like this?
Insight delivered to your inbox weekly.
Keep up to date with our free email. Hand picked whitepapers and posts from our blog, as well as exclusive videos and webinar invitations keep our subscribers one step ahead.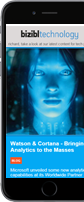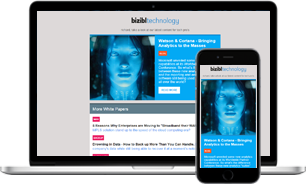 Want more like this?
Stay up to date with our weekly email