Scaling People-Based Search For Success
While many search marketers are already using some form of CRM matching in their search engine marketing, to really take people-based search to its full potential, it's important to consider how to implement it at scale.
Scaling people-based search not only helps you to reach more people, in more specific ways who are likelier to convert, but it also allows you to make more use of its capabilities – and expand the number of use cases available to you.
People-based search is an approach that scales well, just as long as you can;
Match the data to real people doing real searches, to amplify your reach.
Upload your data quickly and easily (across all segments), to keep lists accurate.
Do that, and you'll unlock one of the most effective ways to market to your customers. You'll have a range of different ways to apply people-based marketing, and crucially, will make your search spend work more efficiently.
Marketing Benefits Of People-Based Search
So why is people-based search so exciting? Well, it makes all kinds of things possible, from improving the timing and relevancy of ads to ensure greater spend efficiency, to securing more seamless customer relationships.
Typically, with people-based search marketers can now:
Work to make search an extension of segmentation and retention strategies
Intelligently attribute in-store and online conversions back to search
Get a better return on ad spend through increased efficiency
Boost their retargeting potential by timing messages to coincide with customer intent
Effectively re-convert lapsed customers
Make more relevant cross-sell recommendations
Suppress search ads that are irrelevant for particular segments
Getting Started: Tactics To Consider
Of course, to see these benefits, people-based search must be implemented correctly. Below are seven key tactics that marketers considering people-based search can use to achieve results:
Retargeting both online and in-store customers. Using the deep insight from browsing histories and preferences to build segments to deliver more targeted ads when your audience searches next.
Reactivating customers from past purchases. Using customer data to track customers' searches, pinpoint the exact moment they want to buy again and ensure your ads show top of page.
Targeting different loyalty tiers with different messages. Tailoring search ads according to loyalty tiers to show specific offers or products to specific customers.
Appealing to lapsed customers. Delivering ads precisely when lapsed customers re-enter your market.
Audience suppression. Suppressing ads for customers who have already purchased (or who you don't want to target) so your ads don't appear in their search results.
Cross-selling. Tuning display ads and AdWords to recommend and cross-sell related products.
Targeting customers as renewal time approaches. Developing tailored ads for existing customers based on what you know about them and their contract with you, to offer a unique, personalised renewal service.
Want more like this?
Want more like this?
Insight delivered to your inbox weekly.
Keep up to date with our free email. Hand picked whitepapers and posts from our blog, as well as exclusive videos and webinar invitations keep our subscribers one step ahead.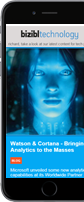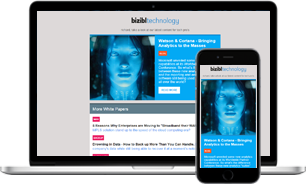 Want more like this?
Stay up to date with our weekly email