Why Are Companies Moving Their Performance Marketing Budgets to Native Ads?
Consumers want to reclaim their privacy, limit companies tracking them online, and control the personal data they share. In response, Google is killing tracking cookies, Apple launched iOS 14 and ATT, and Google, Facebook and YouTube all cut ad campaign targeting options.
While great for consumers, those moves threaten the way advertisers run campaigns. With significantly less accurate targeting, advertisers spend more on traditional ad platforms for the same audiences they were targeting before; accurately measuring campaign performance, attribution, and ROAS is problematic if users can't be tracked across their buying journey.
What's a performance marketer to do in the face of so many changes and uncertainty?
Hello, Native Advertising… Hello, Results
Tech-savvy, forward-thinking marketers are already looking beyond the once-gold-standard platforms for new ways to reach engaged, high-converting audiences rather than trying to wade through and pay more for potentially irrelevant customers.
What caught their attention? Native advertising, the same format that effectively catches consumers' attention and drives them to action. Native ads are so successful, the sector will be worth $402 billion by 2025, a 372% increase from 2020.
Users encounter native ads on social media channels, in promoted search results and on publisher sites. Unlike other ad formats, native ads aren't intrusive or interruptive. Instead, they blend into the surrounding environment, enriching the user experience rather than fighting it.
That's not their only superpower. Two other areas where native ads excel, specifically on publisher websites, are ad placement (location) and ad relevancy.
On sites, native ads appear in prime, high-traffic areas such as:
The homepage: ideal for brand awareness campaigns
Mid-article: most useful for engaging users before they leave a page, and
Below the article: perfect for performance campaigns as users are ready to discover something new
These days, context is king for advertisers and consumers. Over 50% of US adults are annoyed by irrelevant ads. Native ads that use contextual targeting easily overcome that challenge since marketers can reach the right audience by targeting relevant topics.
For example, a food subscription service could target users on a cooking-oriented publisher site after they read an article about using seasonal ingredients or on a lifestyle site article about stress-free ways to stay healthy. In both cases, a native ad about the brand's affordable service would feel relevant and personal. It continues the conversation authentically without relying on personally identifiable information (PII).
How Do Native Ads Work?
Most native ads today are bought and sold programmatically. When a user lands on a webpage, the publisher's SSP sends a bid request to a DSP, which responds with advertisers' bids and campaign metadata, including a headline, image or video, URL, text and more. Within a fraction of a second, a winning bid is determined, and the campaign is served on the publisher's site.
What Are the Benefits of Native Ads?
Consumers are bombarded by ads all day long, making them weary and wary. To combat the onslaught, people developed ad blindness and almost half of all internet users worldwide use ad blockers. That puts performance marketers behind the eight ball, but brands can cut through the resistance and deliver enjoyable ad experiences with native ads. The proof is in the data:
Native ads earn 53% more views than banner ads and increase purchase intent by 18%.
70% of people prefer to learn about new products and brands through quality content which native ads offerNative ads have an average CTR of 0.80%; display ads have a 0.09% CTR on average
32% of people would share a native ad with friends or family, but only 19% would share a banner ad
84% of consumers maintained or increased their trust in brands that advertised on news sites they visit
Launch Native Ads with Confidence
Not all native platforms are created equal. When launching campaigns on Taboola, the industry's leading native ad and content recommendation platform, performance marketers can achieve the results they want alongside a positive ROI. Brands can feel confident that their Taboola campaigns will reach relevant users across premium publisher sites when they are in the right mindset and most likely to engage and convert.
Are you ready to join thousands of marketers successfully using native ads to grow their brands? Get started today – consumers are waiting to discover you!
Want more like this?
Want more like this?
Insight delivered to your inbox
Keep up to date with our free email. Hand picked whitepapers and posts from our blog, as well as exclusive videos and webinar invitations keep our Users one step ahead.
By clicking 'SIGN UP', you agree to our Terms of Use and Privacy Policy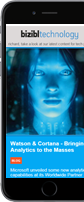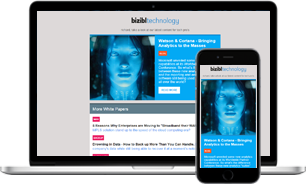 Other content you may be interested in
Want more like this?
Stay up to date with our content email
Want more like this?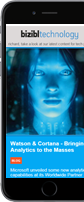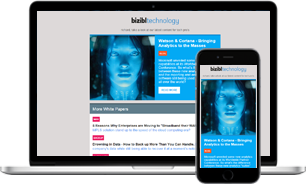 Want more like this?
Insight delivered to your inbox
Keep up to date with our free email. Hand picked whitepapers and posts from our blog, as well as exclusive videos and webinar invitations keep our Users one step ahead.
Bizibl Group Limited, Registered in England 09091156, 26 Bridge Road East, Welwyn Garden City, Hertfordshire, AL7 1HL