What does DXP Mean for Marketers
As a modern marketer, you're well aware of the various challenges engulfing the digital landscape. Nowadays, the task for marketers has shifted from managing content to orchestrating entire digital experiences across several channels. Continually changing customer behaviors, an ever-increasing number of potential customer touchpoints, and several new technologies entering the fray all impact your ability to implement a compelling digital experience.
In order to keep up and successfully execute your marketing strategy, you need access to not only the right tools, but also a way to connect all the pieces and combine them into one cohesive unit that helps you manage these experiences today. A digital experience platform (DXP) provides the capabilities to help marketers do just that. However, the question you need to ask is if your current platform is meeting your requirements?
Why should you care?
The truth is, most marketers are already using a DXP, even if they don't know it yet. The combination of tools you use daily — from your CMS to CRM, analytics tools, marketing automation, and more — all make up your DXP.
A DXP system forms the foundation of your marketing tech stack, and it allows you to manage the customer journey across all your digital touchpoints efficiently. A DXP gives you visibility of every place your customer interacts with your brand and enables you to provide them with a relevant and personalized content experience each time.
Also, the reality is that most marketers have too many tools to manage. The result is a suite platform where they don't use half of the tools at their disposal or a group of disconnected tools that are difficult to integrate and result in silos for sharing data as required. By understanding the effectiveness of your current DXP technologies, you can potentially consolidate these different pieces of technology and achieve a better ROI.
So, now you understand why you should care about a DXP, what is it?
What is a DXP?
A DXP is the combination of all the tools you use to manage your digital customer experience. Think of these collections of tools as your DXP partners. Some of the features of a DXP include:
Content management system: Helps you to manage your content and orchestrate digital experiences, including how content is created, the workflows marketing teams go through, and the tools they need to deliver content to multiple channels.
Analytics: Tools to assess campaign performance and effectiveness. Everything from A/B testing to traffic analysis, customer engagement, and more.
Personalization: Tools that enable you to track user behavior and engage customers at different points within their journey with specific and relevant content.
These capabilities only scratch the surface, as every tool within your marketing tech stack is part of the digital experience platform and critical to your ability to create and implement digital experiences.
Read more: What is a DXP? (Digital Experience Platform)
How mature is your DXP practice?
As a digital organization, you need to know how to use the tools at your disposal to transform technical requirements into actual business benefits. With the proper DXP maturity, you can ensure that you're maximizing your current capabilities. However, to gauge your DXP maturity level, you must ask the right questions:
Are you getting ROI on your DXP?

Have you set the right requirements?

Are you investing in the right competencies?

Is your DX practice improving as you grow?
Read More: How to Gauge Your DXP Maturity
Solving modern problems with your DXP
Marketers have many challenges that they need to overcome, and a DXP can help them solve those challenges. Our marketer's survey report has shed some light on many of these challenges, including:
Liaising with IT
Many marketers find it difficult to collaborate with IT. This lack of collaboration is causing problems, including the fact that 57% of marketers struggle to create landing pages without IT assistance. Even editing website copy remained an issue for 36% of marketers.
Meeting omnichannel requirements
Customers demand omnichannel experiences that connect every channel and touchpoint they interact with, while providing a seamless and connected experience. However, only 28% of marketers use their CMS for orchestrating these experiences.
If you're ready to start solving these problems, then your DXP needs to be up to scratch. Find out the level of your DXP capabilities by benchmarking it using our tool.
Want more like this?
Want more like this?
Insight delivered to your inbox
Keep up to date with our free email. Hand picked whitepapers and posts from our blog, as well as exclusive videos and webinar invitations keep our Users one step ahead.
By clicking 'SIGN UP', you agree to our Terms of Use and Privacy Policy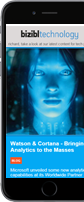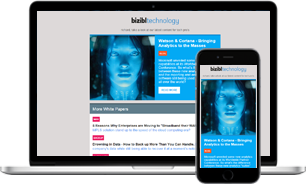 Other content you may be interested in
Want more like this?
Stay up to date with our content email
Want more like this?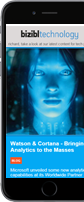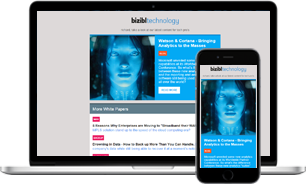 Want more like this?
Insight delivered to your inbox
Keep up to date with our free email. Hand picked whitepapers and posts from our blog, as well as exclusive videos and webinar invitations keep our Users one step ahead.
Bizibl Group Limited, Registered in England 09091156, 26 Bridge Road East, Welwyn Garden City, Hertfordshire, AL7 1HL