Tommy John: Bigger Isn't Always Better
Waynette Tubbs
Content Marketing Manager
Bronto Software
When Katie Hansen joined Tommy John about five years ago, they didn't have a very robust email marketing program. According to Hansen, the good thing about joining the young brand was that she didn't inherit a lot of cumbersome processes, so she could experiment and really influence the growth of the company.
In the beginning, most of their email efforts were batch-and-blast. They only sent 2-3 emails a month and directed the same messages to everyone on the list. In addition to batch-and-blast, Tommy John used an automated welcome series and new customer email, which worked well for them in the early days. "We did no segmenting. We just weren't big enough, and that's not where our priorities were," she said.
When Hansen joined Tommy John, her goals were to grow both the list – in the right way – and email as a channel.
"Today, email is a huge channel for us," said Hansen. "What I've learned from Tommy John is that the quality of the list is far more important than the size. There's so much pressure to grow your list, but I can't overemphasize that it's important to get the right customers – customers who understand your product and brand."
Find the Right Customers
As a premium brand, Tommy John wanted to be just as thoughtful about its email strategy as it had been about choosing fabrics and styles. While most brands offer discounts and incentives to buy, Hansen said that didn't fit their brand, their buyer or their strategy for growing their list.
For the same reason, Tommy John doesn't do sweepstakes and giveaways. They recognize that these gimmicks could help them quickly build a bigger list, but most of those who enter won't be their target shopper. "We're very selective about the tactics we try because a large list size isn't the end goal," she explained.
"On the flip side, one thing we do is carefully select meaningful partnerships." For Valentine's Day 2015 and 2016, the company co-advertised with women's underwear brands. Capitalizing on the gifting mentality – buy for him, buy for her – each brand developed an exclusive, limited edition gift set. Their co-marketing expanded the reach for both brands.
"Similarly, we work with the Testicular Cancer Foundation every year, a cause that is meaningful for our customers."
Each of these events spurs lots of great content for emails and social – which grows their list the right way.
You should never look at commerce marketing tactics as acquisition versus retention. It should be a combined strategy. At Tommy John, they are carefully acquiring the right customer and then engaging them effectively along the way with a brand that understands them.
"We use segmentation, automation, frequency and personalization," she says. "As we grew, we knew we could no longer do one-size-fits-all email anymore."
Pull Your Segments Apart and Put Them to Work
Last September, Tommy John decided to run a campaign on undershirts (not a super glamourous product, but the meat and potatoes for the brand) and go deep with simple segmentation. They focused on a segment of customers who had bought an undershirt, then segmented the list even further based on the number of shirts the customer had bought.
They hypothesized that not all t-shirt buyers were the same and that, in fact, there should be a different message and promotion for customers who bought only one and each segment who'd bought more than one. "We saw amazing results. Our conversion rates for some of the emails were four times higher than normal, and our click-through rates went up by 5%. We were amazed at what really can happen if you pay attention to each customer."
"My advice," Hansen says, "is don't stop at high-level segmentation. Take those segments and thoughtfully pull them apart."
Workflows Are Workhorses
You may do many campaigns throughout the year, but the true heroes of your email marketing program are the automated emails, such as welcome series, birthday messages, browse recovery and cart recovery. They work behind the scenes, churning out conversions and keeping your list engaged.
Today, Tommy John has added about eight more workflows to their pre-existing welcome series and new customer email. They've included a reactivation series and a welcome series that is segmented on the customer's acquisition channel. "At the end of the day, these messages are what's going to speak to the customer in their individual journey with Tommy John," she explained.
Pump Up the Frequency
Tommy John had a pretty healthy list – lots of opens and few unsubscribes – but they were only sending about once a week. They believed they needed to send more, but were a little worried about risking the entire list (a common fear for many retailers). So they did an A/B split test with half the list receiving two emails a week – one promotional and one educational.
"We couldn't believe how well it did. Again, our unsubscribe rates stayed steady and we got $30-$40k in incremental revenue from this small test," she said. "Our customers are telling us that they are OK with receiving more emails from us. We expected just the opposite!"
Get Personal
Regardless of the products you sell – men's underwear, cookies or car parts – personalization (even on a small scale) can have a deep and lasting effect. One simple tactic is adding local weather information. "We immediately saw our open rates double," says Hansen.
"What I learned from that is as long as your customers feel like you're paying attention to them, looking at them and saying, 'I know you,' they enjoy it," she explained.
One of Tommy John's memorable forays into personalization was in celebration of selling the 3 millionth pair of underwear. They created a customer journey infographic that tells how the customer helped Tommy John reach that milestone. It included the customer's name, the day they joined Tommy John and the products they bought. "We weren't selling anything, but it was very successful!"
Final Thoughts
A giant email contact list is great, but you can't treat your subscribers like a number. "No matter how big your list is, you have to make those customers feel important, they have to feel like you're paying attention," Hansen said.
Hansen's final advice is to emphasize your customer's journey, whether it's through a workflow, a reactivation series or a dynamic event. "We can all affect how large the list is by adding value along each step of the journey."
Want more like this?
Want more like this?
Insight delivered to your inbox
Keep up to date with our free email. Hand picked whitepapers and posts from our blog, as well as exclusive videos and webinar invitations keep our Users one step ahead.
By clicking 'SIGN UP', you agree to our Terms of Use and Privacy Policy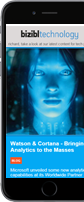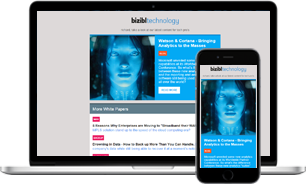 Other content you may be interested in
Want more like this?
Stay up to date with our content email
Want more like this?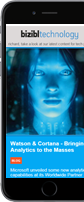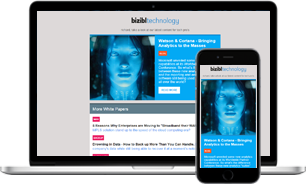 Want more like this?
Insight delivered to your inbox
Keep up to date with our free email. Hand picked whitepapers and posts from our blog, as well as exclusive videos and webinar invitations keep our Users one step ahead.
Bizibl Group Limited, Registered in England 09091156, 26 Bridge Road East, Welwyn Garden City, Hertfordshire, AL7 1HL