Summer Reading for Your Inner Content Geek
Summer is the perfect time to relax, enjoy the sunshine, and dive into some books. You know, the ones you've been meaning to read all year but never got around to. And while you may be itching to check out The New York Times bestseller list for ideas, if it's creating content that gets you excited, I've got some great suggestions for you. Below are some of my favorite books about content marketing and storytelling that I think you'll be sure to enjoy.
Content is the most important part of any marketing strategy. But how often do we take the time to actually look at all of the evidence available to inform what we create? Rebecca Lieb's book is a definitive guide to content marketing and strategy. It's based on quantitative research and insights gained from picking the brains of senior marketers at some of the world's leading brands.
The book underlines the vital role content plays in all aspects of an organization. It's focused on helping readers make important decisions about resources, staffing, tools, and processes to implement good, workable content strategies. High-level content coordinators and managers will find this useful for getting their content marketing programs up and running.
Given that audiences forget up to 90 percent of what you communicate, how on earth can you create memorable content? Carmen Simon's book draws on important research from neuroscience and cognitive psychology to explain how to influence an audience's memory and impact its decision-making.
"Impossible to Ignore" is a practical guide with case studies and examples that offer a roadmap to create compelling content using the power of cognitive science. If you like taking a scientific approach to creating content, and want to delve deeper into the psychology of successful messaging, this book is for you.
The power of making an idea or message stick is undeniable. But why do some stay with consumers while others fade away? Through 10 years of exhaustive research, authors Chip and Dan Heath say they've established what determines whether or not stories stick in our minds.
Using dozens of practical examples, curious histories, and intriguing anecdotes, the authors explain "stickiness" and how content writers can apply it to their own work. Content creators who like a storytelling-based approach to laying out fundamental principles and who enjoy humor will devour this book.
In this classic, Seth Godin starts with the basic premise that every marketer is (or should be) a storyteller. He then poses three essential questions: What's your story? Will the people who need to hear this story believe it? And is it true?
Marketing is all about telling a story — whether true or not — and having people believe that story. Those content marketers who can do this effectively will make all of the difference between the success and failure of their business. Marketers and content professionals interested in perfecting their storytelling skills and reaching more people will find a treasure trove of ideas in this fantastic book.
In today's world of social media domination, it can be difficult to cut through the noise and produce content that stands out from the crowd. From Facebook, Twitter, and Tumblr, to Instagram, Pinterest, and LinkedIn, you need to be able to create content that's not just high quality, but that's also tailored for distinct platforms and contexts.
In this book, author Gary Varnerchuk gives great tips and insights for content marketers to land that perfect right hook and convert traffic into sales. If social media is your specialty — or you just want to learn more about creating successful, hard-hitting content — "Jab, Jab, Jab, Right Hook" will help you knock it out of the park.
Reading Your Way to Better Content
Whether you prefer practical advice and strategies, a scientific approach, or a compelling read on the craft of content writing, there are books out there for you. So order up some of these titles this summer to get ahead of the curve in your content creation.
And while you're at it, be sure to check out our recent report on Content Creation. It gives you the full scoop on content professionals' top priorities, challenges, and techniques to improve their content creation. You can download a copy below.
Want more like this?
Want more like this?
Insight delivered to your inbox
Keep up to date with our free email. Hand picked whitepapers and posts from our blog, as well as exclusive videos and webinar invitations keep our Users one step ahead.
By clicking 'SIGN UP', you agree to our Terms of Use and Privacy Policy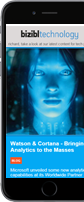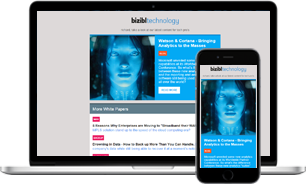 Other content you may be interested in
Want more like this?
Stay up to date with our content email
Want more like this?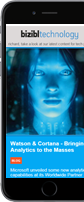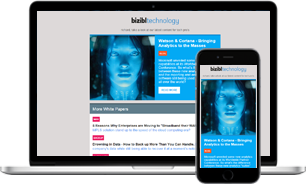 Want more like this?
Insight delivered to your inbox
Keep up to date with our free email. Hand picked whitepapers and posts from our blog, as well as exclusive videos and webinar invitations keep our Users one step ahead.
Bizibl Group Limited, Registered in England 09091156, 26 Bridge Road East, Welwyn Garden City, Hertfordshire, AL7 1HL