The Sky Isn't Falling - Retail's Renaissance Is Just A Little Scary
Greg Zakowicz
Marketing Strategist
Bronto Software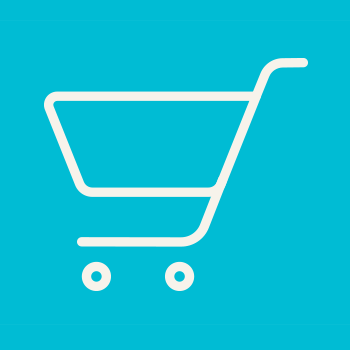 The retail industry is undergoing major changes. This year, many retailers filed for bankruptcy or shuttered their locations outright, leaving their future of their businesses uncertain.
But while some industry observers will see this difficult period as the end of days, savvy retailers will see it for what it truly is - retail's renaissance.
Life in the Express Lane
Change is scary, but there's no question that retailers must change and evolve with the times. A crucial part of their evolution is taking what people dislike about the physical store experience and removing those barriers to provide a better overall in-store shopping experience.
What do people dislike about the in-store experience? There are several things, but let's look at one of the more obvious. According to research from Euclid Analytics, 45% of shoppers dislike waiting in line - a sentiment I also share.
Few things are worse than going to a store and taking the time to shop, only to see long checkout lines and just three out of 14 aisles in use.
Thankfully, some retailers are starting to address this. Soon, Target will roll out new technology to select stores that allows team members to search inventory, take payment from a mobile point-of-sale system and arrange delivery - all from the sales floor.
This isn't a superficial technology play designed to halfheartedly appeal to millennials either, but a genuine attempt to make the in-store experience better for all customers.
Target says it plans on rolling out its new technologies to all stores by the end of the year. Time will tell how successful it is, but anything designed to make the shopping experience more convenient (better mirroring a positive online experience) is bound to resonate with customers.
Buy Now
Consumers today want what they want when they want it. There's a reason why one of the most powerful marketing messages in the world is "Buy Now" not "Buy Later." Surprisingly, this plays nicely into the hands of brick-and-mortar stores.
When asked why they're more likely to go to a physical store rather than buy online, research from V12 Data found that 58% of respondents cited getting their product right away as the top reason.
While shopping online can be convenient, research shows that people desire immediacy when shopping.They prefer not to wait for delivery and they would rather not have to pay for shipping if there's an option to avoid it.
This provides retailers the perfect opportunity to bridge the gap between online and offline, while improving the overall shopping experience by offering free in-store pickup.
Up Close and Personal
Shopping online is convenient, but it's not perfect. There are practical elements of in-store shopping that retailers must build on to improve the in-store experience.
Shoppers love getting up close and personal. Being able to walk down an aisle, physically inspect, try on or ask advice from store associates are foundational elements of the shopping experience that won't disappear.
This is another area where technology can provide additional benefits to both customers and retailers.
Equipping store associates with mobile devices that provide data about orders, products and customer preferences, for example, is a great way to provide extra value to customers and get them through the front door.
What's more, the technology can assist with upselling and cross-selling, which in turn can lead to greater profits.
Look at Amazon
As an industry analyst, I'm often bombarded at events by retail executives who are worried by what Amazon is doing. Every move Amazon makes causes concern and leaves retailers wondering how they're ever going to compete both online and in-store.
Here's the thing — Amazon is moving into the physical retail space. The formerly online-only retailer wouldn't do it if it didn't believe it made sense.
But remember, Amazon's success was no accident; the ecommerce giant has deliberately taken the things people like about the in-store experience and weaved them into its strategy. Want your products now? Amazon offers two-hour delivery or free, fast shipping to Prime members. Don't want to pay for returns? Guess what? They're free!
Retailers can expect Amazon to do the same thing for its physical locations - only in reverse.
Long Live Retail
It may seem obvious - or not depending on your viewpoint - but physical retail isn't dead or dying; it's simply undergoing a transformation that will lead it out of these dark times and into a golden era, but only if retailers are willing to evolve and meet the needs of changing consumer behavior.
Want more like this?
Want more like this?
Insight delivered to your inbox
Keep up to date with our free email. Hand picked whitepapers and posts from our blog, as well as exclusive videos and webinar invitations keep our Users one step ahead.
By clicking 'SIGN UP', you agree to our Terms of Use and Privacy Policy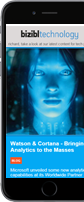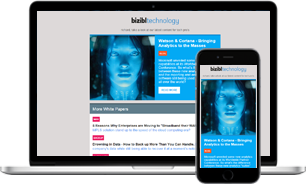 Other content you may be interested in
Want more like this?
Stay up to date with our content email
Want more like this?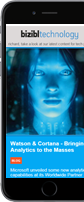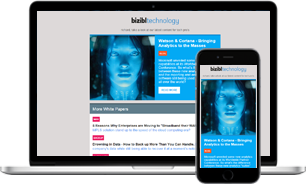 Want more like this?
Insight delivered to your inbox
Keep up to date with our free email. Hand picked whitepapers and posts from our blog, as well as exclusive videos and webinar invitations keep our Users one step ahead.
Bizibl Group Limited, Registered in England 09091156, 26 Bridge Road East, Welwyn Garden City, Hertfordshire, AL7 1HL