Should Your Brand be Selling NFT's?
Just how lucrative are non-fungible token transactions? What do the first ever tweet, Snoop Dogg, a yacht club and NBA collectibles have in common? All have featured, in some way, in the selling of NFTs - or non-fungible tokens.
While still in their infancy, an NFT is a cryptographic asset recorded on a blockchain that cannot be replicated. Just as you get a unique piece of art, or buy a house, an NFT is an asset that cannot be replaced by something else. It's different to the likes of bitcoin, which can be traded for another bitcoin - making it fungible.
Blockchain is used for NFTs to usually establish sole ownership and digital provenance for each NFT owner, which can make some of the digital assets particularly lucrative.
Pictures of apes have sold for hundreds of thousands of pounds, and a number of household brands and fashion ecommerce retailers are getting in on the action. Vogue's Business Index found that 17% of fashion brands have already worked with NFTs - and this number is expected to grow.
Boohoo has an exclusive NFT collection, Gucci has a marketplace for curated NFT artwork, and Selfridges even sold NFTs and digital fashion in its store.
The identity of your ecommerce brand is just as important as ever, and as retailers look to create bespoke ecommerce websites and experiences, NFTs can be a really impactful way to increase brand awareness. With the rise in omnichannel retail, brands need to ensure that their website maintains visibility in the space, and implementing new innovations such as NFTs and the metaverse can be a stepping stone towards this.
Want more like this?
Want more like this?
Insight delivered to your inbox
Keep up to date with our free email. Hand picked whitepapers and posts from our blog, as well as exclusive videos and webinar invitations keep our Users one step ahead.
By clicking 'SIGN UP', you agree to our Terms of Use and Privacy Policy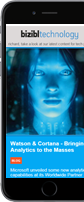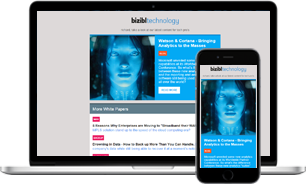 Want more like this?
Stay up to date with our content email