The pro's and con's of Klarna, Paypal and Afterpay
Thanks to payment gateways, shopping online has been made not only quicker, but easier for us to purchase everything that we want… (even if we don't have the immediate funds available!)
As they handle such sensitive information, it is important that you don't rush into choosing a payment gateway, if it's not right for your ecommerce business and its needs. 
Abandoned carts are something that every eCommerce retailer has to deal with, and though there are many reasons for this to happen, a study showed that 6% of people left due to a lack of payment methods. Even if 6% doesn't strike you as a high percentage, it's an amount that could be easily avoided. 
What is a Payment Gateway?
A payment gateway is the technology which processes payments within your store – no matter whether you're a brick & mortar store or eCommerce. Think of it as the middle man that stands between your customer and your business' bank account. 
The payment gateway encrypts the data that is passed between the user, merchant and their bank.
How does a Payment Gateway work?
When your customer purchases an item on your online store, the payment gateway begins a series of tasks in order to finally process the payment.
The payment gateway can then process the payment by:
Redirected to the Payment Gateway's site
Being redirected to a page to enter their credit card details. For example, when purchasing from eBay, you can opt to pay for the item via PayPal. This will then take you away from eBay and make you log into PayPal in order to pay for the item. 
This method of payment, though can be seen as more secure, can lead to a lack of control for retailers as customer's payment details are kept within the payment gateway's servers.
Payment is done directly on your site
When a retailer is large enough, they tend to have the capabilities to hold the payments on their own servers whilst ensuring security for their users.
You can be spoilt for choice when choosing between the different payment gateways as there are so many options out there… which is why we're going to discuss the pros and cons of a few of our favourites including Klarna, PayPal & AfterPay.
Questions to ask when considering a payment gateway
When considering a payment gateway, there's a lot to consider and sometimes it can be overwhelming. Here are our top questions to consider when looking to choose a payment gateway:
How soon do you need it set up?

How much do you want to spend?

How soon do you need to receive funds?

Do you need to accept international payments?

How secure is it?

What level of support is offered?

What types of cards are accepted?

Does it offer automatic recurring payments?

Are hosted & non-hosted payments offered?

Can it be used alongside your existing or future integrations?
Klarna
Klarna is a Swedish payment gateway, and is now one of Europe's largest banks as they provide their payment services to over 60 million consumers across 130,000 merchants in 14 different countries. It's safe to say that Klarna have blown up in recent years, with more and more retailers offering their 'buy now, pay later' service.
Pros:
Klarna can run on most platforms, including Remarkable Commerce, Magento and Salesforce Commerce Cloud and is easily integrated with them.

Klarna offer payment flexibility with 3 different methods of payment for customers. You can pay in 30 days, pay in installments and 'Slice it' financing options for those bigger purchases. This means that customers will be more willing to do higher value purchase, therefore increasing your average order rate and revenue.

There is zero risk for your business as you will always get paid upfront by Klarna. This means that you have no risk for waiting on payments from customers.

Your business is protected against fraud and credit risk by ensuring that users go through soft credit checks before signing up for Klarna

Your customers are protected with a pre-authorisation process and a buyer's protection policy

Their Merchant Portal offer metrics to give you insights on how you can improve your conversion rates.

Fees start at 1.90% which is relatively low for a payment gateway.
Limitations:
As some customers get refused due to 'soft' credit checks, you could be missing out on valuable business.

There can be some confusion as to what to do if the customer returns the product or if they repay the business accidentally rather than paying Klarna.
PayPal
Most retailers will be familiar with PayPal, as they've been a big player in the payment gateway game for a number of years. 
Pros:
Fees vary depending on your sales volume. Though the fees may seem expensive to a smaller retailer, especially if they're low priced items, for larger retailers, they definitely see to be more reasonable, at anything below 2.9%. (depending on their sale volume).

Secure as you have to log into your account

PayPal offer a wide range of products for online retailers including credit options. This gives online retailers the choice of what will suit their company most.

Like Klarna, PayPal give merchants the ability to access all financial data in one click, making it quick and easy for them to use their data to make decisions with easy

If you're a Subscription based retailer, PayPal ensure that setting up subscriptions is quick and easy.
Limitations:
For payments processed through PayPal, they can take up to 3 day for the process to be complete (in your account). This means that if you are a small retailer, you must be able to accomodate for enough cash flow on a daily basis to tide you over until payments have been put into your account.

As mentioned before, small purchases have large fees. For instance, if your business only takes £1000 a month, you will be subjected to a 3.4% fee + 20p per transaction made. This means that smaller purchases end up becoming less valuable.

Both Merchants and Personal Accounts can be suspended at anytime

. This could mean that your balance within PayPal can be held for up to 180 days. 

Due to the pure size of PayPal, their customer service for PayPal can be difficult to reach. Though their FAQs page is extremely informative and covers a wide array of different topics, sometimes you do need that human interaction to help and you can be on the line for a while.
Afterpay (aka ClearPay here in the UK)
Clearpay is the British sister of the popular payment gateway known as Afterpay. This 'buy-now, pay-later' platform has really taken off.
Pros:
There's no lengthy process in order for customers to sign up. This means that your customers can get their 'Buy now, Pay later' with a lot more ease than the other payment gateways.

Afterpay do not issue credit checks on your customers when they sign up. This means that theydon't reject any of your potential business. 

Afterpay also offer seamless integrations with multiple different eCommerce platforms.

They offer zero % Interest for customers. This means that customers will not be put off from purchasing a higher value order as they won't be charged anything on top of their purchase.
Limitations:
Possibly to compensate for the lack of interest on your customers, Afterpay has a 4% merchant fee for your transactions. 

There have been a few negative reviews from customers who have had bad experiences with Afterpay. This could taint your business's image if they incur a late payment charge or any letters received in error.
Choosing the best payment gateway for your business will hugely depend on your current position in the market and your business strategy for the foreseeable future. 
The best 'all rounder' payment gateway is…
Despite a 3 day wait for processing payments, the low interest rates for businesses and credit flexibility really makes PayPal a winner for any type of business. No matter whether you're a small retailer, B2B or the type of business that you do, PayPal has a solution for you. 
The best payment gateway for B2C retailers is…
Klarna is a 'fashionable' payment gateway at the moment, but due to the multiple ways of customer payment, it encourages customers to not only buy more, but also to have control over their payments.
If you're looking for an eCommerce platform that seamlessly integrates with your current third party software, the Remarkable Commerce Platform integrates with a wide variety of Payment Gateways including Klarna, PayPal and Afterpay. Give their experts a call for more information.
Want more like this?
Want more like this?
Insight delivered to your inbox
Keep up to date with our free email. Hand picked whitepapers and posts from our blog, as well as exclusive videos and webinar invitations keep our Users one step ahead.
By clicking 'SIGN UP', you agree to our Terms of Use and Privacy Policy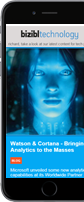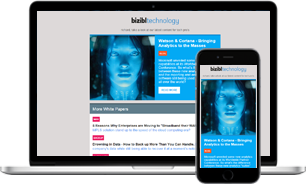 Other content you may be interested in
Want more like this?
Stay up to date with our content email
Want more like this?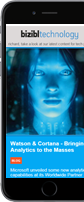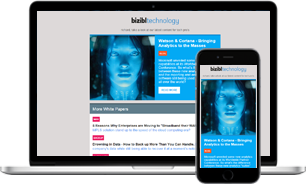 Want more like this?
Insight delivered to your inbox
Keep up to date with our free email. Hand picked whitepapers and posts from our blog, as well as exclusive videos and webinar invitations keep our Users one step ahead.
Bizibl Group Limited, Registered in England 09091156, 26 Bridge Road East, Welwyn Garden City, Hertfordshire, AL7 1HL