Prepare Your Content Strategy for 2022
Phil Arnold
Managing Director, UK
censhare
Content is the central pillar of modern marketing, but all too often, marketing leaders neglect their content strategy. Such neglect can result in an ad-hoc approach to content creation, which sees marketers fighting with technology, and failing customers.
In this article, we discuss the core components of a robust content strategy for 2022 - from research, to technology, measurement, and how they form the building blocks of an integrated approach to content management.
So read on to learn how the right content management technology can support organizations by acting as the keystone of a modern technology stack, enabling an agile strategy to help you create more content, attract new customers, engage existing customers, and to drive revenue.
Tactics Are Not Strategy
Whether you're a CMO or a content writer, you've probably got a good feel for what your market wants. As a marketer, you're likely to stay on top of the latest trends, and keep an eye on your competition - so you could be forgiven for thinking that the strategy writes itself. But a content strategy is not to "watch on this metaverse stuff". It's not an extensive list of topics that you could write about, and it's certainly not "we need to start doing TikTok properly this year".
A content strategy should be a key part of your overall marketing strategy, which both start with your business objectives. Think "reach new customers" or "improve customer lifetime value". When you've elucidated your objectives, you can set specific goals, such as "re-engage all customers to inspire a second purchase" or "improve brand quality perceptions".
With goals like these, you'll be able to conduct research to understand your target audiences, identify areas of need where content can help, then allocate resources to create and distribute it.
When you've done all that, make sure it's documented, and communicated to all the content creators in your organisation. Thereafter, constant measurement and adjustment can help ensure you're staying on track.
Content Technology
As marketing leaders know, the right technology can make or break a content marketing operation, because technology platforms facilitate the creation, distribution, and the end-user experience. Even brands staffed by creative geniuses, with a bulletproof content strategy will not succeed unless they're able to execute.
With that in mind, brands should elevate technology planning to the strategic level in 2022, and consider it for what it is; the critical enabler. Technology assets should be assessed against marketing objectives, and leaders should invest as necessary to streamline content creation and deliver top-quality CX.
In the year ahead, marketers should retire legacy systems and instead deploy fit-for-purpose unified solutions, aiming to minimise administrative burden, support workflows, connect internal systems, and hyper-personalise content across all channels.
Content Intelligence
Reporting and analytics are a core capability of modern content platforms. Making use of technology to understand content performance, regularly review, and adjust your content programmes is a fundamental requirement of any successful strategy.
Hyper-automation
We're certainly not at the stage where machines can generate high quality long-form content, but in the year ahead, businesses must strive to understand the business processes that underpin content production, and automate everything they possibly can.
Content Opportunities for 2022
Content is a vast and dynamic industry and, whilst trends and tactics do not comprise a strategy, it's certainly worth keeping on top of emerging themes. Much of what's important for the year ahead is already well-established, but a few choice picks are worth highlighting as you consider how to deliver your 2022 strategy.
Content for everyone - not just prospects

Content teams with limited resources have tended to neglect existing customers - in 2021 that was beginning to look like a short-sighted approach - In 2022, it's a major error.

Out with the legacy tech

Content creators need to spend time creating - not fighting with technology and dealing with admin caused by a lack of automation and integration. For brands which haven't already done so, 2022 will necessitate a review and refresh, else brands will struggle to keep up with the competition.

Video - Particularly short-form

The ubiquity of video is nothing new, but the pandemic normalised "real-life video", reducing production requirements for many brands, and helping creators overcome video stage fright. Short-form video, whether destined for a LinkedIn feed, or Gen-Z favourite TikTok, is a low-commitment, low-cost option for content marketers.

SEO Modernisation

SEO isn't the discipline it was a few years ago - search engine algorithms have evolved to favour quality content, and measure many, nuanced ranking factors - providing opportunities for savvy brands offering high quality experiences.

Persistence of hybrid events

As we learn to live with Covid, live events are certainly making a comeback, but organisations have invested in the skills and technology behind digital experiences, which pay content dividends, and allow brands to reach further.

Update existing content

By revisiting and improving, marketers can extract significant value from legacy content, particularly by improving the overall experience, rather than necessarily the content itself.
Shiny New Things
Finally, as always, there are certainly some exciting innovations on the horizon! In 2022, two particularly interesting content trends we're keeping an eye on include;
Automated content production, underpinned by advanced AI such as GPT-3
Metaverse implementations and consumer uptake - It's not just about Meta (Facebook)
Our advice is to watch with interest, but (apart from in extraordinary circumstances), don't be distracted. Most of these technologies won't significantly impact your customer experiences in the next 12 months, and it's important to focus your time and resources on serving customers now.
Want more like this?
Want more like this?
Insight delivered to your inbox
Keep up to date with our free email. Hand picked whitepapers and posts from our blog, as well as exclusive videos and webinar invitations keep our Users one step ahead.
By clicking 'SIGN UP', you agree to our Terms of Use and Privacy Policy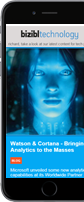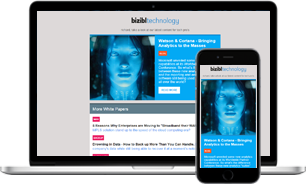 Other content you may be interested in
Want more like this?
Stay up to date with our content email
Want more like this?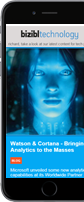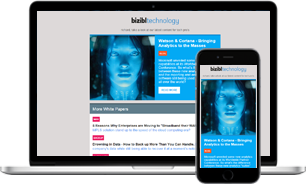 Want more like this?
Insight delivered to your inbox
Keep up to date with our free email. Hand picked whitepapers and posts from our blog, as well as exclusive videos and webinar invitations keep our Users one step ahead.
Bizibl Group Limited, Registered in England 09091156, 26 Bridge Road East, Welwyn Garden City, Hertfordshire, AL7 1HL