The Mobile Marketing Strategies Handbook
The bad news is, marketing budgets are tight. Brands are shoring up their expenses to combat the recession, leaving marketers with fewer resources and more demanding tasks. 
The good news is, mobile is a marketers' perfect opportunity to maximize what they already have on hand. As a permission based channel, the potential to deliver hyper-relevant content early on in the customer journey is unmatched. It's a marketer's ideal situation—budget-deficient or not.
The best news is, this tactical handbook shows you practical, rubber-hits-the-road techniques to put your best mobile foot forward. Here, gain a solid understanding of permission based channels and their advantages, how to overcome common challenges, and visual examples that show an optimized mobile marketing strategy.
What Is a Permission Based Channel?
Mobile is a permission based channel, but what does that mean and why is it valuable to marketers? By definition:
Permission based channels serve customers that have already opted into a brand's marketing communications. It is used for more nuanced and personalized marketing campaigns, as customers have already shared critical information. As a result, these channels are also suitable for lower-funnel tactics.
For customers on the mobile channel, they've already agreed to its more flexible data and privacy restrictions. With this permission already in place, marketers are able to hit the ground running with personalization at early touchpoints. 
The Definitions of Permission Based Marketing
With the understanding of permission based channels in mind, it's important for marketers to know the two ways they can leverage them for marketing communications: 
Explicit-permission marketing hinges on zero-party data, as it's geared towards customers that have expressly asked to receive marketing communications. Think of campaigns that use data from email opt-ins, app downloads, and participation in engagement-drivers like polls or quizzes. 

Implicit-permission marketing is powered by first-party data, as it relies on implied interest from customers. Think of marketing communications that use behavioral data—such as browsed, searched, and saved items or recent purchases—or CRM information from offline sources. 
Permission based marketing channels are the low-hanging fruit available to brands. Whether they have opted into marketing communications via SMS or have downloaded the brand's app, these customers have already given brands their "yes" to communications. This allows marketers to activate their most sophisticated campaigns to capture attention, driving conversions and revenue. 
Examples of Permission Based Tactics
Within the mobile channel, there are several tactics that can be activated using explicit-permission marketing:
In-App Messages
These are delivered to customers who have already shown a level of commitment by downloading a branded app. As these messages target customers who have already interacted with the app, they are also the most likely to convert. The buying likelihood of customers who receive these messages increases by 1.3x.
Here, Inkredible Travel uses an in-app message to drive average order values (AOV). After customers book a trip, the brand suggests other activities and deals they could add on to their trip for a personalized package deal. It's a win-win; the customer receives a money-saving bundle deal and the brand drives up AOV.
Mobile-App Inbox
Marketers can use their app to combine multiple communication experiences. Using a mobile app inbox, customers can access personalized updates in a similar fashion to the emails they know and love.
Here, Inkredible Financial sends a monthly summary so that customers stay in the know when it comes to their finances. Using data visualization to quickly display current investments, customers can rest easy knowing this information will remain accurate via real-time updates.
Rich Media Push Notifications
For customers who have downloaded the app but aren't actively browsing and purchasing, push notifications are the path to increasing app traffic and encouraging engagement. By adding this to the mobile arsenal, marketers see up to a 10x increase in app retention rates. An easy boost to this opportunity is by adding rich media to your notifications, a tactic that has proven to improve response rates by 60%.
Push is a channel catered towards creating a sense of urgency, and Inkredible Hotels uses that to their advantage by sending out a low inventory notification. Using behavioral data, the notification displays a rich image of the last hotel the customer viewed; to add incentive, the brand can pull information directly from the website to display the current price along with how many rooms are still available.
SMS
When you have a new mobile customer, SMS should be your go-to. SMS is a direct line of communication to your customers, satisfying the need for marketers to both deepen customer relationships while also increasing conversions and revenue. As an added bonus, SMS has the highest CTR of any channel; it's as close to a guarantee of engagement as you'll ever get.
Inkredible Media uses SMS to drive conversions up and ensure that the word is out whenever there's a new release. Using a product crop, the brand delivers a uniquely created, personalized recommendation via SMS. Providing this level of detail and personal attention from the start will get the customer-brand relationship off on the right foot.
It's a Suite Life for Mobile Marketers
Discover our newly launched Mobile Suite and take your campaigns to the next level.
Mobile
What Are the Advantages of a Mobile Marketing Strategy?
Providing connected omni-channel marketing journeys is increasingly important to customers, making the mobile channel a non-negotiable. 
Every mobile touchpoint can act as a crucial driver during various stages of the customer journey. Here are the specific mobile marketing advantages for each stage of the customer journey.
Omni-Channel Personalization: Build Brand Awareness
For 75% of customers, the omni-channel experience is a crucial pillar in the brand experience. In the same way that they expect quick service and timely, accurate information, omni-channel marketing is now a key expectation among customers.
As mobile use continues to skyrocket, this channel plays an important role in telling that cohesive brand story. But take note, a true omni-channel approach is not only duplicating your existing content from other channels and transplanting it over to mobile. Customers want an organic mobile experience that feels built for the device: from format, to speed, and to using features that are unique to the channel—such as in-app, mobile-app inbox, push, and SMS notifications.
Contextual Mobile Marketing: Enhance the Brand Experience
As a permission based channel, mobile allows brands to activate a personalized experience from the very beginning. While these tactics can live on non-mobile channels, marketers can act more quickly as they don't need further opt-ins for activation.
Contextual campaigns are a key way marketers can immediately capture attention via the mobile channel:
Stay in lock-step with customers using location-based campaigns. Just by accounting for the customer's environment and adjusting messaging to match, marketers can see a 300% higher rate in influenced opens.
With geolocation, Inkredible Hotels drives incremental revenue through personalized recommendations for "staycations." By using the customer's current location to suggest hotels 0-3 hours away, the brand gives spontaneous customers the information they need to book a last-minute getaway quickly. 
Showing off a sunny locale can add insult to injury when you're in the middle of a snowstorm. Warm up that customer relationship with weather personalization and see AOVs heat up.
There's nothing more irresistible during a scorcher than an ice-cold drink. Inkredible Food Delivery knows that and uses it to their advantage with an IP-powered weather personalized push notification. Customers need it, love it, and remember the brand for it. 
Time-targeting has come a long way since the days of batch-sending countdown clocks. Now, marketers can easily keep customers in the know in real-time via mobile personalization.
Inkredible Retail serves customers morning, noon, and night via time-targeted personalization. By using geotargeting to determine the customer's location and time of day, the brand can display personalized deals that engage customers exactly when they want it.
Data Visualization: Capitalizing On Loyalty
While loyal customers are precious on any channel, this is all the more true for mobile. For app users, these customers have already shown deep levels of loyalty and commitment—they're the front-row, VIP fans of your brand. For mobile web browsers, they're close to taking that next crucial step of giving your brand a permanent place on their mobile homepage.
Using data visualization, Inkredible Financial delivers a monthly membership statement to keep customers informed and engaged. Not only are customers updated with need-to-know information, they are also motivated to keep using the brand when they visually see how close they are to their next membership tier or points threshold. 
Strong loyalty deserves an equally strong mobile experience. That means using every available mobile marketing touchpoint—push, in-app, mobile-app inbox, and SMS—and personalizing the experience. Remember, 80% of customers are more likely to purchase from a personalized experience, and over 70% will disengage from non-tailored messaging. 
How to Overcome Mobile Marketing Challenges
Every channel has its own unique set of challenges, mobile included. To combat that, here are three  of the most common challenges that crop up around mobile marketing—along with how to solve them quickly and efficiently.
Reaching Every Mobile Channel
While the omni-channel approach is ideal, it can seem like a heavy lift for marketers to produce relevant, engaging content for countless sources and devices.
This is where marketers need to leverage automation and integration.
Automation is a marketer's best friend. From automating data practices—think of collecting, cleaning, and activating zero- and first-party data—to content generation and personalization, it's a complete game-changer. If you have automated omni-channel content personalization in your back pocket, you're set for any marketing campaign under the sun. 
Integration is key because two martech partners can be better than one. If there's a gap in your resources or tools that's keeping you from serving customers the mobile experiences they crave, it can be more efficient to partner with a brand so that you can empower each other.
When it comes to mobile, partners like MessageGears, Airship, and Braze can act as a bridge so that you can seamlessly deploy your data-driven content across every mobile touchpoint. 
Optimizing Mobile Programs
Making the most of your mobile program can be a tall order for marketers tight on time. From measuring results to strategizing, mobile faces many of the same issues marketers deal with on other channels. However, there are some clear ways forward that can get you on your way to clear, measurable success:
Customer and Market Feedback
If you want to know what customers think, sometimes you simply need to ask them. You can run surveys to get a detailed view on your most valuable customers, or you can use gamified tactics such as polls and quizzes. From there, you can analyze that precious incoming data quickly while it's still relevant to customers. 
Automated Reporting
Reporting is how marketers can analyze what's going right and what needs to be redirected. However, mobile analytics can get lost in the cracks as it's not only a manual, time-consuming task, but it's also difficult to measure and identify which metrics came from mobile campaigns specifically. 
To remedy this, marketers need reporting that's not only automated, but pulls in mobile-specific data to measure successes and blind spots. 
Ownership
If mobile is seen as an add-on to an existing digital strategy, the channel is liable to lack ownership. Same as the rest of your digital strategy, mobile needs a dedicated team—from strategizing, to building campaigns, to execution and data analysis. 
Holistic Digital Strategizing 
Solidifying ownership and team processes is far simpler when the tools assist that process. Prioritize mobile tools and softwares that integrate seamlessly into your existing tech stack, making it simple to get up and running with mobile.
By addressing all of the above areas—tracking customer feedback and having dedicated teams and tools for the channel—marketers are better equipped and positioned for success.
Keeping Customers Opted In
While the mobile channel is highly engaging, it's not immune to customers checking out—and not in the way that builds revenue. 
To keep engagement high, marketers must make taking customers further along the brand journey a first priority. If a customer is opted into SMS texts, what's the next step they can take? If they're browsing the mobile site, how can you draw them towards the app? Once they're in the branded mobile app, how can you enhance that experience with personalization to keep them engaged?
To keep customers opted in, marketers must actively move customers towards greater loyalty and lifetime value—even if they're already in a healthy place as a customer. Everyone can always reach greater heights. 
Conclusion
Mobile is always a powerful channel, but with these tips and tricks you're ready to optimize it and turn it into your greatest revenue driver and engagement builder.
Learn about how Movableink can improve your mobile marketing strategy!
Want more like this?
Want more like this?
Insight delivered to your inbox
Keep up to date with our free email. Hand picked whitepapers and posts from our blog, as well as exclusive videos and webinar invitations keep our Users one step ahead.
By clicking 'SIGN UP', you agree to our Terms of Use and Privacy Policy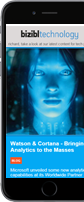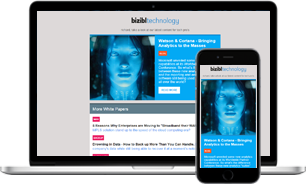 Other content you may be interested in
Want more like this?
Stay up to date with our content email
Want more like this?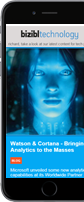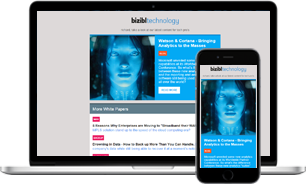 Want more like this?
Insight delivered to your inbox
Keep up to date with our free email. Hand picked whitepapers and posts from our blog, as well as exclusive videos and webinar invitations keep our Users one step ahead.
Bizibl Group Limited, Registered in England 09091156, 26 Bridge Road East, Welwyn Garden City, Hertfordshire, AL7 1HL