Mitigating the Effects of Covid-19 on B2B Demand Generation
The effects of the coronavirus pandemic are, of course, being felt across the world. As governments work to slow the spread of Covid-19, the wide-ranging consequences for businesses and the economy are changing daily. For B2B marketers, general uncertainty, coupled with a reduction in business travel, and the inevitable lower turnout, postponement, or cancellation of all kinds of live events, is already causing headaches, leaving many with a gap in their demand generation plans.
In this article, we'll take a positive look at some of the ways you can review your demand generation options, to effectively engage with clients and potential customers in this changing business environment.
Data Sources
Not every source of incoming leads is likely to be severely impacted by coronavirus. Suffice to say that exhibitions, conferences, and other live events will be significantly affected, so it's a good opportunity to evaluate your incoming data sources, and even trial new ones. Here's just a few that may be worthy of your consideration;
Reputable data vendors
Especially if you need new leads quickly, purchasing properly GDPR compliant B2B lists from firms which conduct careful research, and work hard to keep their data up-to-date are an excellent solution. It's important to ensure you're working with legitimate partners, to protect your brand, and ensure ROI.
SEO - Organic Search Traffic
Although it offers a slower return, investment in search engine optimisation (including content) to maximise inbound traffic, is an excellent inbound traffic generator. If potential customers are more desk-bound, it stands to reason they'll be researching and learning online even more than usual.
Advertising & Syndication
Advertising comes in many shapes and sizes - everything from paid search and pay-per-click more generally, to display advertising and video - even trade magazines in print! As well as branding and exposure, advertising can generate new contacts, by bringing users to your website.
Additionally, putting gated content in front of relevant audiences, via social networks and specialist trade publications can be an effective contact data generator.
Positivity & Content
Covid-19 and its effects will be with us for some time, so it's incumbent on businesses to keep filling their pipeline no matter the circumstances, and do what they can to keep moving forward.
Despite the seriousness of the situation, a positive attitude - cognisant of the situation, but firmly determined to move forward will be required. Emotions will be high in the months to come, but business-people will still need information to do their jobs. If your content can embody these principles, it will be a real asset to your demand generation programme.
Tactics
Once you've started adding data itself, it's also worth considering your marketing tactics in the context of social distancing and the higher risk of personal interactions. There are certainly safe alternatives, and it might even give you the opportunity to sharpen some of your sales and marketing teams' skills!
Direct Marketing
Although less in vogue over recent times, direct mail is still an effective medium for B2B comms. Properly targeted, high quality, relevant pieces can deliver high impact - with conversion rates to match.
The Telephone! (and video calls)
The telephone, it turns out, never went away! Properly researched calls, made by intelligent reps prepared to have meaningful and relevant conversations can really cut through, affording you in-depth understanding, and rapport-building to rival networking events, or meetings on trade show stands. It's also easier (and very acceptable) than ever to go one better, adding video to the mix, using a variety of low-effort platforms such as Skype.
Webinars, webcasts, and virtual events
For the uninitiated, a webinar is a digital presentation, which can be delivered to a large number of people online. If they're live, they can feature varying degrees of audience participation, such as polls or even live video questions. This, or any of the various virtual event formats can offer an excellent alternative to in-person meetings.
Email and Automation
Finally, carefully targeted and planned email campaigns, particularly those which are automated based on recipient behavior are a prerequisite of any modern sales and marketing effort.
Of course, there are a myriad of other channels out there, including everything from SMS, to live chat, the much hyped social selling, and many more - pivot towards what works for you, and develop marketing and prospecting tactics that you can continue to use, whatever happens in the long term.
Many companies have found that a blend of multiple styles of contact works, as a given prospect might not engage with one format, but they might embrace another. There is also strong evidence that the chance to connect with the prospect across multiple channels builds brand recognition, every "touch" in the process helps toward becoming a trusted option.
Acquiring data & the law - A recap for B2B Marketers
When acquiring data from third parties in the UK, the relevant law falls into two main categories;
1. Privacy
The basis upon which an organisation may communicate with individuals - these regulations govern citizens' right not to be disturbed or monitored. Currently the EU's 2002 ePrivacy Directive (amended 2009) is the prevailing law. To comply with this, the UK government implemented The Privacy and Electronic Communications (EC Directive) Regulations 2003 - more commonly known as PECR.
2. Data Protection
The basis upon which an organisation may collect, store, and process a person's data. Here, the EU's GDPR applies directly as written.
For marketing, both pieces of legislation are pertinent. As it stands, PECR allows marketers to send marketing messages to business people, provided that they have consent, or are able to justify processing data on the basis of Legitimate Interest (as defined by the GDPR).
In all cases, it's essential that certain criteria are met, including;
That the recipient would find messages relevant

The recipient is given an easy way to opt out

The cadence is reasonable

The communication is lawful in the recipients' EU member states own interpretation of the 2002 EU ePrivacy Directive.
Keep Calm, Carry On
Thanks for reading! We hope we've inspired you to think about some of the ways you can pivot your resources to continue to generate the leads you need. Despite difficult circumstances, you can achieve your marketing goals by, as the adage goes; keeping calm, and carrying on.
Corpdata is a market leader in direct marketing data, serving the growing need for up-to-date B2B information and in depth database analysis. We add value to your marketing campaigns with accurate marketing information.
Our records are researched in-house and updated twice each year, making the average age of each record 94 days. To find out how we can help you meet your demand generation needs, call +44 (0)1626 777 400 or visit corpdata.co.uk
Want more like this?
Want more like this?
Insight delivered to your inbox
Keep up to date with our free email. Hand picked whitepapers and posts from our blog, as well as exclusive videos and webinar invitations keep our Users one step ahead.
By clicking 'SIGN UP', you agree to our Terms of Use and Privacy Policy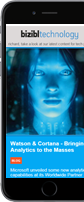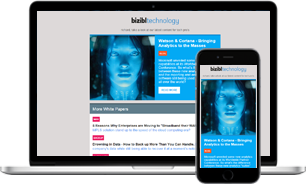 Other content you may be interested in
Want more like this?
Stay up to date with our content email
Want more like this?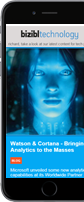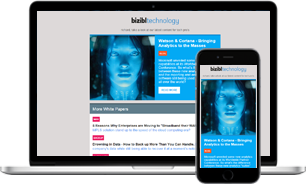 Want more like this?
Insight delivered to your inbox
Keep up to date with our free email. Hand picked whitepapers and posts from our blog, as well as exclusive videos and webinar invitations keep our Users one step ahead.
Bizibl Group Limited, Registered in England 09091156, 26 Bridge Road East, Welwyn Garden City, Hertfordshire, AL7 1HL