What is link building and what are the SEO benefits?
Moz defines link building as the process of acquiring links from other websites to your own - these are called backlinks. Backlinks are important because when Google is deciding whether a page deserves to be ranked well for certain keywords, one of the factors they consider is the number of links your page receives from other websites.
In the age of fake news, having a collection of reputable sites that link to your content legitimises that content and allows search engines to be confident in displaying it as valuable.
How do you get good backlinks?
There is no secret trick to this - investing time and resources into creating truly valuable content is vital for building a library of highly ranked sites that link back to yours. Before you can really start link building, you need to have high-quality, shareable content on your website that's actually worth linking to. Thereafter, while volume of links is important, the quality of the websites that link to you is a much more important signal for your search rankings.
The best kind of backlink is an editorial link, given simply because the author wanted to direct their users to your content, or site your content as a source. However, in order for these links to start coming through, you'll need to have the great content mentioned above. Obviously, creating this content is a very difficult thing to do, and that's why these links are valued so highly.
While organic, editorial links are what you're ideally looking for, if you're just starting out, it can be worth reaching out to companies, trade associations, bloggers and influencers in your industry, drawing attention to your content, and asking them to link to you. This requires strong relationship building skills, and again, you'll need content that's good enough.
What are bad backlinks?
So what constitutes a bad backlink? Broadly, any link that is not editorially given will be seen as low-quality - this means links like those found in:
Forum signatures
Unmoderated comments (like blogs, YouTube, news sites etc) or article directories
User profile pages
Press releases
A few years ago, SEO companies often would recommend building links through directory enquires and article submissions. But following the introduction of Google's Penguin updates, their algorithm now heavily punishes websites that collects large numbers of these type of low-quality links, so you should be cautious about acquiring links in this way.
Ultimately, the type of links you need to get will depend on how extensive your link library is currently, but for the most part, you should focus on using tactics that will give you editorial links.
How do you find out who is linking to you?
You can see every link to your site that Google has found in its crawling and indexing process by using the Links to Your Site Report on the Google Search Console. This will also give you information on who are the most common link sources and which pages on your site are linked most often.
The Google Search Console has many features that will help you with your link building and your SEO efforts in general. For example, if you see some spam sites that are linking to your own, you can disavow the links to show Google that you don't want to be associated with them or receive any kind of SEO benefits in order to avoid a penalty. You can also "Fetch as Google," which allows you to see how Googlebot sees your website.
Paid-for links - pros and cons
Buying links is strictly against Google's guidelines, and if you are caught doing so, it can mean a heavy penalty for your site and a devastating loss of traffic. However, unless you are buying links on link farms and other low quality properties, it's unlikely that Google will know that you have paid for a link. For example, if you paid another company to host your content on their site, they could create a company profile for you which would include a link to your website - this is technically a paid for link, but would likely be seen as legitimate by a crawler.
Takeaways
Link building is not a quick or easy fix for search rankings - it takes a lot of time, effort and resources. That said, backlinks are still a valuable resource that can be an important part of exposing your web properties to search engines. Whilst they are no longer the one-and-only search signal worth worrying about, they are still very important to all major search engines. Ignore it at your peril.
Want more like this?
Want more like this?
Insight delivered to your inbox weekly.
Keep up to date with our free email. Hand picked whitepapers and posts from our blog, as well as exclusive videos and webinar invitations keep our subscribers one step ahead.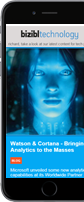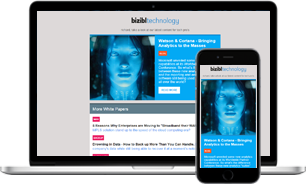 Want more like this?
Stay up to date with our weekly email