Interview with James Peach, Global Brand Director at Vinted
There was a gasp when I told a comedienne who I worked for – her gold sequin onesie was even from Vinted"
James Peach, Global Brand Director at Vinted, the second-hand clothes online marketplace, took up his current role in July 2020, early in the coronavirus crisis. Despite the pandemic – or perhaps because of it – Vinted significantly expanded its reach. When James joined Vinted, the company was in "a single-digit number of markets". Now it operates in 18 markets.
At this year's IRX & eDX – taking place on 24th & 25th May at the National Exhibition Centre in Birmingham – James will take to the stage to discuss how to build a global brand during times of financial uncertainty.
Here, James – who has cycled around the world and was previously at Uber and innocent drinks – offers a flavour of what to expect from him at the event, which will be his first time at IRX and eDX. The following interview has been edited for length and clarity.
Q: How did the experience of cycling around the world shape you and your current approach to work?
I had wanted to do it for some time, so just before the pandemic, I left home on a bicycle and went cycling the wrong way around the world for over two years. Anyone who cycles a long distance around the globe generally goes east across the European landmass. But I went west, thinking it was better to stay warm, and followed the sun. I immediately found the headwinds around the world are westerly, which is why everyone goes east.
Anyway, I had the most incredible time; it greatly impacted me. I cycled 41,000 kilometres and through 38 countries. While two years was a long time to have a sore bum, the experience did inform my corporate life. It taught me the importance of good mental health, resilience, and getting things done.
Q: What attracted you to Vinted?
When I was approached about the job, I hadn't heard of Vinted. It's now so well known. I went to a comedy night in London the other week and, sitting in the front row, a comedienne picked on me. When I told her where I worked, there was an audible gasp from the audience because it's a company in the zeitgeist of a sustainability revolution. She didn't 'roast' me, thankfully. In fact, she was very positive about the organisation. Indeed, the gold sequined onesie she was wearing had been purchased from Vinted.
The comedienne then went along the row; some people worked at Coca-Cola, and the last person was at Meta. By comparison, Vinted had a gleaming reputation – and that is due to its purpose, which is what attracted me in the first place. Thankfully she didn't know I used to work at Uber.
Seriously, though, I took the job at Vinted because it has a great product, its organic growth is strong – people tell one another about it, and then more people use it – there is a story behind every item of clothing on the platform, and there is a great community. Working at Vinted has definitely changed my shopping habits.
I love committing to an organisation with a sense of purpose. At innocent drinks, there was a feeling that the harder I worked, the more money we made for charitable causes – 10% of profits go to charity – and the healthier people were. After a stint at Uber, I lost that purpose a little. However, at Vinted, there is a real sense that this is a good company trying to good in the world. It's enabling second-hand purchases, so the more successful it is, the fewer first-hand items need to be bought.
Q: How have you expanded the branding team at Vinted?
I picked up a small brand team with a broad coverage of roles. I've built that to the size of 80 or so people, partly because we are now in 18 markets; Vinted was in a single-digit number of markets when I joined almost three years ago. The company has scaled across Europe and North America.
We have classic brand elements – strategy, creative, production – and communications channels, like public relations, corporate communications, and social media. Additionally, product marketing, brand positioning in specific markets, and user experience in different localities also fall under the brand team's remit. I've learnt a lot, and hired people into expert roles.
Q: How do you change the advertising messages depending on the market?
Vinted operates a centralised structure – there are no independent teams in each of the different markets – so we put a lot of work into tailoring the message to the market. Ultimately, everything the brand team does comes from insights that surfaced through research.
Notably, the main drivers for people to use a platform like Vinted vary depending on location. In Europe, there is a reasonably consistent driver: buying or selling clothes at a reasonable price to give them a second life and, as sellers, making a bit of money on the side. So buying sustainability rather than something off-the-peg new makes sense. By comparison, markets in North America are much more interested in making money.
Q: What are you looking forward to, in particular, at IRX?
I've never attended this event before, so I'm looking forward to it. I'll be talking about building brands during a cost-of-living crisis, the challenges this brings and some considerations on how to approach things differently.
Vinted has adapted the advertising approach during this cost-of-living crisis, leaning into the financial side more. But for some companies, talking about money can devalue the brand. So there is a tricky balance to strike between presenting something as good value and something cheap. It's a difficult message to articulate.
At IRX, I'm hoping to meet many new people, gain plenty of insights, inspiration and ideas, and use the opportunity to understand how Vinted is perceived in the UK.
James is speaking about brand-building in 2023 at IRX & eDX 2023, which take place at the National Exhibition Centre in Birmingham on 24th & 25th May.
Want more like this?
Want more like this?
Insight delivered to your inbox
Keep up to date with our free email. Hand picked whitepapers and posts from our blog, as well as exclusive videos and webinar invitations keep our Users one step ahead.
By clicking 'SIGN UP', you agree to our Terms of Use and Privacy Policy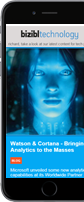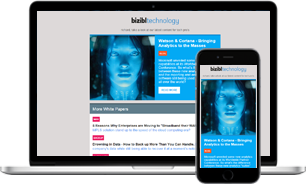 Other content you may be interested in
Want more like this?
Stay up to date with our content email
Want more like this?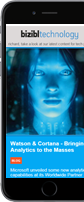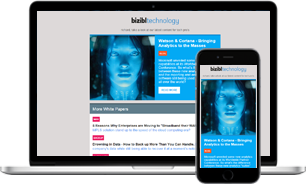 Want more like this?
Insight delivered to your inbox
Keep up to date with our free email. Hand picked whitepapers and posts from our blog, as well as exclusive videos and webinar invitations keep our Users one step ahead.
Bizibl Group Limited, Registered in England 09091156, 26 Bridge Road East, Welwyn Garden City, Hertfordshire, AL7 1HL