The Importance of Consistency Within Omni-Channel Marketing
Mike Watson
Sales Director (UK)
IO Integration, Inc.
Imagine that you've just opened a regular newsletter from one of your favorite brands, and the first thing you see is a large banner with the company's logo front and center. Having read the email and scrolled to the bottom, you click through to that brand's Twitter account only to notice that the avatar features an entirely different logo.
This might be seen as a minor discrepancy on the face of it, but it makes for a very jarring user experience. Firstly, doubt sets in as to whether you're looking at a counterfeit or fake page before that doubt transforms into confusion and eventually a negative perception of the brand in question. All of this is due to a lack of brand consistency.
We see problems like this every day through brands that are struggling to thrive in an omni-channel environment, where businesses orchestrate their marketing communications across multiple channels and platforms to maintain high customer interest and engagement. There is little doubt that the omni-channel approach can be a success, but it must be conducted in the right way: research found that brands with high omni-channel customer engagement boast an average retention rate of 89% compared to just 33% for companies with weak participation.
Brand consistency is a vital factor in determining this success. Customers should be able to recognize the brands they are interacting with - in much the same way that we realize the intonations and mannerisms of our family and friends - and this is achieved by being able to identify familiar logos, phrases, graphics and any other idiosyncrasies.
It can be hard enough for small-to-medium-sized businesses, let alone those that operate in numerous countries and time zones. How can the global marketing team possibly ensure the consistency of all brand materials, logos, graphics, and videos, in all languages, in all regions, and for all channels?
Many might choose to solve this problem by directly hiring more staff, but this only means there are now more people to check and approve for consistency. The real solution lies not in humans, but in technology.
For the past few years, more businesses have been adopting digital asset management, content management, marketing resource management and/or database systems to provide a much smoother internal process. These methods primarily help to automate the consistency process, which in turn makes production workflows much more efficient - and this has a positive impact on bottom line.
But how exactly can technology help achieve consistency within omni-channel marketing?
Centralization
For multi-region brands or even organizations with a multitude of sub-brands, having all assets and materials created, hosted and managed on a centralized platform can bring about stability and allow for streamlined operations. With all elements organized in one place, brands can ensure only the latest assets are being used, regardless of region, language or promotion. Approvals can also be efficiently managed, while any material that is out of date regarding style, tone or time can be automatically removed, ensuring consistency across the board.
With so many necessary systems and capabilities, there is no one platform that can correctly execute every task. A much more likely scenario would be to adopt a solution that could do most of the heavy lifting regarding maintaining consistency of your messaging, the creation of assets, approvals, and access. When used by both brand and agency, this solution can deliver genuinely useful results.
Content in context
Once this solution is in place, it can also help to inform regional marketing campaigns and promotions. Instead of relying on a weak asset that is designed to work across several countries, brands can devise tailor-made, localized assets for each country that will not merely work, but appeal to each audience. Personalised content that is created based on marketing data can also be used to achieve an excellent effect.
A content marketing hub is another valuable asset to brands, as it allows them to gauge the interests of their target audiences and learn how each is interacting and engaging with their communications. In an omni-channel environment, being able to learn from an audience's past behaviors and tweak future discussions according is exceptionally beneficial.
Conclusion
The popularization of many digital channels and platforms have changed a lot of things, but one thing that remains constant is that the customer experience is a top priority for all businesses. This is why brand consistency is so important to get right in an omni-channel environment. Therefore, by working with a trusted partner to find a system that allows for the centralization of various processes and works for specific business needs, brands will be able to enjoy considerably higher customer engagement.
Want more like this?
Want more like this?
Insight delivered to your inbox
Keep up to date with our free email. Hand picked whitepapers and posts from our blog, as well as exclusive videos and webinar invitations keep our Users one step ahead.
By clicking 'SIGN UP', you agree to our Terms of Use and Privacy Policy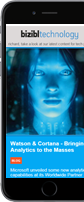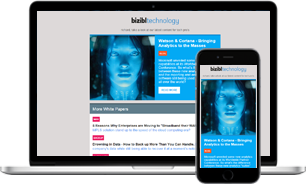 Other content you may be interested in
Want more like this?
Stay up to date with our content email
Want more like this?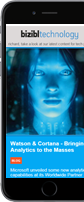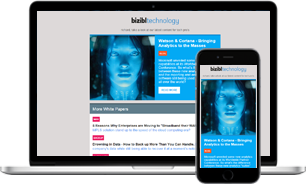 Want more like this?
Insight delivered to your inbox
Keep up to date with our free email. Hand picked whitepapers and posts from our blog, as well as exclusive videos and webinar invitations keep our Users one step ahead.
Bizibl Group Limited, Registered in England 09091156, 26 Bridge Road East, Welwyn Garden City, Hertfordshire, AL7 1HL