How to Use Your Feedback to Boost Consumer Confidence
No matter what industry you're in, one of the most valuable things you can own as a brand is customer confidence. Reassuring your customers that your products or service are worth parting with their money is a big ask – even more so when we're facing tough trading conditions.
It's important to give your customers confidence in your business at every point in their journey. It's easily said, but what exactly should you be doing to make your customers feel comfortable enough to fill in a form, or make a booking? Unfortunately, telling your customers that you can be trusted just won't cut it – especially when people are looking for even greater reassurance. This is where your customer feedback can help you out in more ways than you can imagine. We're going to talk you through exactly what you should be doing with your customer feedback to boost consumer confidence and increase your conversion.
Let's start with the basics
Ok, before you say anything, we know. Some of these tips are going to sound obvious, but it's surprising how many businesses aren't taking these simple steps. Let's start from the ground up.
Don't underestimate the power of your homepage!
You don't need us to tell you that your homepage doesn't just need to be compelling, but it should also establish you as a trusted brand right from the get-go. If you haven't already, make sure that you're clearly displaying your customer feedback rating, as well as any awards or badges that you've received as a business. You can work customer feedback into your homepage design however you like – whether it's with a simple and subtle badge sitting at the top of the page displaying your rating, or an integration which shows off your feedback a bit more prominently. Most review providers offer ways to help you do this, for example we have our Service Reviews Carousel, which cycles through your top reviews. Our interactive Slide-Out Reviews Tab sits on the side of your homepage and lets your customers flick through your feedback without having to navigate away from your website.
Tackle basket abandonment head-on
With the global average cart abandonment rate at a huge 75.6%, we know you'll be all too familiar with this issue, and the problem only increases when times are tough. Encouraging your customers to add items to their cart is a great start, but how do you make sure they feel confident enough to follow through and click the 'buy' button? This is when you can put your hard-earned customer feedback to work, adding your glowing reviews right at the checkout, so your customers feel confident enough to commit – even a simple star rating can be enough to turn unsure browsers into buyers. Our Smart Themes Highlighted Snippets widget displays short snippets from your best reviews, using real opinions from genuine customers to boost people's confidence in your brand.
Use this as the perfect opportunity to reassure customers that your service is still as reliable as ever, whatever the circumstances. Displaying your most recent feedback at the checkout lets shoppers know that deliveries are still arriving and that your business can be trusted to fulfil orders. 
Got user-generated content? Use it!
We can't believe how many businesses have a goldmine of pictures and videos from their customers that they're just not using in their marketing! There's no better reassurance for shoppers than seeing a product or service being used out in the real world, by real customers. Making the most of your user-generated content is a no-brainer in our opinion – it's not always easy for customers to imagine what a sofa would look like in their living room, or how a dress will fit in reality. Collecting photo and video reviews will give your brand a warmer, friendlier feel, and is a sure-fire way of adding an extra level of reassurance for any unsure customers. 
Vauxhall has seen a 19% increase in the amount of time visitors spent on site and an 18% reduction in bounce rate since displaying photo and video reviews!
Taking it up a level
Got the above nailed? It's time to get even more from your customer reviews.
Let your feedback guide your decisions
Customer feedback is by no means a one trick pony. By taking a deeper look into what your customers are saying, you can discover anything, from which products make your customers the happiest, to words you should be using to describe your business in your marketing. If you're feeling some disconnect with your customers, or need to give your conversions a boost, delve into your customer reviews and let your customers dictate how you market your products. Is a product more popular in a certain colour, for example? Make sure you feature it loud and proud on your landing page. Do your customers always mention that your products are great quality? Try adding those words to your descriptions. Speaking to your customers is a lot simpler when you use their language.
Make your content resonate with your customers
You already know how effective reviews are on your product pages – Salon Services, for example, saw a huge 334% increase in conversions on the product pages which had 20 reviews or more. What if you could take this one step further, by making sure that your customers are reassured with feedback that is relevant to them? Feefo Smart Themes uses AI technology to recognise themes within your feedback. Your customers can choose to read all the reviews about any topics they want to know more about, such as 'delivery', 'quality', or perhaps 'value for money'. Our new Highlighted Topics widget, which is powered by Smart Themes, displays the most popular topics that are currently trending on the product, and can be placed right at the top of your product page to help your customers find the reassurance they need as quickly as possible.
Add a dedicated reviews page to your site
When people are comparing brands, they'll probably try and get an idea of customer opinion by typing <brand name + reviews> into a search engine. One way to make sure that your website appears high up on the results page is to create a page on your site which is dedicated to your reviews. Shoppers won't only be able to read all of your genuine reviews, but they'll already be on your website, ready to convert!
Whether you're facing tough competition, or challenges in the current climate, make sure you're making the most of all the valuable customer feedback you've already worked so hard to get. Reviews can make a huge impact across your entire website when it comes to building customer confidence, and we're here to help you utilise them the best you can.
If you would like to find out more about how Feefo can help, please get in touch with one of our experts today.
Want more like this?
Want more like this?
Insight delivered to your inbox
Keep up to date with our free email. Hand picked whitepapers and posts from our blog, as well as exclusive videos and webinar invitations keep our Users one step ahead.
By clicking 'SIGN UP', you agree to our Terms of Use and Privacy Policy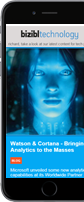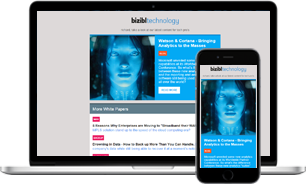 Other content you may be interested in
Want more like this?
Stay up to date with our content email
Want more like this?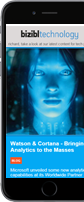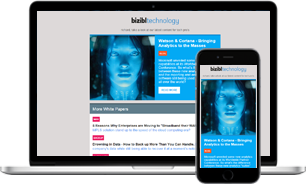 Want more like this?
Insight delivered to your inbox
Keep up to date with our free email. Hand picked whitepapers and posts from our blog, as well as exclusive videos and webinar invitations keep our Users one step ahead.
Bizibl Group Limited, Registered in England 09091156, 26 Bridge Road East, Welwyn Garden City, Hertfordshire, AL7 1HL