How to use social media in 2017: Facebook
Social media platforms are evolving, and rapidly. 2016 has been the year of acquisitions, mergers, and new features. It has also been the year that major platforms have adapted to emulate engaging functions of a rival channel. All this change has meant that marketers are now having to adjust and rethink the way they engage with their audiences and increase their brand presence on social media.
In part one of our series on 'How to Use Social Media in 2017' we've taken a look at what's new on Facebook and what this means for marketers using this channel in the year ahead.
Facebook Users
Rather than people migrating from this social channel as was predicted, it now has 1.79 billion monthly users, which is up 16% from the same time last year. This is good and bad news for marketers. The bad news is there are more content and noise shared, which means it's harder for organic content to surface. However, with a larger number of users, Facebook has made it easier to target individuals and groups using Facebook Ads.
Instant Articles
Launched earlier this year and rolled out to every brand in April, Instant Articles load 10x faster on mobile devices than other content published on Facebook's News Feed. They include a host of interactive features which make stories come to life on mobile, such as auto-play and tap-to-zoom image galleries. Marketers can publish articles directly from their CMS, which simplifies the publishing process, as well as being able to sync their blog using an RSS feed or API. Facebook also introduced email sign up forms to articles making it easier for brands to capture audience data. Marketers can also pay to increase the visibility of their posts via Facebook Ads.
Early users of Instant Articles have reported an increase in engagement with their content – up to 20% more clicks than other articles published in the News Feed, 30% more shares than other pieces of content and greater time spent on reading/watching. Also, viewers are 70% less likely to abandon the article before reading it.
Facebook Live
As part of its commitment to, and investment in, video content, Facebook launched its Live video function earlier this year. Mark Zuckerberg said this was all about making it easier for people (and brands) to create, share and discover live videos. He said: "Live is like having a TV camera in your pocket. Anyone with a phone now has the power to broadcast to anyone in the world."
Fashion brand ASOS was quick to adopt Live to capitalise on the trend to engage with audiences in real-time. One live video broadcast showed two staff members attempting to dress a model in 100 layers of ASOS clothing. Viewers were able to suggest which clothes should be worn by the model in the video comments section. More than 61,000 tuned in to watch, an audience figure that many of the leading mainstream news publishers would envy.
Another way ASOS has experimented with engaging with its audience is by introducing an element of competition. Live viewers were shown a bag and asked to guess what was in it, for a chance to win £1,000s worth of ASOS vouchers. More than 63,000 viewers watched, many of whom took part in the competition.
Augmented Reality
Quick to jump on to the Pokémon Go craze earlier this year, and take on SnapChat's selfie lenses, Facebook has invested in AR. It bought the video selfie animation company Masquerade (MSQRD) in March to enable its users to change the way they look on selfies and videos before sending them to friends via messenger.
Zuckerberg said in a statement this year that Augmented Reality is going to be an "important part of delivering a visual experience on social", something that will be fun for users to express themselves with. Facebook is concentrating its AR efforts on mobile, rather than investing in additional hardware, such as lenses or glasses. He said: "The phone is probably going to be the consumer platform [where] a lot of these AR features first become mainstream, rather than a glasses form that people will wear on their face."
Virtual Reality
The owner of the increasingly popular virtual reality tool Oculus, Facebook added to its VR stable of tools when it bought the Edinburgh-based immersive audio company Two Big Ears in May this year. The firm's tech, which specialises in creating hyper-realistic 3D audio, will be available for free to all developers creating VR content in the Facebook 360 Spatial Workstation. Many content marketing specialists are predicting that Virtual Reality is set to become the next big thing in content creation in the coming year.
Search
Facebook's search function is fast gathering momentum, reaching 2 billion searches per day (up from 1.5 billion a day last year). It is a little way off before it will match that of Google's 3.5 billion searches per day, yet marketers may need to consider moving ad budgets to the social network within a couple of years.
Want more like this?
Want more like this?
Insight delivered to your inbox
Keep up to date with our free email. Hand picked whitepapers and posts from our blog, as well as exclusive videos and webinar invitations keep our Users one step ahead.
By clicking 'SIGN UP', you agree to our Terms of Use and Privacy Policy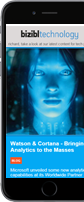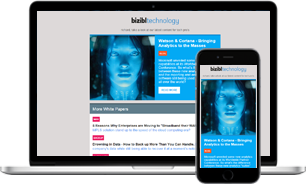 Other content you may be interested in
Want more like this?
Stay up to date with our content email
Want more like this?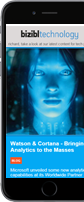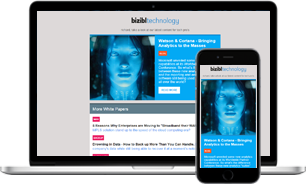 Want more like this?
Insight delivered to your inbox
Keep up to date with our free email. Hand picked whitepapers and posts from our blog, as well as exclusive videos and webinar invitations keep our Users one step ahead.
Bizibl Group Limited, Registered in England 09091156, 26 Bridge Road East, Welwyn Garden City, Hertfordshire, AL7 1HL