How to Advertise on Apps: A Guide for Agencies
Matt Kaplan
Content Strategist
InMobi
Increasingly, more and more people are spending a whole lot of time in front of their smartphones instead of television sets or even desktops and laptops. Consider these figures from eMarketer:
By next year, people in the United States will spend more time looking at a mobile device than a TV.
This year, the typical American adult devotes more than three hours and thirty minutes a day to their mobile devices, up 11 minutes from 2017 averages.
In the U.S., 90 percent of all time spent with a smartphone is spent using apps.
Brands want to be where their target audience is, so their agencies must adapt. Any brand agency worth its salt today must be able to provide its clients with a range of advertising options for reaching and targeting mobile users.
For agencies just stepping foot into the world of the app store and app developers, let this guide show you how to advertise on apps so that your client see real, lasting results at scale.
How is Mobile Advertising Different from Digital Marketing?
First, before we dive into all things app, let's take a moment to consider broadly how mobile as a format diverges from digital advertising more broadly. If digital marketing is a rectangle, mobile advertising is a square - mobile is a subset of digital.
While some of the mechanics are the same (programmatic display networks, real-time bidding, scale, etc.), in other ways the two are nothing alike. It all comes down to the form factor.
Consider how someone uses a mobile phone versus how they might use a desktop or laptop. Mobile devices don't have a house, are navigated through scrolling, gain internet connectivity from Wi-Fi or cellular service, and have smaller screens that are typically oriented vertically. These differences affect how people interact with an ad, what they expect from it and what ad format is likely going to perform best.
For example, a playable ad that required a keyboard likely wouldn't work well on a smartphone or tablet. On the flip side, banner ads that push app installs to promote your app (this is the kind of ad Uber might want, for instance) wouldn't work well outside of a mobile device.
Mobile Web Versus Mobile In-App: Is There Really a Difference?
To properly optimize your mobile ad spend for your client, it's key to know the differences between mobile web advertising and mobile in-app advertising. A one-size-fits-all approach won't cut it on mobile.
If you're used to standard digital marketing, then mobile web advertising is just an extension of that environment - except on a smaller screen. Also, some of the functionality may be limited. The ads themselves will be smaller, and it's harder for your target audience to type (i.e. fill out a form) on a smartphone, among other attributes.
To really target your desired user base, it likely makes sense to embrace the mobile in-app ads space. A mobile app advertisement is so much more powerful for a few key reasons:
Apps are how people interact with their phones. The average smartphone owner utilizes at least nine apps a day and around 30 apps every month, according to numbers from App Annie, and spends the bulk of their time in apps (as opposed to in mobile web browsers).
Apps provide much greater targeting capabilities. Instead of relying on cookies and JavaScript tags, SDK-enabled app inventory provides you and your clients with rich device ID data, which includes latitude and longitude, and other key identificators.
Apps can better guarantee brand safety, which is especially key for household names when advertising online. While mobile web advertising can mean your clients end up in uncomfortable advertising situations, you can control which apps make the most sense for your customers and won't put them in brand unsafe situations.
"Mobile is often oversimplified as one strategy, while in reality there needs to be two distinct approaches to design and execute a successful mobile ad campaign," says Kayla Wilson, Head of Programmatic Client Success for the InMobi Exchange.
How to Scale Mobile App Advertising
Hopefully, by now you're convinced of the benefits of mobile advertising and want to provide more options for your clients. So where to begin?
First, consider if you want to run universal app campaigns, or if you'd prefer to target a specific mobile app (for example, just a Facebook ad campaign). While larger apps have a significant built-in audience, it can be hard sometimes to break through the clutter. Plus, if your clients want independently verified metrics and cost-effective ad spending, this might not be the most ideal route to take.
A campaign involving multiple apps allows you to offer scale to your clients, while also being more targeted and more focused on the bottom line. For example, let's say a major headphones manufacturer wants to target hip-hop fans between the ages of 18 and 24. Instead of advertising on just the top 10 apps in the app store, your client may have better luck with this target audience on more niche music sites that already cater to this audience, like DatPiff and SoundCloud.
But, is there a way to easily reach all of these apps with as minimal effort as possible? In short, yes! Let's take a quick look at some of the key players in the mobile in-app advertising supply chain.
Instead of connecting to every single app, you're much better off working with a mobile ad exchange. An ad exchange will directly connect with a wide variety of apps, often through a dedicated SDK. Imagine you're at a fork in the road, and there's a gap in the pavement preventing you from going forward. An ad exchange is like a bridge: through it, you suddenly gain access to many different options.
Don't know which ad exchange to choose? Not sure how to work with all of them? Fear not, as this is where a demand-side platform (DSP) comes into play. DSPs already have connections with multiple ad exchanges and other sources of app inventory. By working with one or a few DSPs you can easily be ensuring that your clients' ads appear on dozens if not hundreds of different mobile apps.
On top of all this will typically exist various independent tracking solutions. These third parties will help you and your clients confirm that their mobile in-app advertising were indeed successful or not. They provide peace of mind that the ads were seen by the right people.
There are a lot of terms and acronyms in the mobile advertising space, as the above guide is just scratching the surface. It can get confusing keeping track of them all. Let our guide on The Crazy Advertising Technology Landscape be of assistance!
Before beginning any mobile in-app ad campaign, be sure to choose the right partners. Ask diligent questions about how each selected vendor works, and who they work with. Make sure you have alignment on goals, and that they can actually help you and your clients meet key performance indicators.
Interested in getting started with mobile in-app advertising at scale for your clients? Be sure to go to inmobi.com/advertising-cloud/ad-exchange for more information on the InMobi Exchange, and drop us a line at inmobi.com/company/contact/ if you have any questions or want to get in touch.
Want more like this?
Want more like this?
Insight delivered to your inbox
Keep up to date with our free email. Hand picked whitepapers and posts from our blog, as well as exclusive videos and webinar invitations keep our Users one step ahead.
By clicking 'SIGN UP', you agree to our Terms of Use and Privacy Policy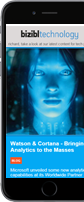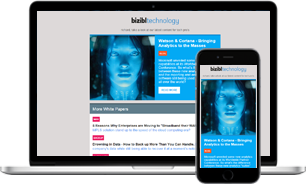 Other content you may be interested in
Want more like this?
Stay up to date with our content email
Want more like this?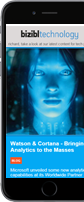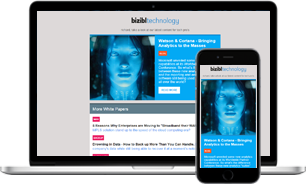 Want more like this?
Insight delivered to your inbox
Keep up to date with our free email. Hand picked whitepapers and posts from our blog, as well as exclusive videos and webinar invitations keep our Users one step ahead.
Bizibl Group Limited, Registered in England 09091156, 26 Bridge Road East, Welwyn Garden City, Hertfordshire, AL7 1HL