Helping SME's on the Road to Carbon Neutral
Simplifying the pathway for small to medium sized businesses to set credible Science Based Targets.
Science Based Targets for SME's
The Science Based Targets (SBTi) was established in 2015 as a collaboration between CDP, the United Nations Global Compact (UN Global Compact), World Resources Institute (WRI), and the World Wide Fund for Nature (WWF) and is one of the We Mean Business Coalition commitments. The initiative champions science-based target setting as a powerful way of boosting companies' competitive advantage in the transition to the low-carbon economy. Science Based Targets have increased in popularity in the run-up to COP26 with more than 3,000 companies now demonstrating their support for positive climate action.  
As SMEs start responding to climate change, a growing number are turning to the Science Based Targets initiative (SBTi) to demonstrate their commitment to reducing emissions, and to get help with setting robust, credible targets that are in line with climate science. But many SMEs remain concerned that they lack the skills or capacity to set these targets.
In response, the SBTi has introduced a new, streamlined target-setting route for small and medium-sized companies. Before we explain these changes, it is worth exploring the case for SMEs to take positive action on climate change.
What is a Science based Target?
Science-based targets are greenhouse gas (GHG) emissions reduction targets aligned with the level of decarbonisation required to achieve the climate goals set out in the Paris Agreement – to limit global warming to well below 2°C above pre-industrial levels and pursue efforts to limit warming to 1.5°C.
SME's have an improtant role to play
Much public and regulatory pressure are quite rightly being exerted on the world's largest emitters – who are, after all, the most responsible for driving climate change. However, halting the climate crisis will require action from SME's. Meeting economy-wide net-zero emissions targets – such as that adopted by the EU, several US states, and jurisdictions responsible for almost half of global GDP – will require companies of all sizes to play their part.
Given that around half the global workforce is employed by SMEs, they have the power to reinforce the message that climate change is everyone's responsibility.
Cutting carbon cuts costs
There are costs involved in measuring, monitoring and managing carbon emissions, however the financial benefits of reducing emissions are clear.
Energy efficiency improvements can deliver attractive returns on investment. Renewable energy can increasingly be purchased for the same price as brown energy, or less. Electric vehicles can deliver lower lifetime costs than fossil-fuelled fleets. Investments that reduce emissions can avoid higher costs from increasingly stringent climate policies. 
Larger companies are looking for their suppliers to take action
A growing number of large companies are setting ambitious climate targets. Many of these include commitments to reduce 'Scope 3' emissions – those produced across their value chain. To help them deliver on their commitments, large companies are increasingly requiring suppliers to deliver the same goods or services with lower associated emissions and are expecting them to align with their own climate goals.
Large companies are also looking for evidence that their suppliers will be resilient in the face of climate change and are proactively addressing their risks from changes in markets and regulatory landscapes.
SBTi is a powerful ally for companies seeking to incorporate robust climate targets into their business plans. The process for large companies typically involves committing to set a science-based target, developing a target within 24 months, and submitting that target for approval to the SBTi's target validation process.
The full target validation process – which remains a requirement for companies with more than 500 employees – guarantees the robustness of companies' targets and also provides them with some flexibility in how they construct their individual targets. However, aligning a company's initial plans with the requirements for SBTi validation can be an iterative and relatively resource-intensive process, for which SME's often lack capacity.
To address this barrier faced by small and mid-sized companies, the SBTi has introduced a streamlined route to SBTs approval for SMEs. The short target-setting letter simplifies the process, giving SMEs the choice of two targets (aligned with well-below 2°C of warming, or below 1.5°C).
Crucially, the new target-setting route for SMEs also imposes less intensive requirements around Scope 3 emissions. Committing to reducing emissions from the value chain is extremely important. However, setting quantified targets to reduce Scope 3 emissions and monitoring progress against them requires elaborate data collection and analysis that often goes beyond the resources available to smaller companies.
So, under the new approach, SMEs will be required to commit to measure and reduce their emissions, without a strict requirement to set quantified targets. We believe this strikes the right balance between SMEs taking account of the emissions across their value chains, without imposing too great a burden on smaller teams.
Want more like this?
Want more like this?
Insight delivered to your inbox
Keep up to date with our free email. Hand picked whitepapers and posts from our blog, as well as exclusive videos and webinar invitations keep our Users one step ahead.
By clicking 'SIGN UP', you agree to our Terms of Use and Privacy Policy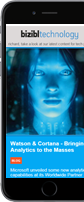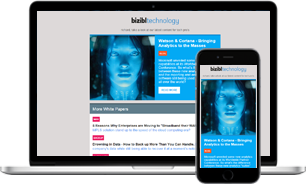 Other content you may be interested in
Want more like this?
Stay up to date with our content email
Want more like this?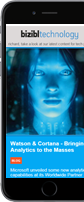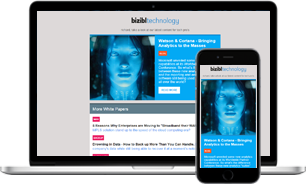 Want more like this?
Insight delivered to your inbox
Keep up to date with our free email. Hand picked whitepapers and posts from our blog, as well as exclusive videos and webinar invitations keep our Users one step ahead.
Bizibl Group Limited, Registered in England 09091156, 26 Bridge Road East, Welwyn Garden City, Hertfordshire, AL7 1HL