Four Key Retail Marketing Fixes
Jeffery Hassemer
Chief Strategy Officer
Alterian PLC
Now is an important time for retailers to double-down on their future innovation needs. They are aware of all the new sales & marketing technology opportunities out there; they are impossible to ignore. And who knows how fast the competition will jump on them? But for many of these retailers, the job now is to fix the big cracks in their sales and marketing foundation so they can build up the ability to embrace the shiny new capabilities. Many retailers view these fixes as issues that should have been addressed along the way. But the irony is that addressing these four key issues actually boosts revenue far beyond those future promises.
1. Digital Measurement vs. Retail Metrics
As you scale the ranks of a retailer's organization, everyone uses different measures to judge the success of their responsibilities. While senior level executives are running the company based on company health metrics, their subordinates are often focused on role- and practice-focused metrics that may not align with that larger picture. There needs to be cohesion in measuring business-critical KPIs that serve as the goals for the entire organization. If those metrics don't exist, then we need to create them.
The Fix? Become data driven. Get all the players in a room – from EVP/C level execs to managers. You discuss two sets of metrics; strategic metrics (those that are irrefutable and enduring drivers of business growth) and tactical metrics (that address current opportunities or challenges, yet still align to strategic goals). Every key contributor is charged with reporting on existing metrics (stratactical/ tactical), and developing a path to measure new metrics. This exercise provides transparency and alignment to business drivers, creates transparency and accountability, allows the team to applaud success and address shortcomings.
2. The Discount Brand
Too many retailers are using discounts as a crutch to support their lack of brand development and commitment to the shopper. Harsh, but true. This is one of the top challenges facing so many retailers, especially general merchandisers, and it costs billions. Discounting as a differentiator not only erodes margin but marginalizes your brand, paving the way for attrition.
The Fix: More and more retailers are beginning the painful path of moving away from discount strategies. For some, that has meant redefining their retail brand value and differentiation. For others, it has meant refining their loyalty program strategies, adding more value that isn't simply based on discounting. They are turning instead to "conversation marketing," listening and responding to not just what customers tell them – but who they are.
3. Relevance without Context (or... dumb triggered communication)
A lot of retailers have realized that they don't know who they are talking to. Look at abandoned shopping cart emails. Are they relevant? Sure. But context is about more than understanding "what," it's "who" triggered communication from tactical to strategic.
For example, all these retailers have cart abandonment programs running, many with a discount as a second or third drip in the program. It's time to ask some questions first: Would you change your abandon cart email message and offer if you knew the customer was:
Potentially a higher value, new to file customer?
Someone you have paid (SEM/Display) to come to your website?
A win-back customer or one currently at risk to lose?
A loyal in-store customer making their first purchase through the website/mobile site/app?
Active in your loyalty program?
Good luck to a retailer that says "Nope – I would give them all the exact same message and treat them identically."
Without knowing who our customers are (and letting that influence our marketing strategy), we are wasting millions unnecessarily. Like when we discount, we fail to do so strategically – meaning that hit to margin isn't an investment.
The Fix: Your opportunity here lies in the marriage of what you know about a customer and where they are interacting with your brand. Start by defining key audiences that you want to separate and treat differently: High Value Customers, Discount only shoppers, New Customers, etc. Build out the potential interaction points within the ecosystem and define the user experience you want to convey. Then deploy these in your marketing technology stack and measure the differences in the audiences. Where you see lift, keep going, where there is an issue, test a new theory and try again.
4. We Ignored the "Data" in Data Science
Data Science as a practice has been readily available for the last 15 years in turnkey technology – but we ignored the fact that in order to get good results, we need accurate data. Now, everyone is in hot pursuit of the latest "predictive model," but most retailers are poorly positioned to take advantage. Their data is still siloed, it's dirty, and while they want the value of the data science, they aren't in a position to spend the money for the specialists required to build accurate and compelling insights.
The Fix: If you compete on data science, you win. Retail brands will live or die based on taking this evolutionary step. It's the path to customer-centric retail and being able to rapidly respond to changes in markets, merchandising mix, and sales channel adoption. Data science depends on a clean data set, actionable customer depictions, and an understanding that the science doesn't end at an audience or segment, but influences the message, the merchandising and the campaign. Without these, your models simply aren't effective. With it, your models -- and revenue -- can soar.
The first step is to make this a top priority, now, in 2017. Then you need an enterprise data model that powers your data to readily participate in machine learning and data science. Avoid the promise of 'Black Boxes' that have a one size fits all answer and get something built that caters to your business' unique requirements. You need to avoid common pitfalls like designing your models to only create audiences without the corresponding creative support. And to make it all happen, you need to pull together a team that is aligned on the purpose, measurement and success in managing the lifeblood of your retail efforts – from shoppers to product.
Want more like this?
Want more like this?
Insight delivered to your inbox
Keep up to date with our free email. Hand picked whitepapers and posts from our blog, as well as exclusive videos and webinar invitations keep our Users one step ahead.
By clicking 'SIGN UP', you agree to our Terms of Use and Privacy Policy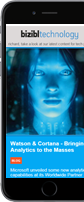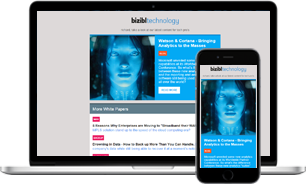 Other content you may be interested in
Want more like this?
Stay up to date with our content email
Want more like this?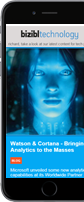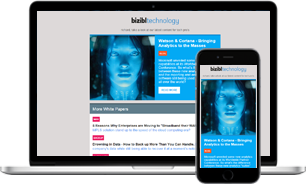 Want more like this?
Insight delivered to your inbox
Keep up to date with our free email. Hand picked whitepapers and posts from our blog, as well as exclusive videos and webinar invitations keep our Users one step ahead.
Bizibl Group Limited, Registered in England 09091156, 26 Bridge Road East, Welwyn Garden City, Hertfordshire, AL7 1HL