From Event to Enduring Impact: How Brand Activations Can Fuel Your Long-Term Strategy
Brand strategy is based on long-term planning for long-term results. It balances marketing strategies with tactics that allow you to target your potential customers in a variety of ways in a variety of places until the brand becomes synonymous with a place, time, or activity.
Take, for example, Heinz tomato ketchup. In a highly memorable advertising campaign, they made all their bottles invisible, and yet consumers knew from the start that the product was Heinz. That's the power of brand strategy and brand awareness. Brands should be aiming to get into the minds of their customers, so they recognise you without needing to see you!
One of the best ways to do this is to spend time working on your brand activation. Brand activations are an important element within the customer journey. They help bring brands to life and make them recognisable. Through activations, brands can become associated with certain occasions, activities, and habits, just like Heinz tomato ketchup!
To achieve your brand strategy goals, you need to understand and plan your brand activations. Don't be afraid to use big brand thinking and get creative with your campaigns.
First Things First: Consider the Complete Customer Journey
A customer journey can be as simple or as epic as you like, but you need to remember that brand activation is only a part of the whole strategy. To successfully run a brand activation, you'll need to spend the same time and energy on what happens before and after.
How will a customer first notice your brand? An activation is great but if no one knows who you are, why would they engage? What activities are you doing to increase word of mouth? How are you getting in front of the people you want to call customers?
Planning your activation should consider more than the actual event itself. You need to make sure your plan covers how to get people to the point of sale, why they will care about the activation and how you will then retarget. Activations may be the focal point, but if carried out in isolation they're destined to fail.
It's essential to know how your brand strategy will play out long term and consider how you can extend the life of the campaign beyond the point of purchase.
Memory Making Moments
Many brands have incredible designs for their products. They have the right logo and colour schemes, but in real life (IRL) events need much more than good design. Banner stands and strategically placed posters can only do so much. To stay at the front of a customer's mind, you need to deliver an experience.
Associate your brand with a key moment or memory and you will embed your brand in the hearts and minds of customers. This will put you at the forefront of decision-making in the future and help you achieve that all-important top-of-mind awareness. Deliver something that excites, entices, and resonates beyond 'Instagrammable' visuals. If you connect with your audience in a space that feels authentic and talk to them as individuals, you'll initiate sparks of loyalty.
Master the Hook
Shopper marketers use hooks to help with decision-making and improve a brand's return on investment (ROI). Use the right hooks to entice visitors, capture customer data and influence decision-making.
It's important to have a hook that works at each part of the buyer journey, one buyer's choice can impact the next. Pre-event hooks include giveaways, secret location details and free entry promotions. Post-event hooks can include competition entries, discounts, and competitions.
Whatever you decide for your in-store shopper marketing campaign, it's key that it relates to the bigger brand strategy and creative.
As part of our Jim Beam "Always Welcome" campaign, Quantum created an app where users could create their own cocktails, watch exclusive videos from renowned artists and receive a free drink in nearby bars. This campaign matched the company hook and enticed users to make associated drinks and purchase products in-store and in-bar.
Customer Relationships
Where you sell your product is as important as what you are selling. You want your brand associated with particular stores, locations, bars and so on.
It's important to know where a brand will have the most success and to access these locations. A quality working relationship will benefit both your brand and the customer.
Customer relationships are an integral part of brand strategy. Work with shopper marketing agencies or start building these relationships now. Work with them to push boundaries of what's possible when it comes to enhancing their customer's experience for the better. Do this, and you'll both reap the rewards. Choose an agency partner that can leverage customer relationships on your behalf too.
Seek Feedback
Successful brands know what's working and what's not. IRL events allow you to interact with your customers and receive unfiltered opinions without the worry of keyboard warriors.
Genuine feedback on what you're doing is great, but the most important thing is to listen and learn. You need to show a 'you said, we did' mentality to craft meaningful loyal relationships with customers at your activation so you can increase your reach afterwards. This will add value to your activation long after it ends in-store.
Brand activations are a way to see your brand strategy working in real life. Listen to what your customers have to say, then learn from it and adapt your marketing strategy accordingly. See if you can apply the findings to enhance every step of the customer journey and you'll find you're working smarter, not harder.
If you'd like to speak with an expert about how Quantum can help your brand to deliver impactful activations at the moments that matter most, get in touch today.
Want more like this?
Want more like this?
Insight delivered to your inbox
Keep up to date with our free email. Hand picked whitepapers and posts from our blog, as well as exclusive videos and webinar invitations keep our Users one step ahead.
By clicking 'SIGN UP', you agree to our Terms of Use and Privacy Policy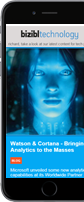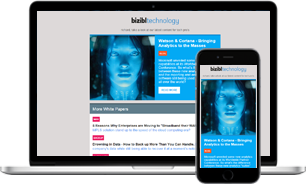 Other content you may be interested in
Want more like this?
Stay up to date with our content email
Want more like this?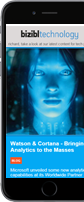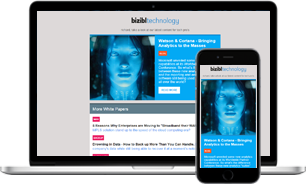 Want more like this?
Insight delivered to your inbox
Keep up to date with our free email. Hand picked whitepapers and posts from our blog, as well as exclusive videos and webinar invitations keep our Users one step ahead.
Bizibl Group Limited, Registered in England 09091156, 26 Bridge Road East, Welwyn Garden City, Hertfordshire, AL7 1HL