Empowering Mobile Sales Teams
We've all heard rhetoric like "sales has changed" being bandied about for years. From articles in the trade press, B2B ad copy, even when speaking to sales people themselves - it's hard not to nod sagely and accept the inference that we're all failing terribly, and that we need to make drastic changes to survive.
The truth is; sales has changed - but it changed a long time ago. Companies have existed in this "new" reality for years now and, whether by accident or design, sales people have adapted. Even if their employer doesn't, the modern sales person knows three things:
| | | |
| --- | --- | --- |
| 1. | | Prospecting is digital now |
| | | The days of calling everyone in the phonebook, or knocking on every door are gone. Prospecting is still a numbers game, but it needs to be done in tandem with careful research and personalisation, across many more channels. |
| 2. | | The consumer has all the power |
| | | Inbound prospects simply don't need to speak to sales people until the very last minute (if at all). They make decisions based on the information available to them, and they have differing expectations in terms of how they can be approached - they're in charge. |
| 3. | | Content is a prerequisite |
| | | If you're not creating great content to attract new customers and engage existing ones - your competitors are. Without content support, salespeople are helpless - and need to spend increasing amounts of time creating their own. |
Unfortunately, much of the above equals less time interacting with customers. As a sales leader, it's your job to assess whether your organisation is doing enough to help your team succeed in the contemporary environment. Do your business development and account management teams have the tools, support, and resources they need? If you're not sure, here are the areas to think about:
Enterprise Mobility
Let's start with the basics. Any modern worker (sales or otherwise) needs productivity and communication tools - think laptops, mobile phones, etc. For remote workers, robust (and where possible, redundant) systems can have a real effect on the amount of time spent working.
Going a step further, reducing friction for sales people by harnessing technology such as Single Sign On, apps with built-in employee chat, and security features allows them to focus on selling, rather than talking to IT. Creating smart integrations with other tools such as CRM systems can make it easy to send emails, take notes, update client data, and more.
Modern workers need to be empowered to work where, and when they need to.
Sales & Marketing Alignment
Sales and marketing alignment is a wide and varied topic, but the core principles are relatively straightforward - both departments exist to interface with customers and create revenue, so there should be a carefully cultivated symbiosis.
As we've already identified, content is an absolute must for salespeople - but they aren't always best-placed to create it, often lacking the necessary time, resources, and creative skills.
If you're in sales leadership or marketing, helping your salespeople to determine what content they need, then to design and create it, should be amongst your primary objectives. Giving them robust, high quality platforms with which to distribute it is an integral part of that.
With sales collateral in place, the next most effective way to empower salespeople is inbound marketing. Perhaps the most labour-intensive part of the sales process is prospecting - identifying top-of-funnel leads, prioritising them, then systematically attempting to build relationships.
Of course, content specifically engineered to attract relevant prospects, and marketing activity to drive engagements can go a long way towards pre-filling a sales team's funnel - allowing them to focus their efforts on nurturing and converting prospects.
Systems and processes to facilitate regular contact between mobile sales teams, management, and marketing in order to orchestrate this process, are key. CRM, live chat, content apps, and software which streamlines multi-channel content delivery all play a part.
Training
Last, but by no means least, comes training. Particularly for mobile workers, staying up-to-date with everything from systems to policy, products, or services is no mean feat. Additionally for salespeople, specialised sales training, often focusing on technique, ethics, and industry knowledge forms an important part of the role.
Apps can offer a particularly convenient portal for sales training material, allowing reps to stay up-to-date whilst out of the office, with any device - check out Rakuten Aquafadas' Sales Enablement case studies to find out more.
As we've stressed throughout this blog, maximising the time spent selling is key for salespeople, so the ability to consume training material with ease, on any device, and at any time can be a real advantage.
In summary then, empowering mobile sales teams is about cutting the ties that bind them to particular devices, requires always-on connectivity, or physical locations - giving them the tools they need to communicate effectively, and maximising their time. Salespeople are your customers' experience personified, so it's important they spend as much time as possible… selling.
To find out how some of the world's largest organisations are using Rakuten Aquafadas tools to empower their mobile sales teams, get in touch with us!
Visit aquafadas.com to see how we can help you create and deploy premium content, deliver training across devices, and produce more content with less.
Want more like this?
Want more like this?
Insight delivered to your inbox
Keep up to date with our free email. Hand picked whitepapers and posts from our blog, as well as exclusive videos and webinar invitations keep our Users one step ahead.
By clicking 'SIGN UP', you agree to our Terms of Use and Privacy Policy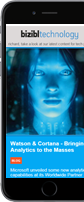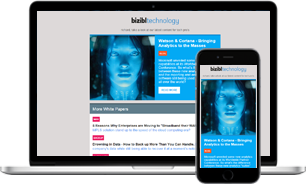 Other content you may be interested in
Want more like this?
Stay up to date with our content email
Want more like this?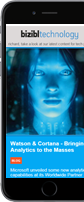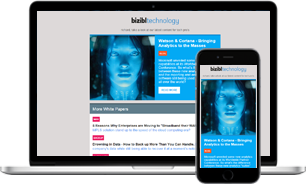 Want more like this?
Insight delivered to your inbox
Keep up to date with our free email. Hand picked whitepapers and posts from our blog, as well as exclusive videos and webinar invitations keep our Users one step ahead.
Bizibl Group Limited, Registered in England 09091156, 26 Bridge Road East, Welwyn Garden City, Hertfordshire, AL7 1HL