Delivering Exceptional Customer Experience with CDP Technology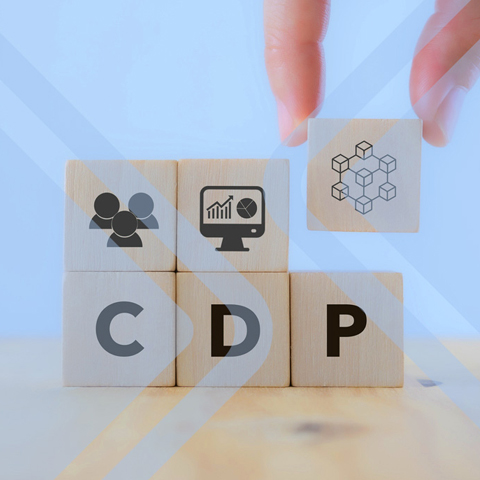 Customers today expect a personalised brand experience across all touchpoints. But you need data, and you need to apply that data to the right channels at the right time, to provide experiences that are truly individualised, relevant, and authentic.
Marketers need to rethink how they will be able to effectively target relevant audiences and realise personalisation due to the expanding legal regulations, the impending deprecation of 3rd party cookies, and the rapid rise of data from 1st party cookies.
This is where a customer data platform (CDP) can help. CDPs give marketers control over data collection, segmentation, and orchestration from across the MarTech stack. The result is a persistent, unified customer database that shares data with other marketing technology systems. Allowing marketers to transform that data into accurate and actionable business insights for a better customer experience and to drive ROI.
"Demand from clients for guidance and leadership in the area of CDP continues to accelerate. Our expert teams are increasingly proving the need for clearly identifying the current technology & data eco-systems appropriate to a specific brand and defining the target use cases for value generation whether that be insight, intelligence or activation.We see CDP as a topic continuing to explore the intersection of Chief Technology, Data & Marketing Officers as brands seek to drive maximum commercial impact from their their technology & data investments."

Rob McLaughlin, Co-Founder & Chief Experience Officer
Let's explore some of the key features that a CDP can address
Data Ingestion
Data platforms can collect 1st party data in real-time via both SDKs (web / mobile / CTV etc) and S2S feeds and stream that data with granular controls and filters to MarTech and AdTech partners adhering to the consent choices of customers.
Identity Resolution
CDP's will create a persistent identifier and use deterministic matching to stitch inbound data to the correct customer profile. This can be for both known (logged-in) users and anonymous users, plus you can control how an anonymous profile can be aliased and merged to an existing profile to capture the full journey and touch points of a user. Some CDP's also offer probabilistic matching.
Consent and Privacy framework
All major CDP's consent and privacy frameworks are compliant with GDPR and CCPA standards. You can control what data will flow downstream based on the users stated consent preferences.
SDK abstraction
By abstracting 3rd party SDK's from your website and mobile-apps and having these embedded as part of the CDP SDK implementation saves dependency on your engineering teams to maintain and update the vendor SDK's. This will lead to more lightweight apps, faster load times and an improved customer experience.
Pre-built and maintained vendor integrations
Most CDP's offer hundreds of pre-built vendor integrations which can be typically integrated in a turnkey fashion. CDP's take the burden away of maintaining the integration as vendors make updates and translating the data into the correct format required by the vendor. This enables marketers to control where they are sending their data to via a simple UI without a reliance on their engineering teams.
Real-time customer profile and personalisation
Data is ingested into a CDP and stitched against a customer profile in real-time. The profile can be enriched with calculated attributes within the CDP which themselves update in real-time as new data comes in. Making the customer profile accessible with the full range of attributes via a real-time API unlocks true 1:1 personalisation via multiple channels.
Real-time audience segmentation
CDP's will offer you the ability to create criteria for audience segments. As new data in ingested a customer may fall in or fall out of the criteria for a given segment, meaning that you can achieve real-time audience segmentation. These audiences can then be pushed out in real-time (or the cadence that the 3rd party supports) to your chosen 3rd party partners, to successfully unlock use cases.
Why choose Loop Horizon for your engagement?
The world of CDPs can seem overwhelming as there are a myriad of options. Furthermore, no two CDPs were created equally or provide identical offerings; the differences between companies that now position themselves as a CDP is vast and confusing!
At Loop Horizon, they have the expertise to guide and enable you through the process of choosing the right CDP technology for your organisation. They do this via their comprehensive six phase process and by leveraging their deep architectural knowledge of the technology platforms to understand how best to utilise them for your success. Together you will assess your data strategy; how to leverage it and define a roadmap to achieve your goals. With the aim of activating a CDP that is highly compatible with your KPI's and needs for maximum ROI as you work towards CDP maturity.
With digital marketing and personalisation processes accelerating at an unprecedented pace, there really is no better time to embrace a CDP. Please reach out to Loop Horizon to start a discussion on how they can support you and your organisation develop your strategy and then implement this powerful technology platform.
Want more like this?
Want more like this?
Insight delivered to your inbox
Keep up to date with our free email. Hand picked whitepapers and posts from our blog, as well as exclusive videos and webinar invitations keep our Users one step ahead.
By clicking 'SIGN UP', you agree to our Terms of Use and Privacy Policy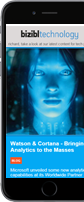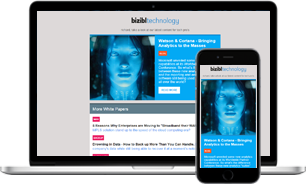 Other content you may be interested in
Want more like this?
Stay up to date with our content email
Want more like this?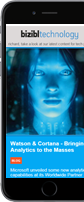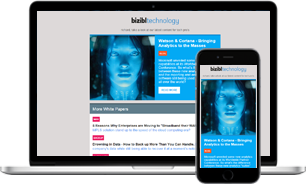 Want more like this?
Insight delivered to your inbox
Keep up to date with our free email. Hand picked whitepapers and posts from our blog, as well as exclusive videos and webinar invitations keep our Users one step ahead.
Bizibl Group Limited, Registered in England 09091156, 26 Bridge Road East, Welwyn Garden City, Hertfordshire, AL7 1HL