Deck the Halls With Revenue This Year
Sarah Foulke
Senior Channel Marketing Specialist
Bronto Software
The holiday season is fast approaching, and it looks like online shoppers will be ready to buy. For 2017, "eMarketer estimates that US holiday sales will total more than $923 billion, with a 16.6% jump in retail ecommerce sales.
To help you prepare for the influx of shoppers, we've asked several industry experts for their hottest tips to "sleigh" your way to holiday earnings.
Slim Down Your Site
"Nearly $3 billion, a new record, is going to be up for grabs during Cyber Monday 2017," says Nick Winkler, content marketing specialist at Shopify Plus. "Retailers won't be able to get their share of the pie unless their sites perform flawlessly while under immense stress. One tactic used by top-performing merchants has nothing to do with marketing or ad copy. These retailers make their holiday sites as 'skinny' as possible to ensure they load fast and don't crash. They remove applications that are not necessary to execute a holiday sale. They defer videos, images and other assets until after their sales page is loaded. During the holidays, many of the things that make a site fantastic during the rest of the year can unintentionally sabotage all of the promotional tactics you've worked so long and hard on."
Go Social
"Social proof is key to achieving a competitive advantage in social commerce over the holidays," says Moran Khoubian, head of partner marketing at Yotpo. "During the holidays, newsfeeds are going to be flooded with ads, so the best way for a brand to stand out is through word-of-mouth referrals. Using customer content in Facebook ads is valuable for increasing conversions and improving the impact of social traffic. This is especially effective with Dynamic Product Ads, which allow you to target customers on Facebook with the exact product they were browsing in your store. Not only are you targeting shoppers with items they already expressed an interest in, but the customer content adds a layer of social proof to validate their choice. Including reviews and star ratings in these ads increased return on ad spend by 62% and doubled the click-through rate for one of our clients."
Avoid a Traffic Jam
"Many retailers don't consider influxes of traffic based on shipping dates or microevents," says Blue Acorn Chief Marketing Officer Chris Guerra. "Take ground shipping, for example. Each year, USPS, UPS and other major shipping partners announce the last ideal day to purchase and ship a gift to ensure it arrives on time. This not only creates urgency, but brands can take advantage of it through a discount-less promotion. Due to the success we've seen, we even dubbed that particular day Ground Shipping Day. Also, don't email your customers all at once. Sites will already see an increase in traffic, and by batching and segmenting emails, there will be a steady flow rather than an explosion of traffic."
Optimise Your User Experience
"The easiest way for a BIG quick win?" asks Blue Moon Digital's Director of Strategy Katie Kelly. "Internal site search optimization. This can be accomplished natively through your CMS with very little effort but a lot of reward when it comes to conversions. And look for other ways to improve conversions beyond just promotions. Driving more traffic or securing a higher AOV would typically help increase holiday sales, but such strategies can be difficult and even expensive during such a competitive, discounted time of the year. But by improving your site speed, simplifying your checkout, adding user-friendly navigation or making other site experience enhancements, you'll likely see immediate revenue gains."
Scarcity Sells
"Many of the top conversion drivers for ecommerce sites have to do with creating a sense of scarcity and urgency," says Brian Beck, senior vice president of ecommerce and omni-channel strategy at Guidance. "On a recent Cyber Monday, one of our multichannel retail clients ran a series of offers on their homepage that changed hourly throughout the day. They featured limited quantity, top reviewed products available at a promotional price for an hour only. They also included a countdown timer on the page and drove traffic to these pages with all of their digital marketing tools (search, email, display advertising, social media, etc.) The results: The highest conversion rates the company had ever seen on its website – and the highest single online sales day in the company's history."
Want more like this?
Want more like this?
Insight delivered to your inbox
Keep up to date with our free email. Hand picked whitepapers and posts from our blog, as well as exclusive videos and webinar invitations keep our Users one step ahead.
By clicking 'SIGN UP', you agree to our Terms of Use and Privacy Policy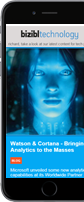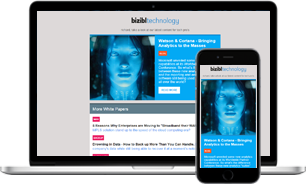 Other content you may be interested in
Want more like this?
Stay up to date with our content email
Want more like this?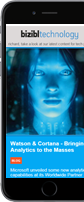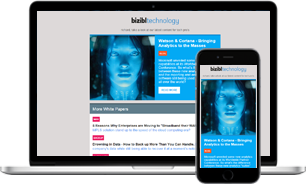 Want more like this?
Insight delivered to your inbox
Keep up to date with our free email. Hand picked whitepapers and posts from our blog, as well as exclusive videos and webinar invitations keep our Users one step ahead.
Bizibl Group Limited, Registered in England 09091156, 26 Bridge Road East, Welwyn Garden City, Hertfordshire, AL7 1HL