CX During an Economic Downturn: What Marketers Need to Know
After years of relative prosperity, the global economy looks set for a sharp downturn in 2023. Inflation has risen to a 40-year high in the UK. Meanwhile, forecasters are certain the U.S. will fall into recession this year.
Unfortunately, marketing budgets are often first to be cut during economic downturns. Does this mean you'll have to pause all marketing activities? Not exactly, but you'll need to do more with less. You'll have to find ways of providing a stellar customer experience (CX) without breaking the bank.
CX will remain a key competitive advantage
CX is vital during a recession, helping businesses retain customers and attract new ones. McKinsey research from the 2008 recession discovered that companies who excelled in CX generated 3x higher returns for stakeholders than relative laggards. But why is this?
Having a strong CX helps your business stand out from the competition. You'll create loyal customers who are more likely to stick with you during a downturn and recommend you to others. Therefore, prioritizing CX is a fantastic way to improve your company's bottom line and outperform your competitors.
Let's explore how you can get started.
The five steps companies can take to improve their CX
Follow these five steps to improve your CX—even if you're working on a tight budget.
1. Listen to your customers
Customer feedback helps companies find which areas of their CX they need to improve. However, only 17% of customers believe brands listen to their feedback. Make yourself the exception to the rule to carve out a competitive advantage in your market.
Listening to your customers proves you care about their opinion and that you're willing to take their feedback on board. You can do this via surveys, focus groups, reviews, and in the emails you send. Or, by speaking with customers on the phone, in person, or over live chat.
You can't deliver an outstanding CX unless you understand your customers' preferences. Listen to what they say, learn what they need, and use these insights to fine-tune your company's CX.
2. Train employees
Customer service plays a crucial role in CX. Poor service is a surefire way to lose a customer for life, while excellent customer service fuels long-term retention. That's why 95% of customers say customer service is important for brand loyalty.
Equip customer-facing employees with the capabilities required to provide a great customer experience. Train them on communication and conflict resolution, implement tools that make their lives easier, and stay on top of the latest industry best practices to ensure you always deliver the best possible experience.
Employee training might not seem like the most exciting CX development, but it's undoubtedly one of the most effective.
3. Make it easy for customers to contact your company
Great CX is a two-way street. Not only should your company provide great customer service, but it must also make it easy for them to get in touch.
We've all had times when we tried to contact a company but spent hours waiting in various call queues. These types of experiences irreparably damage CX. However, by providing multiple contact methods (phone, email, live chat, etc.), you'll show you're always there for them.
So, if you haven't already, make it as easy as possible for customers to contact you.
4. Respond to customer complaints
When customers have an issue, your company must respond quickly and effectively to resolve it.
Responding to complaints shows customers you value their feedback and that you're willing to address any issues pre or post-purchase. Additionally, tracking patterns in complaints will help identify areas where you need to improve.
Customers' complaints are never fun, but they're a blessing in disguise if you want to take your CX to new heights.
5. Continuously improve
CX isn't a 'set and forget' activity. Instead, it's something you must continually develop. CX trends are constantly changing. When innovative businesses push the boundaries, others must follow suit or fall behind.
If you haven't done so already, now's the time to set your CX-related goals. Setting up your CSAT (customer satisfaction), NPS (net promoter score), and customer churn targets are important for measuring your improvements year-on-year.
Never think that your CX work is done. Commit to making continual improvements and always be on the lookout for ways to get better.
Now, it's up to you
Take heed of these lessons to power up your CX in 2023 and beyond. Find out how Exclaimer helps companies easily gather customer feedback to enhance their CX.
Want more like this?
Want more like this?
Insight delivered to your inbox
Keep up to date with our free email. Hand picked whitepapers and posts from our blog, as well as exclusive videos and webinar invitations keep our Users one step ahead.
By clicking 'SIGN UP', you agree to our Terms of Use and Privacy Policy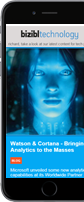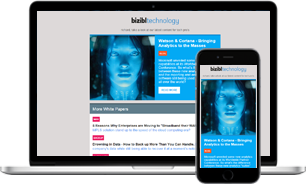 Other content you may be interested in
Want more like this?
Stay up to date with our content email
Want more like this?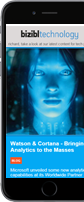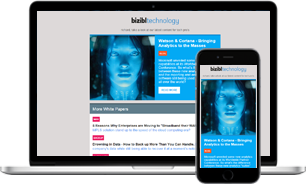 Want more like this?
Insight delivered to your inbox
Keep up to date with our free email. Hand picked whitepapers and posts from our blog, as well as exclusive videos and webinar invitations keep our Users one step ahead.
Bizibl Group Limited, Registered in England 09091156, 26 Bridge Road East, Welwyn Garden City, Hertfordshire, AL7 1HL