Language + Culture + Emotion: Content Transcreation Explained
Against the backdrop of an increasingly customer-centric economy, accelerating global growth requires amplified localisation. Intelligent content that can adapt to local audiences, cultural and regional nuances improve engagement and the customer experience, building a personal connection between the brand and customer. Advanced language solutions such as transcreation, content origination, or multilingual copywriting, aim to articulate and position brands' values and product offerings in line with local market resonances and cultural preferences.
Transferring content from one language to another creates its own set of challenges and transcreation helps to tackle these. Translation addresses language barriers, whilst transcreation overcomes cultural and emotional hurdles. In other words, transcreation conveys feelings, and therefore drives significantly higher advertising impact and brand influence.
Leveraging emotional triggers to maximise brand impact
To transform engagement with global customers, brands need to and look beyond conventional types of translation support and recognise that language, emotion, and culture are interlinked. Transcreation conveys a brand's identity in a way that goes further than the source material, using creative maturity at scale. Transcreation is about translating perceptions, ideas, concepts, emotions, visuals, culture, preferences, and intent – not just words. It's about embedding emotional resonances into content and language strategies.
Transcreation sometimes involves recreating the content from scratch to be culturally, emotionally and intentionality fit for purpose. It looks at the fundamental essence of a messaging, thus impacting how customers perceive and interact with content.
Emotional triggers involve a solid understanding of in-market nuances, particularly when it comes to consumer attitudes, beliefs, and sensitivities. Emotionally driven language mistakes can severely damage a brand's reputation further down the line, so transcreation requires marketing expertise to break down barriers for meaningful and impactful communication. Mastering the intricacies of paid advertising, such as ad formats and character limits, is also vital to adapting and revitalising brand content strategies.
To help illustrate this, let's take McDonald's famous tagline as an example. Transcreation has helped the brand to appeal to local audiences by tailoring the messaging of the campaigns to their target audiences. The wording shows great cultural adaptability as it captures the messaging and energy of the original slogan and conveys it in a way that resonates well locally.
UK: "I'm loving it"
France: "That's all I love" / "C'est tout ce que j'aime"
Germany: "I love it" / "Ich liebe es"
China: "I just like it" / "

我就喜

欢

"
Brazil: "I love everything about it" / "Amo muito tudo isso"
Supercharging Brand engagement & customer loyalty
Transcreation sits on the most creative and dynamic side of the localisation spectrum and applies to all types of marketing and advertising content: slogans, banners, social media posts, videos, print ads, email marketing campaigns, infographics, blogs, and promotional assets.
Transcreation services are pricey compared with more literal translation approaches, mainly due to the extensive research and additional layers of creativity this expertise entails. Conversion rates, however, are expected to increase, because of the improved brand perception and emotional triggers. This is why brands should embed transcreation costs and KPIs at the early stages of their media plans and strategy roadmaps, to ensure content truly aligns with their go-to-market objectives.
To be truly transformative and ROI-driven, transcreation requires thorough in-market research, extensive idea generation, in-depth cultural immersion, and full creative adaptation.
Our International Growth consultancy capabilities can help you overcome language challenges and drive transformative content strategies, in the context of your go-to-market objectives and marketing mix. We can help you establish robust measurement and quality assurance processes to fully understand engagement and KPI impact. Furthermore, our deep ecosystem of best-in-class localisation partners can transcend linguistic barriers and orchestrate impactful content at scale.
Are you ready to take your Brand message to the next creative level?
Find out how Merkle can empower your Brand to grow, drive customer loyalty and reach market maturity.
Want more like this?
Want more like this?
Insight delivered to your inbox
Keep up to date with our free email. Hand picked whitepapers and posts from our blog, as well as exclusive videos and webinar invitations keep our Users one step ahead.
By clicking 'SIGN UP', you agree to our Terms of Use and Privacy Policy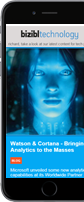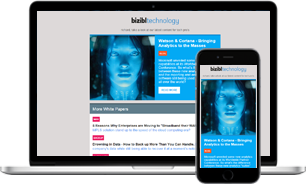 Other content you may be interested in
Want more like this?
Stay up to date with our content email
Want more like this?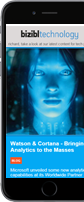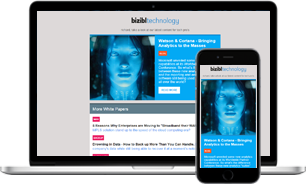 Want more like this?
Insight delivered to your inbox
Keep up to date with our free email. Hand picked whitepapers and posts from our blog, as well as exclusive videos and webinar invitations keep our Users one step ahead.
Bizibl Group Limited, Registered in England 09091156, 26 Bridge Road East, Welwyn Garden City, Hertfordshire, AL7 1HL