Content Orchestration: The new strategic frontier for CPG marketers
According to a recent report from McKinsey and Company, next-generation data-driven marketing can deliver 3 to 5 percent growth in net sales for CPG.
However, to exploit this opportunity, consumer packaged goods manufacturers need 'a step-change in marketing organization', including major changes to data strategy and digital asset management (DAM).
In this article, we'll discuss the challenges and opportunities for CPG marketers seeking growth in the post-pandemic landscape. And explore whether DAM alone is the answer to increased efficiency, visibility, and revenue.
The omnichannel opportunity in CPG
Shopping habits have changed inexorably after COVID. The pandemic delivered 10 years' of e-commerce growth in just three months and e-commerce penetration is 35% higher than pre-COVID levels.
75% of shoppers in the US adopted new shopping behaviors during the pandemic, including different shopping methods and putting different products in their trolleys. And, according to IRI Winning in CPG e-commerce report, the majority aren't looking back.
Customer intent indicates that the consumer changes made during COVID are going to stick. For example, 73% of consumers who tried different brands during the pandemic intend to continue using them, rising to 80% of customers who shifted to own-brand products.
IRI recommends CPG marketers 'continue to invest with speed in digital capabilities and commerce to gain omnichannel share [...] as winning the omnichannel shopper is critical'.
Of course, omnichannel isn't just about selling across multiple channels simultaneously. It's also about communicating across them. With burgeoning platforms to reach customers – within the already complex ecosystem of CPG brands, retailers, distributors, delivery services, and more – CPG marketers need to be on more channels than ever before.
The omnichannel landscape for CPG marketers is highly complex. As this graphic from IRI shows, the buyer's journey can span social media, print, digital advertising, in-person interactions, and more. And these interactions can occur through brand-owned or partner channels.
DIGITAL AND IN-STORE SHOPPER JOURNEY IN CPG AND RETAIL, INFORMATION RESOURCES INC. (IRI), 2021
It is against this increasingly complex omnichannel landscape that 80% of CEOs are looking to marketing to deliver growth. And although omnichannel looks daunting, marketers who master it can expect significant ROI. Research suggests that leaning into omnichannel marketing is a credible strategy to deliver growth.
Marketers that use three or more channels to connect with customers enjoy 250% more engagement and sales. Furthermore, omnichannel shoppers (those who shop in-store and online) typically spend 4x more than in-store-only customers and e-commerce shoppers exhibit higher brand loyalty than those who shop in physical stores.
So what's stopping CPG marketers from exploiting the opportunities that omnichannel presents? According to dozens of CPG marketers surveyed by McKinsey and Company, there are two major roadblocks - data strategy and digital asset management.
Data strategy in CPG 2022
Personalization can deliver increased engagement and conversion in a noisy marketplace. Equipped with the right data, marketers can be more precise than ever with their audience segmentation and execute micro-targeting at scale.
McKinsey and Company estimates that CPG brands that adopt this data-driven approach to hyper-personalized marketing can expect 3 to 5 percent growth in net sales, as well as increasing marketing efficiency by 10 to 20 percent.
But to do so they'll need:
'An AI engine, a 360-degree view of consumers, and a fit-for-purpose marketing technology stack to deliver the right message, to the right consumer, at the right moment—all the time.'
However, many CPG marketers don't have access to the data they need to derive actionable insights. Either because that data hasn't been collected, or because it is hidden in 'pockets' around their business and across third parties.
Data collection is going to be one of the key challenges for CPG marketers in the coming years. Consumers may bounce across numerous touchpoints with a brand – both through their own media and third parties – before committing to a purchase. This makes it hard to attribute ROI to CPG marketing spend and makes it near-impossible to collect end-to-end customer data.
On top of these difficulties, Google has committed to ending the use of third-party cookies in its Chrome browser from 2023. This has proved a catalyst for many marketing departments to review their data strategy, leading to data innovation in CPG.
Going forward, CPG brands need to centralize their data sources into a consumer intelligence hub and invest in the staff and skills to analyze data in real-time. The insights delivered will allow marketers to execute an agile 'test-and-learn' approach to content, providing they have the tools and talent to do so.
The five 'ingredients' to unlock data-driven marketing at scale - according to McKinsey and Company - are:
Data to identify demand and opportunity
Rapid activation of targeted messaging
Martech enablement of customer-centric strategy
An agile operating model
Capability-building in terms of talent, culture, and infrastructure
As this recipe recognizes, hyper-personalized means a huge increase in platforms, outputs, and complexity for marketers. Which is why MarTech plays a key role in unlocking growth for CPG brands.
Digital asset management in CPG 2022
To exploit the omnichannel opportunity, CPG content operation teams will need to create, manage and publish more content than ever before – optimized for different audience segments as well as the channels they use.
This may include content for e-commerce sites and apps, printed in-store materials, digital and print advertising, social media, events, and experiential marketing… The list is practically endless.
But, according to McKinsey and Company, not all CPG brands are equipped with the technology they need to achieve this, specifically around digital asset management.
Compared to building a consumer-intelligence hub, digital asset management seems an easier fix. Brands could simply buy an off-the-shelf DAM and invest all of their energy into developing a bespoke data solution...
Certainly, DAM is a visible and well-known piece of the jigsaw puzzle. It has been around for several decades and most marketers are aware of its benefits (which may account for why it is so high on the wishlist of forward-thinking CPG brands).
However, to fully exploit the omnichannel opportunity, CPG marketers should be thinking of DAM as part of a bigger picture - content orchestration.
'For the design component of the tech stack, many CPG companies say they lack an adequate digital asset management (DAM) platform. This makes it hard for marketers to easily access every version of the media and creative assets that have been created for a brand. It also inhibits streamlined content creation and management, which makes it difficult to standardize design elements across channels, and to quickly and efficiently provide retailers and marketplaces with the specific content they need.'

McKinsey and Company
Beyond DAM - the case for content orchestration in CPG
Content orchestration is a term coined by WoodWing. We define it as:
People, processes, and tools working seamlessly together - to plan, create, manage and distribute content profitably.
It isn't a prescribed set of tools or certain software. It's about recognizing the strategic value of effective content management in the omnichannel environment. And understanding the positive impact that has on OKRs and financial targets.
Much as we love and live DAM, we know many CPG brands need more than just a DAM solution. They need to take a holistic look at their people, processes, and tools to build a workflow that's fit for purpose in the omnichannel environment. That will look different for every brand (we know because we've worked with lots of them).
For example, it might look like:
restructuring teams to break down organizational silos between marketing and e-commerce
providing a single streamlined system for content creation and collaboration
building software integrations and automations that allow for faster print and digital publishing
improving distributor relationships by providing materials through an online portal or app
or a mixture of all of the above
CPG content orchestration case study
Fratelli Carli sells olive oil and luxury Mediterranean comestibles. They thought they needed a DAM for better control of their digital assets. But when they dug deeper, they realized their problem was bigger than digital asset management. They had siloed systems that resulted in duplicated content and wasted effort.
They worked with IT consultants to map their entire production process and re-engineer it using WoodWing tools. It now provides a single workflow for marketing, production, web editors, and external agencies. They particularly value our best-in-class Adobe InDesign integration for creating printed materials and packaging designs, as well as collaboration tools and version control.
Read more about how Fratelli Carli designs and deploys marketing materials with maximum efficiency
One way to think about data, DAM, and content orchestration is as the 'who, what, where, and how' of your marketing efforts.
Data is the 'who' and 'where' - it tells you where to focus your efforts, where to display ads and content so you're present where your audience is
DAM is the 'what' - it helps you produce and manage the digital assets you use in your campaigns
Content orchestration is the 'how' - it helps you route content through the right production workflows and publish them efficiently to different customer touchpoints
Combining all three is the next strategic frontier for growth-focused CPG brands.
At WoodWing we've helped a number of CPG brands review their content production processes to eliminate inefficiencies and build a foundation for omnichannel excellence. Get in touch to discover how our customers are seeing the benefits of content orchestration.
Want more like this?
Want more like this?
Insight delivered to your inbox
Keep up to date with our free email. Hand picked whitepapers and posts from our blog, as well as exclusive videos and webinar invitations keep our Users one step ahead.
By clicking 'SIGN UP', you agree to our Terms of Use and Privacy Policy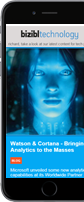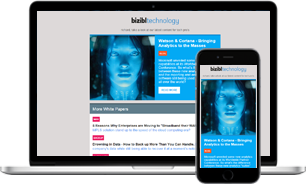 Other content you may be interested in
Want more like this?
Stay up to date with our content email
Want more like this?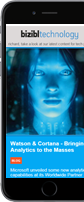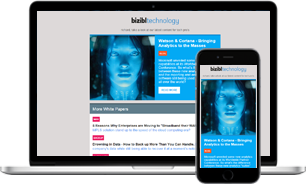 Want more like this?
Insight delivered to your inbox
Keep up to date with our free email. Hand picked whitepapers and posts from our blog, as well as exclusive videos and webinar invitations keep our Users one step ahead.
Bizibl Group Limited, Registered in England 09091156, 26 Bridge Road East, Welwyn Garden City, Hertfordshire, AL7 1HL