Content Moderation: Building Positive Online Communities
In November 2021, British cosmetics company Lush chose to come off four major social media channels.
But why? According to the brand, the decision to step away from Instagram, Facebook, TikTok and Snapchat in all 48 countries where it operates was made due to concerns about the negative impact of social media on users' health.
Despite the positive ethical motivations behind this bold statement, critics have commented that this action won't benefit Lush's brand. Some suggested that muting or disabling comments could've been a better alternative course of action. But with many individuals and companies spending more time moderating social media comments than creating content in the first place, there must be a better way.
So, what's the solution? At Arwen, we believe automation is the key…
A blessing or a curse?
Social media has been a blessing for many businesses and individuals with ambitions to expand their global reach.
The digital customer pool has never been bigger, with around 4.2 billion active social media users. And as 67% of consumers increase their spending with brands they follow on social media, having an online presence is considered an integral aspect of modern business strategies.
From raising brand awareness to boosting website traffic and sales, the sky's the limit when promoting yourself or your business online. However, social media marketing can only deliver these results when audiences are engaged and feel safe to interact on your channels — something the presence of harmful content will likely prevent.
Insider Intelligence's Digital Trust Survey Q2 2021 found that 38% of social media users are much less likely to engage with ads and sponsored content in an unsafe online environment where toxic content is present. Equally, research has shown that conversion rates improve when harmful content is removed. As a result, many account managers choose to disable and mute all comments on their channels rather than risk attracting the wrong sort of attention.
Although these measures effectively cut off trolls and spam at the source, they also alienate followers, drive down engagement and leave a hole that supportive online communities would usually fill.
Unfortunately, there's no other option — right? Wrong. Several charities, celebrities, influencers, businesses and sports clubs are harnessing the power of technology to deal with negative comments on social media and make their channels more positive and profitable spaces to interact.
Toxic content is impacting your bottom line
When done right, social media creates engaged communities where businesses, teams, individuals and consumers can have healthy discussions about topical issues, new products and upcoming events. Yet all too often, abuse, harassment and spam provide obstacles to achieving this potential.
In today's world, toxic comments have a measurable impact on your bottom line — from lost revenue and reputational damage to staff burnout and high turnover. Plus, people care deeply about how brands respond to social media hate and harassment, with much of the young generation basing their buying decisions on brands' approaches to social issues.
Imagine a scenario where you could forget all about trolls and content moderation, and put all your effort into posting quality content instead of constantly firefighting. Abusive or inappropriate comments, images and emojis would be removed in less than a second, no matter where they come from or when they're posted — all without you lifting a finger.
Sounds ideal, doesn't it? This reality is what Arwen is here to deliver. With our unique content moderation tool, you don't need to worry about whether or not to post something for fear of coming under fire.
Powered by artificial intelligence, Arwen.ai scans for 24 types of toxic content in 29 different languages and removes exactly the kind of messages you and your audience don't want to see. Not only does moderating content foster healthier, more positive online communities and increase the success of marketing campaigns, but it also offers social media teams a welcome break from manually doing this stressful and demanding job. What's not to love?
Want more like this?
Want more like this?
Insight delivered to your inbox
Keep up to date with our free email. Hand picked whitepapers and posts from our blog, as well as exclusive videos and webinar invitations keep our Users one step ahead.
By clicking 'SIGN UP', you agree to our Terms of Use and Privacy Policy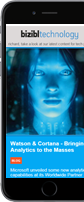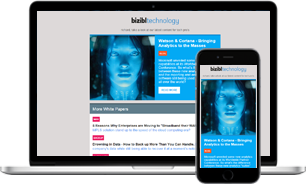 Other content you may be interested in
Want more like this?
Stay up to date with our content email
Want more like this?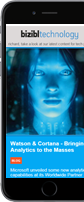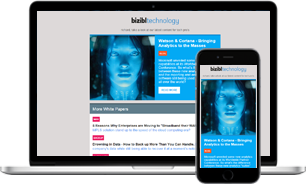 Want more like this?
Insight delivered to your inbox
Keep up to date with our free email. Hand picked whitepapers and posts from our blog, as well as exclusive videos and webinar invitations keep our Users one step ahead.
Bizibl Group Limited, Registered in England 09091156, 26 Bridge Road East, Welwyn Garden City, Hertfordshire, AL7 1HL