Chatbots: What actually is a WhatsApp Bot?
A WhatsApp bot? Messaging apps and Chatbots are often mentioned in the same breath, but until now, people have primarily been familiar with Chatbots used over Facebook Messenger. How about WhatsApp Chatbots or a WhatsApp Bot? In this article, we've gathered examples of four Chatbots used over WhatsApp in order to dive into the topic.
WhatsApp Chatbots, WhatsApp Bot, Messenger Bot, or just a Bot — what are they?!
Matthias Mehner recently published an article that goes into detail about what Chatbots are, why they're becoming more important, and the best ways to use WhatsApp Bots for Messenger Marketing. Since the article is currently only available in German, I'm addressing his first, very important point here: what is a Chatbot? If you're considering using Chatbots for your WhatsApp services, it's important to have a clear understanding of what we're actually talking about with Bots.
The terms WhatsApp Chatbots, WhatsApp Bot, Messenger Bot, and Chatbot have one thing in common — they are all ways to refer to a Bot. Wikipedia provides a great definition for bots:
"A Chatterbot, Chatbot, or simply Bot is a text-based dialogue system, which allows you to chat with a technical system. It has a space for both text input and output, over which you speak in everyday language with the computer system behind the Bot."
How do I build a WhatsApp Bot?
Basically, a WhatsApp Chatbot is created just like a Chatbot on Facebook Messenger. Three important things to keep in mind while coming up with a Chatbot concept are:
the Chatbot should help achieve the businesses' goals!
WHERE and HOW should WHO talk about WHAT — a mini check list for a good Chatbot!
You don't need artificial intelligence to create a Chatbot, you just need a good, human idea!
When you're planning how the Chatbot will work, ask yourself these six questions:
What goal does a (marketing) Chatbot have?
What kind of tone should my Chatbot use?
What should my Chatbot talk about?
Do I want to offer a guided or a freeform dialogue?
How do I plan my Chatbot dialogue?
How do I react to questions that my Chatbot can't answer?
To learn more about current opinions about Chatbots and how they can help improve your customer service, take a look at another of our Chatbot articles here: Talk to the Bot!
Four Examples of Real Chatbots!
Lufthansa Fantrip Quizbot
Lufthansa partnered with the Bayern Munich soccer team to offer an exciting deal for their US fans: a chance to win a trip to Germany simply by using a Quizbot! To enter the raffle, users took a WhatsApp quiz about Bayern Munich, answering questions about the team's history and players. After completing the quiz, the users had to give a creative answer to why they should win the trip. Then the Quizbot personalized a video for them, showing what the trip could look like. The QuizBot also had a variety of soccer GIFs to spice up the quiz.
KE Soccer Bot
Another of our WhatsApp chatbot examples also focuses on soccer, but functions differently. The KE Soccer Fixtures and Predictions offers outcome probabilities for different soccer matches. The chatbot can provide answers for a variety of championship leagues, so the user simply has to enter which he'd like predictions for. The chatbot immediately sends the odds for the different games.
Holiday Pirates Travelbot
Holiday Pirates is a travel deal provider that sends out news about great flight prices, travel packages, and sends out customized content if you subscribe to their categories. Their chatbot helps simplify the categorization process: you can sign up for deal of the day simply by typing it into the chat box! It can also respond to basic questions, and is being programmed to be able to provide specific content on demand.
BloombergQuint Chatbot
BloombergQuint sends daily news updates to its subscribers, but also offers a search Chatbot. The Chatbot can give the user information about the stock market, or specific news topics. To search for stock market values, the user simply types in 'stock' and the company name. If the user wants to search for articles about a news topic, he types in a keyword with a hashtag, such as #technology, or #sports. This search in chat function is a huge advantage for your users: your channel can help them find everything they're looking for, all in one chat!
For an in-depth look at one more successful WhatsApp bot, you can check out our article about a successful German banking bot.
3 Takeaways:
WhatsApp Bots are able to become part of the customer's everyday life, because they contact the customer over their most-used platform: WhatsApp!
Messenger Marketing is fast, direct, and personal: it allows you to command the user's complete attention!
WhatsApp, Facebook Messenger & Co. have one definitive advantage: with messages popping up directly on the user's phone screen, they offer immediate contact!
You can read more examples of Chatbot use cases in this article.
If you're ready to start your Chatbot journey, contact MessengerPeople, or start a free 14 day trial now!
Want more like this?
Want more like this?
Insight delivered to your inbox
Keep up to date with our free email. Hand picked whitepapers and posts from our blog, as well as exclusive videos and webinar invitations keep our Users one step ahead.
By clicking 'SIGN UP', you agree to our Terms of Use and Privacy Policy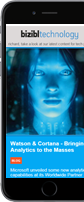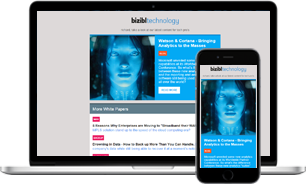 Other content you may be interested in
Want more like this?
Stay up to date with our content email
Want more like this?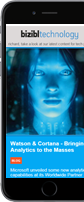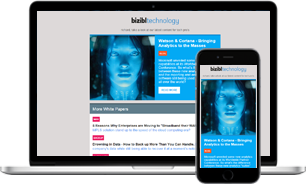 Want more like this?
Insight delivered to your inbox
Keep up to date with our free email. Hand picked whitepapers and posts from our blog, as well as exclusive videos and webinar invitations keep our Users one step ahead.
Bizibl Group Limited, Registered in England 09091156, 26 Bridge Road East, Welwyn Garden City, Hertfordshire, AL7 1HL