Bronto's Infrastructure Goals Target Scalability and Customer Success
Jeff Beardsley
Director of Production Engineering
Bronto Software
In software engineering, scalability is a challenge that affects everything. At Bronto, we plan and budget for horizontal and vertical scaling, or steady growth, of our own infrastructure to provide speed, volume and flexibility to our customers, even before they know they need them. We do it to be prepared for Bronto's business – and yours – to grow, year over year.
We spend a significant percentage of our time devoted to issues of scalability, so I want to share four of Bronto's infrastructure goals that position you for successful growth over the long term:
1. High Performance
For the commerce industry generally, total-annual and peak-holiday sending is accelerating. Therefore, we grow our system to handle both steady increases over time and high-volume peaks we know are coming, like Black Friday and Cyber Monday.
At Bronto, this capacity planning is a year-round process. Shortly after Cyber Monday we begin assessing how our systems performed at peak load, and we begin planning for the demand we expect to encounter in the next year's peak season. Our overall goal is not just to grow to handle the increases we know we will see year over year, but to also improve performance to go along with the significantly increased demands.
To maximize success, your marketing automation platform must be able to deliver high performance over time, and especially through the highest-volume selling times.
2. Uptime
Our system requires maximum uptime due to the high availability and reliability our users require to complete their day-to-day marketing tasks. So we make it our goal to find and eliminate all single points of failure in our infrastructure.
First as far as infrastructure goes, we assume things will fail because everything fails eventually. That frees us to think about how such failure can be reasonably accommodated by building in failover modes. Every component must have at least one back-up component, and very often there is more than one back-up. We like to say, "If you have two, you have one. And if you have one, you have none." When something inevitably breaks, we can perform whatever fix or repair is required and bring it back into service, all while overall service to customers remains normal and unaffected.
More uptime means your campaigns, workflows and messages are executed as designed – in a timely and efficient manner, for better engagement and conversions.
3. Grow to meet rising demands.
We assume growth for both our business and our customers' businesses, so we plan for it. Infrastructure improvements and maintenance are built into our engineering budget and our engineering roadmap. We invest aggressively in this area because we know our approach has contributed to platform uptime, performance, and our customers' successes over the years.
We invest in our infrastructure every year to manage the increasing volume of workflows and messages our customers generate as well as all the new features and functionality we add throughout the year. That means you can feel confident that as you use Bronto to nurture engagement and conversions, we'll be growing too – to ensure we can provide the highest level of service to you and your marketing team.
4. Always get better, never stop.
Maintaining the status quo as we grow isn't our goal – we want to get better AND grow. So we're not afraid to revisit or redesign anything if we think it will help us get better at what we do. We like to think it's one of the reasons our platform is the choice of top retailers.
But getting better requires that you know where you are now and that you're measuring change over time. To do that we invest in a large monitoring infrastructure that allows our engineers to see deeply into the performance of our platform, and we use that feedback to plan our upcoming projects and infrastructure growth. Additionally, we solicit feedback and ideas from our customers via Bronto Ideas, and use that input to plan and make investments in our platform to benefit your success. We also get continuous feedback about our performance from our client services team members, who use the Bronto Marketing Platform every day to build strategies, campaigns and messages for Bronto customers. We use all these inputs to better plan to meet your needs.
Each of these components are required for you to be successful in engaging and selling to consumers. And as you do, you'll grow your business. That requires us to grow too, and to stay ahead of your growth to ensure you get the business results you want from your email marketing programs.
It's not easy work, but based on the growth Bronto and our customers have experienced over the last several years, our estimates and plans have been accurate. If you'd like to learn more about Bronto's infrastructure approach, contact us.
Want more like this?
Want more like this?
Insight delivered to your inbox
Keep up to date with our free email. Hand picked whitepapers and posts from our blog, as well as exclusive videos and webinar invitations keep our Users one step ahead.
By clicking 'SIGN UP', you agree to our Terms of Use and Privacy Policy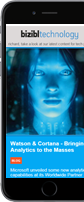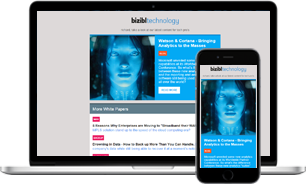 Other content you may be interested in
Want more like this?
Stay up to date with our content email
Want more like this?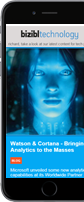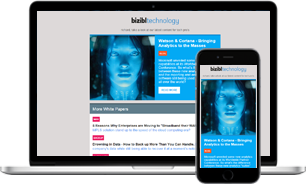 Want more like this?
Insight delivered to your inbox
Keep up to date with our free email. Hand picked whitepapers and posts from our blog, as well as exclusive videos and webinar invitations keep our Users one step ahead.
Bizibl Group Limited, Registered in England 09091156, 26 Bridge Road East, Welwyn Garden City, Hertfordshire, AL7 1HL