The Beginner's Guide to Webinars: Planning Your Webinar
Webinars are an effective method of generating high quality leads. Like all good things, however, they take time and work in order to be successful. This blog will help you ensure you're covering all bases when preparing your webinar campaign.
Choosing a webinar Platform
There are many different webinar tools around, each offering a variety of features that can be tailored to your specific needs. If you haven't run a webinar before, it's definitely worth comparing your options to see which one works best for you. Some options for webinar software include GoToWebinar, ON24, Yugma, Adobe Connect and ReadyTalk.
Choosing a location and equipment
To ensure your webinar is professional, it must be held in a place with no background noise, with your speakers in a silent room where they will not be disturbed. Also, you'll need to make sure that the internet connection is stable, preferably via a wired connection, or a stable landline to guarantee the highest possible quality for your webinar's audio. If the speakers are performing the webinar in a room within an office, make sure you alert employees and post a 'Do Not Disturb' sign outside your door to avoid interruptions.
It's worth using high quality audio equipment to improve the quality of your webinar. If you're planning to use a laptop and an integrated microphone, you'll need to use headphones and not use the laptop's speakers. If not, the laptop microphone will pick up noise coming from the speakers, becoming louder the more the sound goes round. This creates a truly unpleasant sound for the entire audience, and they may switch off if it is not muted instantly. It can, however, easily be avoided.
Coming up with a title
The title of your webinar is one of the most important elements of getting people to register - no matter how effective your marketing is, if the title of the webinar makes potential registrants instantly glaze over, you're likely to fall short of your projected number of registrations. Webinar titles need to convey a compelling message to your audience, concisely illustrating what they will learn and how they will benefit from registering. Careful consideration of your webinar's title, will draw your target audience in and get them excited about registering.
Promoting the webinar
Once you have finalised the synopsis and confirmed the speakers, you can start promotion. You will need a well-designed landing page that you can link to from within your website and that you can promote in your other marketing to maximise registrations. Just like getting the webinar title right, building and sending out effective emails that tell the recipient how valuable your presentation will be is essential.
Start promoting the event through social channels as soon as possible - it's a good idea to come up with a webinar hashtag early in the day, you can then include it in all your promotions, as well as showing it during the webinar to encourage audience interaction and allow them to comment. If your speakers have a strong Twitter following, including their username in your promotions is helpful in increasing the reach of your social marketing.
Planning the presentation
You'll need to decide on the structure of your webinar, but that will be dictated largely by the number of speakers you have. Keeping our webinar short and 'punchy' as possible is important. A webinar attendee can be distracted by a number of distractions that a Presenter 'in the room' doesn't have to contend with. Also, keep the webinar on schedule and the speakers to their allotted time. The more speakers you have, the more people you will have to co-ordinate and accommodate in the schedule.
Another crucial element of the presentation is the visuals - the next post in this blog series look at how you can create eye-catching and engaging slides for webinars.
Practice makes perfect
You should schedule a rehearsal with all the speakers and moderators involved at least 2 weeks before the event, to make sure everyone is up to speed. It may seem basic - but you should also take this opportunity to test all the speakers' audio. It's also a good idea to use exactly the same setup for both the rehearsal and the webinar - avoiding any unwelcome surprises on the day!
Planning for a webinar campaign is a lengthy process, but you'll find that the more structured your approach, the smoother and more engaging the webinar will be on the day - and the more high quality and invested leads you will get out.
Want more like this?
Want more like this?
Insight delivered to your inbox
Keep up to date with our free email. Hand picked whitepapers and posts from our blog, as well as exclusive videos and webinar invitations keep our Users one step ahead.
By clicking 'SIGN UP', you agree to our Terms of Use and Privacy Policy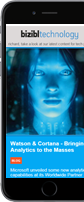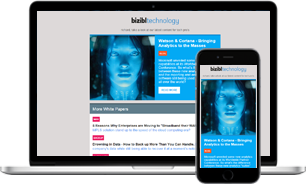 Other content you may be interested in
Want more like this?
Stay up to date with our content email
Want more like this?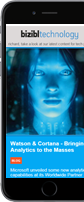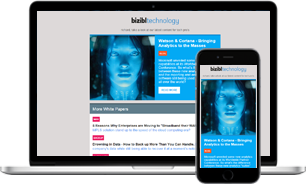 Want more like this?
Insight delivered to your inbox
Keep up to date with our free email. Hand picked whitepapers and posts from our blog, as well as exclusive videos and webinar invitations keep our Users one step ahead.
Brought to you by
Bizibl Group Limited, Registered in England 09091156, 26 Bridge Road East, Welwyn Garden City, Hertfordshire, AL7 1HL