App Inspiration: Appliversary and other app ideas
Marketers know that apps offer higher quality experiences than mobile web - but adding and maintaining up-to-date content to ecommerce apps or primary service apps (like banking apps or apps used to control physical devices) can be a real challenge - long refresh cycles, testing requirements, and more, can all make delivering your content an uphill struggle.
One simple way to sidestep these challenges is to create unique, carefully focused apps for specific purposes. In this blog, we're sharing our top ideas for app inspiration; apps like these, which can be created quickly, without external developers and deployed with ease, can be an excellent way to engage, and maintain contact with, prospects, customers and employees.
Appliversary
An anniversary - particularly a significant milestone, such as 50 years - can provide an excellent focus for your marketing activity. From live events, to promotional offers, special content and more, anniversaries can give you the reason you need to create great content and get it in the hands of customers. Good anniversary apps will remember the past, reinforce the present and build excitement for the future. Some examples might be;
Pointing to your experience and heritage
Highlighting your values
Celebrating your customers
Examining your products, service offering and your staff today
Looking to the future - imagining new products, services and technology
An app is a great way to bring this content together. Not only does it provide a high quality, native experience, but by using technology such as push-notifications, regularly updated apps can be the perfect vehicle to keep your target audience (whether customers, employees or investors) engaged for the life of your anniversary campaign. This continued exposure can help to build your credentials as an established and innovative brand, give you a prolonged opportunity to earn social shares, and afford multiple chances to inspire a purchase, start a conversation or even facilitate collaboration.
The Buyers Guide
When making important decisions, such as a car purchase, major home improvement, or technology purchases, customers do their research. This might be conducted over several days or even months. Invariably, customers don't engage with sales channels until they've almost made up their mind, so it's fundamental to be part of that research.
Thought leadership and educational content can be packaged into apps which deliver the insight that customers are looking for, whilst also positioning your brand as an authority on the topic. When customers are ready to buy, the apps can provide product information and a simple path to purchase.
Events
If you're running an exhibition, a conference, a product launch or even a promotional or sales event, an app can help you ensure that participants get all the information they need; registration, timings and travel options, floor plans, programme information, welcome videos and more. Pre-event, apps can be used to help sell tickets, encourage sharing and deliver content, even book meetings and even start conversations with chat functionality. Post event, your app can be repurposed to deliver follow-up material, gather feedback and focus on future events.
Magazines
Modern marketers create a steady stream of content to keep their brand at the top of their customers' minds, and magazine apps can be an effective means of unifying and presenting that content in a compelling way. Not only are magazine apps faster and cheaper to produce than their printed predecessors, but their production can even be automated, using existing content feeds. Regular, periodic, or even one-off magazine apps can give content a premium feel and engender loyalty among readers.
Native apps can incorporate rich media to enhance experiences, even allowing for offline consumption. Magazines are also adaptable to a variety of more niche roles, such as providing your top-tier customers with special content in the form of a VIP magazine, or delivering investor news and communications.
If we've inspired you to think about your own mobile apps, get in touch with the experts at Rakuten Aquafadas. Our powerful tools can help you build apps with no coding, and deploy native content on any platform.
For more information visit aquafadas.com to find out how some of the world's biggest brands are leveraging Rakuten Aquafadas technology to support their agile content strategies, control costs and move faster.
Want more like this?
Want more like this?
Insight delivered to your inbox
Keep up to date with our free email. Hand picked whitepapers and posts from our blog, as well as exclusive videos and webinar invitations keep our Users one step ahead.
By clicking 'SIGN UP', you agree to our Terms of Use and Privacy Policy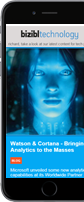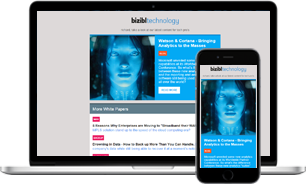 Other content you may be interested in
Want more like this?
Stay up to date with our content email
Want more like this?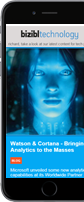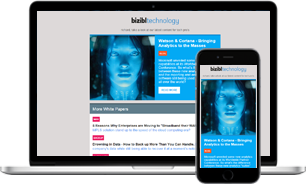 Want more like this?
Insight delivered to your inbox
Keep up to date with our free email. Hand picked whitepapers and posts from our blog, as well as exclusive videos and webinar invitations keep our Users one step ahead.
Bizibl Group Limited, Registered in England 09091156, 26 Bridge Road East, Welwyn Garden City, Hertfordshire, AL7 1HL