5 Ways Marketers are Driving Results with ChatGPT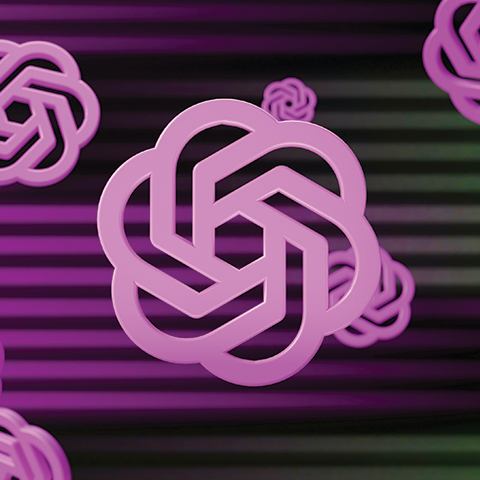 I recently read a heated discussion between content marketers on whether ChatGPT and other generative AI tools are ultimately going to replace many of the marketing roles we know of today. This was not the first discussion I had witnessed on the topic, nor will it be the last.
No one can truly say whether Generative AI will or won't replace human intelligence but what we do know is that marketers who learn how to utilize this tool to optimize, improve and speed up their work will gain a competitive edge and help drive results for their marketing initiatives.
If you're a little hesitant about how to start, here are a few simple ways to begin using generative AI tools like ChatGPT to help create content that's more engaging and more converting for a fraction of the cost and time.
1. Ad Copy:
Getting your ads noticed is getting increasingly harder with demand on attention at an all time high. Some stats show that Gen Z audiences have as little as 1 second attention span which means you have to work extra hard to capture your audience.
Prompting ChatGPT with specifics on what you're promoting and why users should buy it can help you create a number of alternative headlines and creative copy that will speak to your audience.
Here's a simple example:
Using a few simple parameters and ChatGPT generated 4 really good options in under 60 seconds:
2. Email Marketing:
Email campaigns steadily remain the number one way to get to your audience. This mid-funnel communication channel is a great way to get your product or service noticed. The secret to getting your email noticed is to remember what your goal is in every step of the user journey.
Step 1: Get your user to open the email
To achieve this goal your email needs to have an attention grabbing and actionable subject line.
I asked ChatGPT to create a subject line for an email follow up after we attended an Affiliate Marketing event based on a brief I received from the events team:
Step 2: Get your user to read the email content
Your user has actually opened the email – amazing!
But if the content is too long, boring or even just badly formatted you'll lose them faster than you can say Open Rate.
I asked ChatGPT for a post-event engaging email targeting affiliate marketers:
With some minor modifications, this is a good post event email.
Step 3: Get your user to click on the CTA
Your final and ultimate goal is to get users to take action and convert. To do this you need to make sure that: a) you actually have a call to action, and b) that it's relevant to your email.
I asked ChatGPT to give me a few alternatives for a call to action for the post event nurture email:
Chat came up with some great options and some really good ideas for follow up content we can create to keep our audience engaged!
3. Landing Pages:
For performance marketers the ultimate goal of a landing page is getting users to convert.
Many times we'll invest in amazing ads, quality traffic, creative copy and fancy design – but we'll forget to ensure our landing page is doing the one thing we want it to. Getting users to take action.
ChatGPT is a great tool to help customize existing landing pages for this goal and optimize them for conversions. You can also ask it to create several alternative landing pages from the same content to target different micro audiences.
In this example, I had the basic text and format for a landing page but wanted to optimize it for conversions:
See how it automatically knew how to convert the page format instructions and separate them from the actual landing page content?
I then asked it to customize the content for Affiliate Marketers:
It did a pretty good job adapting the text to suit the audience and I can easily create multiple personalized versions of the page for various audiences.
4. SEO:
Getting your SEO game on track is critical in any climate and now even more so. With paid media budgets getting even more focused, you need that organic edge to get your product or service top of mind and search results.
With ChatGPT it's almost criminally simple to optimize your content for organic search. Really the only heavy lifting you'll need to do is come up with a list of keywords that will get you the quality organic traffic you're looking for.
Here's an example of a request I put in for ChatGPT to optimize the intro to this blog post for SEO and specifically for two keywords: #conversions #digitalmarketing:
In less than a minute I had the intro optimized as requested:
5. Repurposing Content:
With the variety of marketing channels and outlets used for lead generation, reusing and recycling content is fundamental for any performance marketer. But many times the effort outweighs the potential benefits that we have yet to prove. Is it worth investing time and money creating that content just to see if it generates the leads we're looking for?
Oh if only there was a tool that could do it for us in under 5 minutes. Oh wait! There is.
ChatGPT is the ultimate content repurposing tool and can easily take any content and turn it into a potentially lead generating asset in no time.
Here's a simple example: I took the script we used for a webinar on Repurposing Social Ads for Native (see what I did there? ) and asked Chat to turn into a playbook:
I got a response back in no time with a basic outline for a playbook on the topic:
At this point we could use it as a quick one pager to download on the webinar recording page or from the post webinar email, or we could ask ChatGPT to make it longer and more detailed.
Mastering AI to Drive Marketing Results
These are just 5 simple examples of how performance marketers can gain a competitive edge using generative AI tools like ChatGPT to improve their content and conversions. Start with a simple request, then fine tune as you go along. The more you play with the tool, the easier it gets and the more attuned you'll be to how to prompt it to get the best and fastest results.
So from now on, in any campaign or marketing initiative, ask yourself how ChatGPT can help you improve, optimize and innovate – even the sky is no limit for what it can do to help you become a smarter marketer driving real business results.
Are you ready to join thousands of marketers successfully using AI to grow their brands? Get started today – consumers are waiting to discover you!
Want more like this?
Want more like this?
Insight delivered to your inbox
Keep up to date with our free email. Hand picked whitepapers and posts from our blog, as well as exclusive videos and webinar invitations keep our Users one step ahead.
By clicking 'SIGN UP', you agree to our Terms of Use and Privacy Policy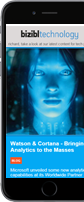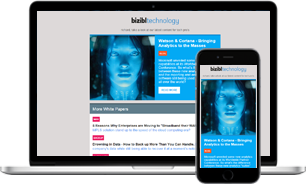 Other content you may be interested in
Want more like this?
Stay up to date with our content email
Want more like this?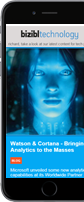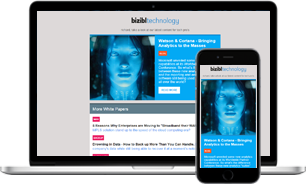 Want more like this?
Insight delivered to your inbox
Keep up to date with our free email. Hand picked whitepapers and posts from our blog, as well as exclusive videos and webinar invitations keep our Users one step ahead.
Bizibl Group Limited, Registered in England 09091156, 26 Bridge Road East, Welwyn Garden City, Hertfordshire, AL7 1HL