5 Insights From Your Customer Feedback That Will Prepare You for Recovery
Nobody knows exactly what a world after Covid-19 is going to look like. All we know for certain, is that things are going to change.
When it comes to what this means for businesses, it starts to look even more daunting. Shifts in consumer behaviour, fluctuating product demand, even changes to the relationships you have built with your customers - they're all going to have an impact on what the 'new normal' looks like.
These changes are coming fast, in fact, most are happening right now. It's time you react to what your consumer's want and expect, start using the insight that's at your fingertips to help you take the steps to recovery, and make sure your customer experience (CX) is ready and suited to this new post-Covid customer base.
1. Evolve alongside your customers – discover what's changed
Nearly half of global consumers say they won't return to shops for 'some time' or a 'long time' after lockdowns ease. This shift in mindset for shoppers means the landscape for many businesses is going to look very different, and you can't approach it as if the same pre-Covid rules apply.  
The simple fact is, your customers have changed, and you need to change with them. Whether the past few months have seen your sales drop or spike, it's time to go back to the drawing board and reevaluate who your customers really are and what they want from you as a brand.
Feefo's CEO, Matt West, believes that it's now more important than ever for businesses to start really listening to what their customers have to say.
"Without the means to keep an eye on the changes that are happening, you run the risk of losing touch with your customers. Companies who can get their hands on the right insight can use it to adapt their CX, better support their customers through this time, and make the changes they need to strengthen those relationships once this is all over."
Start looking at how you talk to your customers – from the tone of your website to your customer support team. Where are your customers engaging with you most? Have they turned to your social channels for answers, or are they leaving you more reviews than normal? People are going to be looking for reassurance that you can be trusted to deliver, so move away from the hard sell for a second and focus your communications on what you're doing to help and support your customers.
 At the same time, you need to understand how customer behaviour is changing.
What have you been doing during the pandemic that's gone down well with your customers? What is less successful than it was before lockdown? What trends can you see? Perhaps products that were popular before are no longer performing, or vice versa?
 Don't underestimate the power of your customer feedback to help you answer all of these questions. You might be thinking, now's not the time to bother customers by asking them to leave you a review or fill in a quick survey, especially with so much going on. In fact, now's the perfect opportunity to really start to listen and learn from what they have to say. What were once normal, everyday transactions now hold a lot more emotion, and your customers want to let you know how your business is making them feel or helping them through this tough time.
 Collecting feedback at every stage of the journey, even from people who don't make it all the way to the checkout, is going to tell you so much more about where your customers need more help, what changes you can where to improve the overall experience, and how you can start building stronger relationships with your customers that will stand the test of time.  
2. Give your customers the 'human' connection they need
These last few months haven't been easy on any of us, but it's not only our family and friends that we turn to for support when things get tough. People rely on businesses to be there for them just as much as the people in their lives. As companies begin to step away from their physical stores and move into a digital space, it's never been so important to make sure how you engage with people online  is just as meaningful and personal as it would be face-to-face. 57% of consumers say they would be loyal to a brand who successfully demonstrated their 'humanity', which is why we've seen so many big brands during Covid-19 move away from the jargon, drop their façade and embrace their more 'human' side.
If you want to start strengthening your customer relationships and, more crucially, look to build new ones that will help see you through the next few months, start focusing on building genuine connections with consumers. Whether it's a shift in your marketing, offering more flexibility on returns, refunds and cancellations, or simply earning the trust of your customers with proactive support; the decisions and sacrifices you take now will decide what these relationships look like when we come out the other side.
 "With millions of us being forced to shop online, and with more time on our hands to research alternatives, businesses need to learn how to adapt to connect with their customers on a more personal and emotional level. It's crucial that businesses make trust signals a natural part of the customer experience rather than a 'bolt on' at the end of the journey. Without incorporating connections such as feedback from likeminded people into the CX from the very get-go, brands risk losing customers to competitors that they feel stronger emotional connections with". 

Matt West, CEO at Feefo 
3. Keep true to your values
Living and dying by the values you stand for should always come naturally, but once you've established your brand and the everyday routine kicks in, it's easy to let that messaging slide.
This time of upheaval has brought with it a much bigger sense of responsibility, wellbeing and community, as we all take a step back and remember what really matters to us as individuals. More than 1 in 5 of UK consumers admit to convincing other people to stop using brands who have not acted appropriately during the pandemic; and it's becoming more apparent that people are starting to place their trust in brands that are seen to be "doing the right thing". Shoppers are increasingly starting to lead with their moral compass as they turn towards businesses that have strong values and conviction when it comes to going above and beyond business as usual.
It's crucial to get the word out there and communicate everything you are doing to help deal with the current situation. Whether it's supporting your local community, donating to worthy causes, or limiting the workload to maintain a safe working environment, consumers want to know that you care as much as they do. But the conversation shouldn't stop as soon as we're out the other side of this pandemic. Keep asking your customers for feedback about what's important to them and how they think your brand values should evolve.  
Are they willing to pay a little more for more eco-friendly packaging, perhaps? Would they rather have a next-day delivery option, or wait a couple days longer with the knowledge that there fewer delivery vans on the roads? Collecting this feedback will help to strengthen your relationships, let your customers know that their opinions matter, and allow a new stream of ethically aware consumers to discover your brand.
4. Don't forget about your staff's wellbeing
It's never been so important that you take care of your staff and seek to understand how they're feeling and what you can do to support them. With the office being replaced with working from home, key workers putting their lives on the line every day and the ever looming possibility of furlough hanging over their heads, you've probably never needed to be quite so aware of your staff's wellbeing than you are right now.
It also turns out, that how you treat your staff is just as important to your customers. 53% of consumers feel that brands need to do everything they can to protect their employees even if it meant suffering financial losses, and 89% want to hear about how they're doing just that.
First and foremost it's about keeping your employees healthy, happy and motivated – but looking after your workforce has added benefits for the business as a whole. Your customer experience can only improve the more you understand and listen to your team.
Keep tabs on how your staff are feeling by sending round regular employee engagement surveys. What do they need from you to work more effectively? What issues do they see arise time and time again? This won't just help you to keep an eye on their mental wellbeing, it also shines a light on any areas of your business that need a helping hand.
As well as employee feedback, make sure you're using your customer reviews to keep staff morale high. "Businesses should never underestimate the effect that positive customer feedback can have on staff morale, especially when people are working hard, potentially in reduced teams", says Matt West. "Sharing uplifting feedback and praise from happy customers who have been positively impacted by the hard work of one or many of your team members can do wonders for job satisfaction and wellbeing".
5. Get on the front foot
This is unknown territory for all of us. You can either wait around and see what happens next, or you can get on the offensive and take pro-active steps to create a comprehensive recovery plan that puts you pole position to take advantage of what's around the corner.
This disruption has forced us to step away, both physically and mentally, from our day-to-day routines, and given us an opportunity that doesn't come around too often – to take a deep breath and have a good look at every part of our businesses. There's every chance that this will have been the toughest period your business and your customers have faced, and how you've handled it will no doubt have shed light on both the good and the bad of your business. Use this time to take stock of everything from how you work, to who you employ, to what you stand for as a brand, and most importantly how your customers feel.
This has shown how much customers and the landscape can change overnight, and many of us have learned the hard way the greater need to be more flexible in the ways we operate. Hopefully, your eyes have been opened to exactly what you need to be focused on moving forward – how your customers are feeling, what's important to them, and what your staff need to be better supported and more effective in their roles. Use this insight now, but never stop asking for more. Make collecting feedback part of your day to day, and ensure that it's used across every part of your business as you evolve in this post-Covid world.
If you'd like to find out more about how to implement customer feedback as part of your recovery strategy, get in touch with Feefo.
Want more like this?
Want more like this?
Insight delivered to your inbox
Keep up to date with our free email. Hand picked whitepapers and posts from our blog, as well as exclusive videos and webinar invitations keep our Users one step ahead.
By clicking 'SIGN UP', you agree to our Terms of Use and Privacy Policy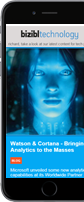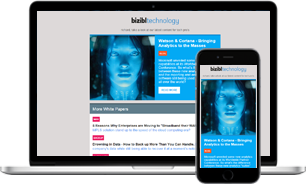 Other content you may be interested in
Want more like this?
Stay up to date with our content email
Want more like this?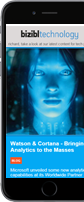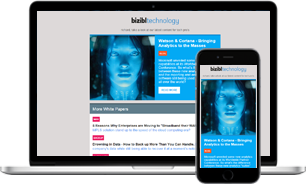 Want more like this?
Insight delivered to your inbox
Keep up to date with our free email. Hand picked whitepapers and posts from our blog, as well as exclusive videos and webinar invitations keep our Users one step ahead.
Bizibl Group Limited, Registered in England 09091156, 26 Bridge Road East, Welwyn Garden City, Hertfordshire, AL7 1HL