1. Consumers can order takeaway with their voice
With the introduction of Amazon's Echo platform in 2014, natural language processing took a step into consumer's homes with the Alexa assistant. Alexa skills are [Amazon and 3rd party developed] voice experiences that enhance the capabilities of any Alexa-enabled device. They have allowed brands and retailers to tap into the AI market by offering services to users through the Echo Platform. JustEat's skill gives customers the option to place orders, re-order favourite meals or even track deliveries using voice commands.
2. Airbnb helps hosts achieve higher prices
Ever since Airbnb began using AI to pair its hosts and guests back in 2014, it has continued to offer more personalised experiences. In recent months, it has been using unsupervised AI training to determine how best to display listings to particular users, taking into account everything from location and price, to local hotel availability. Airbnb customers have a personal travel agent working for them without even knowing it, whilst hosts get better occupancy rates and possibly even better prices.
3. Shopping lists and Groceries apps
Like Amazon Echo, UK supermarket giant Tesco allows Google Home users to add items to their baskets with voice commands. It might seem like this is a simple "smart assistant" function, removing the need for paper lists or for consumers to remember seemingly innocuous items but the benefits for marketers are significant.
In Tesco's case, not only does this make it much more likely that the final purchase will be made using their groceries service, but it also gives them even more influence on customers. In physical stores, for years it's been touted that buyers make the majority of their purchasing decisions at the shelf edge - which is why brands invest millions in packaging and point of sale promotion. If, using smart devices, Tesco or Amazon can control the environment where a consumer is evaluating their list and deciding what brand to buy, they'll have captured the digital "shelf edge".
4. Book a table on chat
Chatbots have been around for a while, but until recently they lacked the human-like touch, mostly due to their inability to learn from their mistakes and inflexibility. Facebook took this to the next level by integrating chatbots into their Messenger platform, giving brands a scalable platform on which they could build chatbots. Machine learning has given them the ability to interpret interactions and understand success. Pizza Express' Messenger bot lets customers book a table or connect with a human in customer services if the bot can't help.
5. Personalised health & fitness advice from a phone
The health and fitness industry is growing fast - healthy eating and exercise have become a way of life for many. Under Armour's app, Record uses IBM Watson AI, to offer personalised recommendations for nutrition and to dispense training advice.
Conclusion
AI will continue to change the world, so marketers need to pay attention on two fronts: Firstly, AI is changing the way that customers interact with brands - chatbots and smart speakers are just the start - we're heading for pervasive, omnipresent AI, with new opportunities and challenges for marketers. Secondly, AI will give marketers more powerful technology with which to execute their strategies - business systems. Customer expectation will continue to grow, so the need for marketers to crunch more data and achieve continuous improvement will grow at the same time. Now is the time for marketers to start taking AI seriously.
Want more like this?
Want more like this?
Insight delivered to your inbox weekly.
Keep up to date with our free email. Hand picked whitepapers and posts from our blog, as well as exclusive videos and webinar invitations keep our subscribers one step ahead.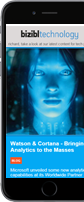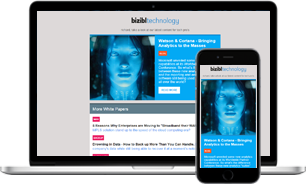 Want more like this?
Stay up to date with our weekly email