Step 1. Mass Data Collection
True Predictive Marketing requires ALL (or as much as possible) of the available data about UK (or global) businesses, at both account and contact level. This data needs collecting from hundreds of internal and external sources and indexed on an ongoing basis, before combining for modelling.
Step 2. Predictive Modelling
The next step requires data to be pre-processed, normalised and modelled using a variety of statistical techniques, depending on the outcome being modelled. These models then need to be evaluated and continuously monitored over, typically 100's of them.
Step 3. Prescriptive / Actionable Insights
Now thousands of scores and propensities need to be translated into insights that the business can take action upon. This usually involves the calculation of further metrics like Customer Lifetime Value and additional modelling steps to produce actionable recommendations.
Step 4. Access / Delivery of Actionable Insights
All this insight is useless, without a mechanism to deliver to the business and to take action at the relevant points in the customer lifecycle. This usually involves a front end tool for exploring the results as well as integration with other systems like CRM for sales guidance or Marketing Automation for automated campaign actions.
Organisations no longer need to build these solutions in-house or using expensive consultancies. There is a new market of B2B Predictive SaaS Platform vendors emerging – with BrightTarget leading the way in the EU.
It is no surprise that 89% of B2B Marketers now have Predictive on their roadmap (according to Forester). We are seeing first-hand why Predictive is such a hot topic, with the financial gains being made by those who are leading the pack. Exciting times lie ahead.
Want more like this?
Want more like this?
Insight delivered to your inbox weekly.
Keep up to date with our free email. Hand picked whitepapers and posts from our blog, as well as exclusive videos and webinar invitations keep our subscribers one step ahead.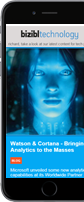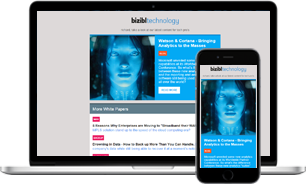 Want more like this?
Stay up to date with our weekly email