Stay ahead with a selfservice strategy
Good speech services need a well-designed voice user interface (VUI) if they are to satisfy the needs and demands of their callers. This requires a complete change in the approach and methodology used to design speech self-services. There is simply no benefit to using expensive pre-recorded celebrity voice talent, just to recreate the old touch-tone menus, self-service needs to be dynamic, customer centric, highly configurable and have the flexibility to change as specific market conditions demand. Before embarking on a self-service strategy an organisation should consider whether their current services truly deliver what they and their customers require. Download now for a comprehensive list of the advantages and concerns of a speech self-service strategy.
Get the download

Below is an excerpt of "Stay ahead with a selfservice strategy". To get your free download, and unlimited access to the whole of bizibl.com, simply log in or join free.
Introduction
The world is full of telephone communications that use IVR (Interactive Voice Response), most frequently encountered in call centers. Many of these services have been around for a long time and are showing their age. At the same time, customer retention has never been tougher than in today's competitive and real-time markets. IVR services are the cornerstone of automated telephony but most systems run on old and proprietary infrastructure and the services have largely been hand-built over time at great expense. They are not easy to change and due to their complexity will not mirror other customer touch-points like a corporate website. Yet despite the promise and growth of web self-service channels, the telephone still remains the dominant method of business communication.
Organisations have increasingly moved call centre operations offshore to enable cheaper labour costs for reducing operating costs and handling higher call volumes, despite evidence of a decrease in customer satisfaction and corresponding increase in customer churn. Simultaneously, service providers have been forced to reduce operation costs as competition and deregulation have eroded margins on traditional voice and data transactions, and customers increasingly expect many basic services to be provided free of charge or at low cost. These factors are increasing the need for companies to automate and improve business transactions while maximizing use of existing telephony, web and CRM systems.
By incrementally automating existing agent-based transactions through self-service speech applications, enterprises can see a dramatic return on investment, while enriching their return on relationship with their customers. The task can be daunting, but with careful planning and the right partnerships, the benefits can far outweigh any pains in the form of increased customer satisfaction and retention, reduction in cost to serve and increased revenues.
Good speech services need a well-designed voice user interface (VUI) if they are to satisfy the needs and demands of their callers. This requires a complete change in the approach and methodology used to design speech self-services. There is simply no benefit to using expensive pre-recorded celebrity voice talent, just to recreate the old touch-tone menus, self-service needs to be dynamic, customer centric, highly configurable and have the flexibility to change as specific market conditions demand.
When to review the strategy
Before embarking on a self-service strategy an organisation should consider whether their current services truly deliver what they and their customers require, and if the services are delivering the maximum return on investment and on relationship.
The customer consideration:
How do customers want to communicate and interact with the business? Are they becoming intolerant of long touch-tone (DTMF or dual-tone multi-frequency) systems and waiting in queues? Do they want to speak with an agent every time they call or would they prefer to interact with a system that efficiently delivers what they need?
The company consideration:
Do current systems increase the efficiency of service delivery? Is the current speech strategy delivering and exceeding on customer expectations? Is the company brand image being communicated effectively? Is the call centre investment delivering a good enough return, or could the right self-service strategy enhance productivity and resolve more caller issues? How old is the current IVR system and does it need to be replaced/enhanced?
Concerns around introducing a self-service strategy
Introducing self-service is not a strategy to be taken lightly. There are a number of considerations to weigh up and although the benefits are great for the right organisations, those organisations do need to be ready for the challenge.
a) Losing the personal touch?
There may be concerns that a caller would see an automated system as impersonal and thus damage the relationship between customer and provider. In fact a well-designed interface can deliver personalised information efficiently and quickly, and actually enhance the customer experience and satisfaction. It is important to understand that self-service will not replace the live agent interaction completely. It is an alternative option for the caller, which offers them more choice and flexibility, while freeing up agents' time to deal with the more challenging enquiries coming into the call centre.
b) Technology infrastructure up to scratch?
Speech self-service has been around for years but in the last five to six years it has been steadily adopted by organisations and is progressing even further up the evolution curve. For example, early adopters were not satisfied with the standard of speech recognition software, but the quality has now substantially improved and more and more languages are being introduced. It's important to remember that a good self-service strategy can give an organisation a competitive edge by reducing call lengths and given the caller control of their interactions, they are also far more natural to use than DTMF based systems.
c) How long is the period of payback?
There is no getting away from the fact that a substantial investment will need to be set aside for a worthwhile self-service strategy. Depending on what an organisation already has in place in terms of their telephony and data infrastructure, the costs could be large. In order to understand the exact payback period a detailed business case would need to be carried out, but in the majority of cases payback is surprisingly fast – within six to nine months.
Should outright purchase not be an option for an organisation, there are pay-as-you-go models where a hosted system is employed, which would spread costs over a longer time period and eliminate the requirement for investment in technology and the ongoing maintenance and support costs. This enables the organisations to concentrate on identifying the right business applications.
d) How long will the investment generate return?
This is affected by the way in which the applications are developed and provisioned. Many applications tie the organisation in to particular technologies and platforms, leaving them little flexibility for the future. Should hardware need to be replaced or, as a result of a merger or acquisition, different IVR platforms come onto the IT inventory, this could affect an application's lifespan and therefore reduce the length of time it can generate return. Insisting on portable applications, which require little or no additional development when transferred to a different platform, could save a business substantial future expenditure. In addition, the ability to easily and quickly edit speech applications can also affect the return it makes. If for any minor change a consultant is required, this pushes up the cost and reduces the return. A dynamic and configurable application will not only provide more value for money, but also extend the life of the application and give a business a competitive edge.
e) Are automated applications right for every organisation?
Not every organisation would benefit from a self-service strategy and not all over-the-phone interactions are suitable for self-service applications. In organisations where call centre staff are dealing with repetitive, mundane calls such as balance enquiries, bill payment, booking confirmations, meter readings among many others, self-service will demonstrate real savings and increased customer satisfaction.
Speech self-service cannot deal with complex ambiguous enquiries such as those that a helpdesk would receive, but enquiries where set parameters and processes are established would be worth considering. The simplest approach to identify the right applications is to ask why are my customers calling? It sounds simple because it is, but this is the basic question that needs answering. Armed with this and the number of calls the call centre takes, a business can start to justify their selection of target applications.
g) How does self-service affect call centre staff?
From a team leader and human resources perspective it may be seen that self-service replaces the call centre agent. Depending on the numbers of agents and enquiries, there may be a need for a reduction in the number of staff, however, it can also be the case that the system frees up agent time so that they may deal with more complex enquiries. At the same time the caller making an enquiry through the self-service system does not have to wait and the number of resolved calls increases, thus improving the efficiency of the call centre.
The advantages of a speech self-service strategy
There are many advantages to introducing a self-service strategy:
a) Differentiation of the brand
With many callers dialling through to an offshore call centre or a touch-tone system with frustrating, unmanageable menus, an organisation can differentiate their brand by providing an efficient self-service option.
b) Increased customer satisfaction
Offering callers self-service that is well designed with the callers' requirements in mind will give the customer more satisfaction than waiting in a call queue or possibly interacting with yet another offshore call operator. Depending on the self-service application, the caller can also be served in their native language.
c) Increased employee satisfaction
With the number of mundane and repetitive calls coming to the agents reduced, their job satisfaction increases as they are faced with the more interesting and challenging enquiries than an automated system could not deal with. And the link between employee satisfaction and customer satisfaction has been well documented.
d) Reduced costs
With the increased efficiency that a self-service system offers, savings can be made in telecommunications costs as calls are dealt with quickly, and staff costs, as there may be a requirement for fewer agents.
e) Consistency in service 24/7
With speech-self service callers will experience a consistently good service with each and every call, in fact it gets better over time. And as it's effectively a computer with state-of-the-art-software, extending business hours to twenty-four hours a day seven days a week, including public holidays is possible.
f) Natural interface
Speech self-service is the most powerful and natural interface in which to communicate. Callers are not limited by the twelve buttons on their telephone keypad – the only limitation is the imagination.
Next steps
Planning is a crucial part of a self-service strategy and there are five stages to plan for. Organisations will be at different stages of the journey to their ultimate speech self-service solution, but each stage is a project in itself and will need careful thought and consideration.
Stage One: Migration Stage one:
Identifying the needs Not all call types should be automated and at this stage organisations that are seeking a speech self-service solution need to understand which call types could be appropriately automated and what the associated benefits might be.
Stage two: Migration
The second stage is one of hardware and software consideration for organisations that want to migrate from legacy platforms to next-generation speech.
Stage three: Scoping the solution
Once an organisation has decided to go ahead with speech they will require a deeper understanding of what applications and infrastructure are needed.
Stage four: Moving ahead with speech
At this stage the organisation is ready to start designing, implementing and deploying their solution.
Stage five: Target continuous improvement
No plan or project is worthwhile without continuous improvement and monitoring. Once a live speech solution is in place it is important to regularly verify that it is still meeting business and caller requirements.
Summary
A well-planned and designed self-service strategy can enable an organisation to stay ahead of competitors, increase customer and agent satisfaction, while reducing costs – all within a short period of time of its implementation. An organisation should be aware of vendor lock-in at any level including hardware, software and professional services, so that investments are protected now and in the future. And when investing in self-service applications it is important to ensure that it is fully configurable in order to tailor services to the callers' and business' requirements.
Want more like this?
Want more like this?
Insight delivered to your inbox
Keep up to date with our free email. Hand picked whitepapers and posts from our blog, as well as exclusive videos and webinar invitations keep our Users one step ahead.
By clicking 'SIGN UP', you agree to our Terms of Use and Privacy Policy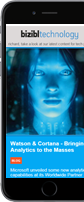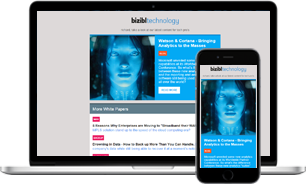 Want more like this?
Stay up to date with our content email