Why Accountants Shouldn't Fear The Cloud
This blog post explores the reasons why accountants are currently afraid of the cloud, and illustrates the benefits of software for accountants and the disadvantages of not moving to cloud software. 
Reasons why accountants currently fear the cloud:
Many accountants fear cloud based software due to security reasons. There is a fear created when the user is aware that their files are being handled by someone else. For example, if the user is sending bank statements to a company, they are sending private and confidential information. The user may feel that it is easier to take on the burden of processing the data from the statements themselves. However it is up to the company that is processing the files to provide reassurance to the consumer and to take responsibility for the files that are being handled. As cloud based applications are becoming more and more popular, software companies need to be able to provide safe and secure services just to be able to compete.
Another fear is that the user may worry that there is a lack of customer support when the software is cloud based. However, moving applications to the cloud allows companies to also move their support to the cloud using 24/7 chat support, or support via online videos and email. Automating these tasks actually makes it easier for users to get the answer they need, than it would be if they had to call a company directly.
Benefits of software for accountants:
Software allows accountants to keep all their documents in one place. This means that less files get lost and more information can be generated from existing files. Software also makes it much easier to maintain customer relationships as data can be kept up to date. Using paper files means that customer information gets put away in a drawer and reviewed only when necessary. Software allows users to monitor their consumer activity effectively. Knowing more about customers means you can figure out what their needs are, in turn offering them more solutions.
Benefits of the cloud:
Moving to cloud based software means data is always accessible. Users can log in using any computer in any part of the world. Valuable information is easy to retrieve and transfer to other users. Cloud based applications allow for collaborative work. This means that any member can login and view files, work on them, update customer information and many more activities, all while another member of staff is working on the same system. This has added value for firms as a great way for firms to improve company communication and transparency.
Another huge benefit to using the cloud hosting system is that users can generate lots of data and information without using up the storage on their own desktop computers or laptops. This prevents the user's computer from running out of storage space, offering computers a longer lifespan. Cloud based software also makes it easier to upgrade and purchase new credits or licenses. It also eliminates the need to maintain the software, as developers can consistently work on maintaining the overall platform. Software companies are able to expand quicker and this means they are constantly working on improving their services.
Disadvantage of not moving to cloud software::
The main disadvantage to not moving to cloud based applications is that you can almost guarantee that your competitor has already moved to a cloud based solution. If not, they are considering it. If you cannot keep up with technology trends due to fear or aversion, you can fall behind your competitors. This means you can lose clients and in turn revenue. The software industry is ever growing and it is important that accountants embrace new processes and applications in order to remain competitive.
Conclusion
Cloud software is not asking you to change the way you carry out your business. Neither is it trying to eliminate the role of staff members. What cloud based software will achieve, is the ability to afford firms fast and efficient, secure data for their company and their clients which in turn lowers operational costs and improves business dramatically. It is the one of the most logical and beneficial decisions you can make for your business.
Want more like this?
Want more like this?
Insight delivered to your inbox
Keep up to date with our free email. Hand picked whitepapers and posts from our blog, as well as exclusive videos and webinar invitations keep our Users one step ahead.
By clicking 'SIGN UP', you agree to our Terms of Use and Privacy Policy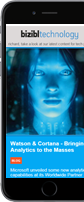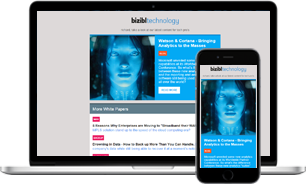 Want more like this?
Stay up to date with our content email