Reducing Customer Acquisition Cost with Data: How to Maintain a Profitable eCommerce Business
In 2017, retail e-commerce sales had their moment on the global stage: They exceeded $2 trillion - a nearly 25% increase from the year before.
Mobile, too, played a key role, as m-commerce accounted for almost 60% of all digital sales. Clearly, there is a trend underway, and quality marketing data can help you leverage it.
It is easy to attract your first customers. Why? How much does it cost to acquire them, and what is their value - as well as the value of every subsequent customer - to your brand? These are the questions we look at and answer in this white paper. Our focus is especially on the customer acquisition cost (CAC), how you come to it, and why it is so important.
After all, data-driven e-commerce is not just about Google Analytics (as much as we all love it). It is about applying a number of different metrics - from website traffic and conversion, to social media, email and search. Purchase reviews, too, if you will.
You need to be on top of your often big and diverse data, coming up with new assumptions to test on a regular basis. Monitor, test, evaluate. Then repeat.
Data is strong when all data is coming together. The times when visualising a single, isolated channel was enough are over. Connecting to all data sources sounds easy - but the devil lies in the detail. API implementations become challenging and it is the job of experts to get every relevant detail from the source you need.
At the end of the day, e-commerce is more than just selling your products online and keeping track of your sales. It's about leveraging large amounts of data coming to you from a number of different sources.
It can be complex and messy, sometimes even painful. Yet, once you decide to master your data, you will be rewarded with deep, meaningful insights and happy long-term customers that get the most out of your brand. We know it's worth it.
Download this Adverity paper to find out what we have learned from our ecommerce clients.
Get the download

Below is an excerpt of "Reducing Customer Acquisition Cost with Data: How to Maintain a Profitable eCommerce Business". To get your free download, and unlimited access to the whole of bizibl.com, simply log in or join free.
Want more like this?
Want more like this?
Insight delivered to your inbox
Keep up to date with our free email. Hand picked whitepapers and posts from our blog, as well as exclusive videos and webinar invitations keep our Users one step ahead.
By clicking 'SIGN UP', you agree to our Terms of Use and Privacy Policy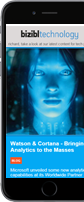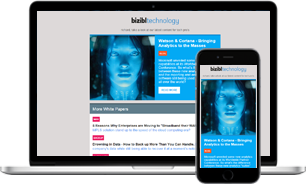 Want more like this?
Stay up to date with our content email