Path to eCommerce Success: Claim Your Share of the Global Market
How can you better understand what your shoppers want? How do you deliver relevant content to them at the right time, personalised for their channels and devices? If you can master this, then you're well on the road to truly engaging your audiences. You'll be able to attract and retain new customers and build brand loyalty with existing clients, all of which leads to concrete sales. Download this whitepaper today to learn how to deliver a global customer experience that sets you apart.
Get the download

Below is an excerpt of "Path to eCommerce Success: Claim Your Share of the Global Market". To get your free download, and unlimited access to the whole of bizibl.com, simply log in or join free.
How can you better understand what your shoppers want?
How do you deliver relevant content to them at the right time, personalized for their channels and devices – in the language they speak?
If you can master this, then you're well on the road to truly engaging your global audiences. You'll be able to attract and retain new customers and build brand loyalty with existing clients, all of which leads to concrete sales.
Global eCommerce trends
Your success hinges upon your ability to deliver a meaningful customer experience that gets to the heart of your customers' needs and desires, whoever and wherever they are.
Global eCommerce is growing at 19.4%
By the end of 2014, it's expected to generate over US $1 trillion
Shopping is a global affair…carried out locally
Today, there are over two billion people online.
Fewer than 45% are English speakers and the majority of new internet users speak a language other than English.
Add to the mix the social web and you start to see tremendous changes in how shoppers interact with retailers and each other.
Consumers expect an instant connection to companies and communities in their preferred language, across more channels than ever before.
Why should you care?
If a buyer can't read your content or customer reviews, they will probably switch to your competitors and be far less likely to buy from you. In fact, 81% of users will not return to a website if they've had a bad experience.
Are you speaking your customer's language at every stage of the buying journey?
Can you deliver an engaging customer experience and help customers access the information they need at different points in the buying cycle?
Could you be driving customer conversion while increasing your global revenue?
You can't unless you're communicating in local language across all the touchpoints your prospective customers will be interacting with in their buying journey. That includes your web content, product descriptions, reviews, blogs, forums and even live chat.
9 key content areas you should localize
Web content and online product catalogs
SEO
Blogs and social content
Email and nurture campaigns
After-sales support
Live Chat
Online user reviews
Forums
Supporting content
1 Web content and online product catalogs
Consumers need the right level of information about your company and products in the language they speak to make an informed purchase decision. Ensure a seamless experience for global customers and drive acquisition by translating product descriptions into your customers' preferred language.
2 SEO
Your customers are searching for your products and services in many different languages. Boost your search engine rankings globally by identifying the correct localized keywords (which may not be direct translations) and incorporate them into your translated online content. Do this for your metadata and tags too and make sure that your site is optimized for local search engines.
3 Blogs and social content
Take advantage of the buzz on social media around your products and brand to promote further awareness. Turn online communities into brand ambassadors. Not only will you be speaking your customers' language, you'll be able to analyze what they're saying about you online, so you can get a better insight into their buying motivations and preferences as they differ by region. It will also help boost your SEO.
4 Email and nurture campaigns
Your email campaigns are a key component of your marketing strategy. To drive conversion and keep customers returning, you have to speak their language. That means getting the content, terminology and tonality just right.
5 After-sales support
74% of consumers are more likely to purchase from the same brand again if the after-sales care is in their language, according to a recent Common Sense Advisory survey. Ensure your customers feel supported with your brand.
6 Live chat
The online live chat support feature is a powerful tool that can bolster customer acquisition and ongoing affinity with your brand. Offering live chat as a service for customers across different languages can directly drive up sales while it makes better use of existing customer support resources.
7 Online user reviews
Online product reviews sway purchasing decisions more than ever. Extend the reach of your reviews, support new markets and encourage wider online communities by translating reviews into multiple languages.
8 Forums
Online discussion communities aren't anything new, but being able to exchange ideas, answers and advice across language barriers certainly is. Translate your forum content to foster active customer communities that can self-solve problems, freeing up your helpdesk. You can also use this data in our social intelligence solutions to understand key themes, segments and issues.
9 Supporting content
Show that you operate a truly global business by ensuring that your corporate information, such as legal notices, order and product support and company information is translated into your customer's language. You'll be strengthening your global brand and meeting their expectations as well as your legal requirements.
Local language communication in action: Boosting eCommerce returns
Leading eCommerce companies around the world are reaping the benefits of tailoring their content to the language of their customers.
User reviews
TripAdvisor, the industry-leading travel community website, offers hotel, restaurant and attraction reviews in 30 countries in13 different languages. With more than 75 million reviews and opinions, human translation became costly and time consuming. Using a hybrid approach that combines machine and human translation, TripAdvisor was able to decrease its bounce rate, increase page views and time on site as well as encourage native language contributions. Not only that, it helped boost its search engine rankings.
Online product catalogs and web content
Würth, a world-leading supplier of assembly tools, electrical supplies and automotive chemicals, uses human translation services to support the expansion of its eCommerce business into new markets. The web content of its online store is translated into 60 languages, ensuring its three million eCommerce customers receive consistent, high-quality, localized content as well as an exceptional customer experience.
Real-time chat
Online retailers are increasingly turning to integrated translation solutions to support live chat, allowing them to read and respond to requests in the customer's language, even without native-speaking support teams. Symantec uses machine translation to provide multilingual 24-hour customer support via live chat to its Spanish speaking customers and consistently maintains a high Net Promoter Score.
SEO and search experience optimization
During a project for Cheapflights.co.uk, our SEO research uncovered interesting insights on translation revealing quick wins forthe discount flight wholesaler. Cheapflights.co.uk had simply been translating its SEO keywords and applying those direct translations to language search engines. 'Cheap flights', clearly a target phrase for them, precisely translates to 'voli economici' in Italian. Yet the hybrid English/ Italian phrase 'voli low cost' returned eight times as many search hits.
Global community creation
A leading semiconductor company running a cloud-based integrated translation solution opted to use machine translation for all its forum content, enabling global conversations about its products across languages and regions. Users were able to exchange ideas, solutions and best practices. The company now uses machine translation in all the 40 countries it operates in.
How to speak your customer's language
With so many compelling reasons to speak your customers´ language, how could you be easily providing even more content in more languages If you're like many other eCommerce companies, you're probably not entirely sure of the best place to start . . .
First, you must understand the translation options available:
Human translation - Specialized human translation services for translating web, marketing, product and other content in multiple languages.
Hybrid of human and machine translation - Combines machine translation with human post editing for high-quality output at a lower cost and a reduced turnaround time when compared to human translation alone.
Machine translation - Uses automated translation technology to translate copy from one language to another.
Next, match the appropriate translation method to each of your content types:
Human translation - Select this option for content types that require high-quality, nuanced human translations such as advertising, marketing content and blog posts.
Hybrid of human and machine translation - Best suited for high-volume content types that require quality translations such as supporting content, product descriptions and product manuals/documentation.
Machine translation - Chose machine translation for very highvolume, user-generated content types that require real or near-time translation such as user reviews, live chat and forums.
Get the most cost-effective option for the quality you need. Remember: not all content is created equal. For example, user reviews do not need the same high-quality translation as highly-nuanced advertising copy.
How to speak your customers' language
With the correct localization strategy combined with the ability to kick off translations directly from within your key business systems, such as your content management systems, campaign management and instant chat amongst others, you gain easy access to the right type of translation for each type of online content. In turn, you can stretch your translation budget further, translate more content and reach more potential customers.
Find the best language solution and partner for multilingual content
eCommerce companies that are able to provide a superior customer experience across geographies will reach and maintain a loyal customer base across international markets and channels. With quality local language customer interactions, you'll be opening the door to new competitive advantages, and choosing the best language partner is key to your journey. Ask yourself the following questions ...
Do you have access to the entire range of translation options available? Choose a translation solution provider that can offer integrated access to the entire range of human and machine translation, combined with state-of-the-art translation technology on a single platform. Your provider should offer you advice on the best translation type for each of your content types and allow the user to specify which types of content are best suited for each translation type.
Are your unique needs as an eCommerce company addressed? Select a solution from a provider with a track record in high-quality human translations and versatile translation technologies that uniquely serve the requirements of eCommerce companies like yours. These language solutions should be tailored for eCommerce and harness best practices for translating content. Continuous investment in both machine and human translation capabilities is vital and will ensure increased language coverage, higher levels of quality and lower costs.
Can you directly access your translation solution from within your business applications? The ability to quickly and easily translate information from within business applications is a key differentiator. Choose a provider that understands the key role language plays in the entire global online customer experience. Get seamless integration between your various business applications and language solutions.
Does your solution help you to centrally manage your online multilingual assets? Make sure the solution integrates with your content management system so you can seamlessly manage translation processes across all languages. Look for support with translation management workflow, translation memory management and terminology management.
Can you easily boost your online search rankings across languages? Find out if your solution provider can help you identify the correct keywords to be used in each geography based on search engine popularity and ranking. And then, can they incorporate them into the translated web copy, metadata and tags to increase organic SEO rankings in local search engines?
Does your language solution help enforce your brand consistency? Once you start communicating in multiple languages, you'll encounter extensive layers of complexity. You'll often find a variety of possible translations in every language. Look for a solution that identifies the correct key terms in all languages and applies it consistently during the localization process to anchor a uniform brand.
Does your solution empower you to improve your content relevancy? Verify that your language solution provider can enable you to measure the impact of your content in local markets and benchmark against the competition. That way you can understand what drives engagement, connection and success in your target market, and adapt your content accordingly.
Claim your share of the global market today
Are you ready to take the first step toward speaking your customers' language at every step of the buying process? Deliver a global customer experience that sets you apart. Today you can translate more content than ever before. There are various ways to do this – you can implement a language platform in the cloud with a wide range of technology and human translation options, including high quality machine translation for large volume real-time translations, or directly access specialized human translations through integration with business applications. Or you may prefer to outsource your entire language requirements and partner with an experienced language services provider. You may also choose to setup an in-house translation team and opt to invest in language technology to manage the localization process.
Want more like this?
Want more like this?
Insight delivered to your inbox
Keep up to date with our free email. Hand picked whitepapers and posts from our blog, as well as exclusive videos and webinar invitations keep our Users one step ahead.
By clicking 'SIGN UP', you agree to our Terms of Use and Privacy Policy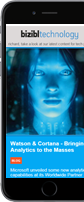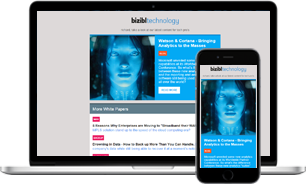 Want more like this?
Stay up to date with our content email