A Rapid Guide to Marketplace Selling
This article provides an introduction for brands looking to activate marketplace channels, or a sense-check for those already doing so. In it, we'll discuss some of the opportunities for brands, key platforms, and the technology sellers need to scale their marketplace operation.
What is Marketplace Selling?
In the simplest terms, marketplace or platform selling is the act of listing your products for sale on eCommerce operators' storefronts - usually ecommerce websites and apps.
Top Tip
There's no clear-cut definition of what exactly the difference between a marketplace and a platform is - both provide a retail experience for customers, but the generally accepted rule is; If they handle the payment, they're a marketplace, if they hand off to a brand to process the final transaction, they're a platform.
Buyers know (and hopefully trust) the marketplaces they use, so they're an ideal environment for brands to reach new audiences, and for consumers to discover your products.
Thereafter, depending on the marketplace, there are a variety of operating models, which dictate who actually facilitates the transaction, who holds the stock (and how that warehousing is paid for), who handles the logistics, and who delivers the customer service.
Who's It For and What are the Benefits?
Marketplaces and platforms, which include retail behemoths from Amazon and eBay, to Zalando, or very.co.uk, and hundreds more, represent a significant portion of global eCommerce sales. As such, for new or established brands, marketplace selling is a fundamental part of modern business.
Happily, the on-demand, scalable nature of marketplace selling, combined with its relatively low cost of entry, makes it a low-risk proposition for most sellers. The key benefits are undoubtedly reach and scalability.
Reach
Probably the most compelling argument for brands to engage with marketplaces and platforms is access to their audiences. Larger platforms have millions of shoppers, and smaller ones often do an excellent job of appealing to valuable, niche audiences, producing engaged and loyal customers.
Platform Marketing
Many marketplaces and platforms offer marketing services for sellers, including targeted advertising, data-based insights, content creation, and more. For sellers, on-platform ad campaigns can improve discoverability and drive sales, often showing impressive ROAS.
In fact, specialised marketplaces represent a significantly underappreciated opportunity for many brands. As an example, fashion-focused retailers such as Zalando can present [fashion] products alongside other leading brands, helping expose your brand to new customers, and ensuring you're top of mind with those who already know you.
Large or small, marketplaces and platforms usually invest substantial resources into marketing and traffic generation, and benefit from their "destination" status, especially for browsers, and particularly around peak periods. Even though marketplaces and platforms can be competitive environments, high-intent buyers are a real opportunity.
Scalability
For large brands with developed ecommerce operations, marketplaces offer an almost instant-on source of new customers, raising brand awareness, ensuring visibility alongside competitors, and selling stock through. For fledgling sellers, carefully throttling listings to match inventory, in order to prevent out-of-stock situations (often referred to as "overselling"), or to maintain scarcity, can be an excellent brand-building exercise.
For those less concerned about product availability, but worried about their ability to fulfill due to logistics, warehousing, and/or last-mile delivery challenges - many marketplaces will pick up the slack, offering on-demand services as required. Availing yourself of such services comes at a cost, but can provide an elastic way to test new markets, and facilitate international trade.
Lastly, for growing brands, which must focus their limited resources on product development and marketing (rather than ecommerce ops), marketplaces can provide a quick route to sales growth, with limited overheads.
Where to Start
Marketplace selling should be a component of a well-rounded sales strategy. This would likely include your own direct-to-consumer ecommerce channels and any "normal" retailer relationships.
Often, commerce leaders will pick the biggest marketplace they can think of, and develop a strategy around it. Conversely, we recommend that you start with your own objectives, not with a marketplace. Are you focused on generating new domestic customers? Building brand awareness? Reaching international markets? Improving profitability?
Careful research to understand marketplaces' audiences, pricing structures, and the idiosyncrasies of each Is critical.
Whilst marketplace selling can help with all of these, careful evaluation of the available channels, and piloting the right ones before building out your offering can help you avoid many of the common pitfalls. Careful research to understand marketplaces' audiences, pricing structures, and the idiosyncrasies of each Is critical.
Key Platforms
Approaching marketplace selling as a multi-channel discipline is key - why feature your products on only one or two storefronts, when there are literally hundreds to choose from.
As you'll learn during your research, marketplaces have differing audience profiles, and each have their own strengths, weaknesses, rules, and requirements. This can make some more profitable than others for certain brands, so it's very important to think beyond Amazon and eBay.
Additionally, if you implement technology carefully, and design robust processes, the work of adding more platforms is greatly reduced.
Integration & Automation
To avoid an untenable administration situation, it's important to consider how you'll integrate your technology stack with the marketplaces and platforms that you choose, and how you'll control your product listings and inventory.
As you add more marketplace retailers, this challenge can increase exponentially, so we advocate working with specialist partners such as Tradebyte to facilitate your one-to-many integrations. As we've already touched upon, different marketplaces have different requirements, so an experienced partner can eliminate the need for specialist integrations, cut complexity and dramatically increase speed-to-market.
Product Content and Data
As with all ecommerce channels, high quality product content is vital. Without it, your listings are at a real disadvantage. Investment here can drastically improve marketplace performance, and should be considered one of the key requirements when embarking on a marketplace project.
Pricing and Profitability
As you'll discover during your research, the costs of marketplace and platform selling can vary, meaning retailers will need to balance volume and profitability, particularly where stock is limited. From a merchandising perspective, marketplaces usually offer a high level of control, so an agile approach to inventory deployment, and even pricing can help maximise returns.
That's Not All
All this was just the start! Many of the topics we've touched on here are worthy of their own articles, but we hope we've given you a Rapid Guide to Marketplace Selling as promised - To find out how you can take your eCommerce to the next level, get in touch with Tradebyte, we'd love to discuss your needs and share our expertise.
Ready to Grow Your D2C Revenue?
To find out how Tradebyte enables brands to sell across marketplaces and platforms with ease, visit our website.
Our market-leading technology supports modern commerce, by facilitating the simple flow of product information, rich content, and inventory between brands and retailers in over 17 countries.
Speak to our experts today, to learn how Tradebyte can connect brands to new eCommerce channels at speed, or help retailers expand their product offering and drive revenue.
For more information email alison.steel@tradebyte.com or call +44 (0)754 168 8754.
Want more like this?
Want more like this?
Insight delivered to your inbox
Keep up to date with our free email. Hand picked whitepapers and posts from our blog, as well as exclusive videos and webinar invitations keep our Users one step ahead.
By clicking 'SIGN UP', you agree to our Terms of Use and Privacy Policy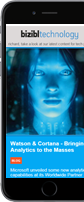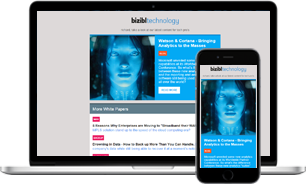 Other content you may be interested in
Want more like this?
Stay up to date with our content email
Want more like this?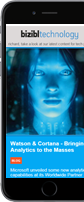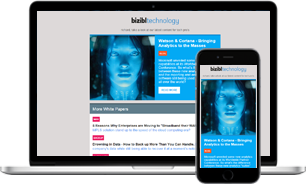 Want more like this?
Insight delivered to your inbox
Keep up to date with our free email. Hand picked whitepapers and posts from our blog, as well as exclusive videos and webinar invitations keep our Users one step ahead.
Bizibl Group Limited, Registered in England 09091156, 26 Bridge Road East, Welwyn Garden City, Hertfordshire, AL7 1HL