Interestingly many of the apps were not shopping-oriented. For example, Luxury retailer Hermes has an app dedicated to the various ways to tie their silk scarves. Mui Mui has a music app and Paul Smith has a retro platform game app. The various sports fashion retailers such as Nike and Reebok have apps dedicated to fitness training and Ann Summers has a dating app called Rabbit. All of these clearly reflect the retail brand they are associated with and offer loyal customers something more than just another place to shop.
Apps require a greater level of commitment from customers, requiring them to download and use up storage on phones that are already crowded with emails, social media, games and music apps, not to mention thousands of photos using up precious space. Retailers really need to understand how their customers would use their app and what they want to achieve by having one. Developing an app version of a mobile shopping site begs the question why – what's the point? Surely it's easier for a customer to go straight to the mobile site rather than download an app? If the reason to download the app is because it offers a much better shopping experience than the mobile site, something is seriously wrong with the mobile ecommerce strategy. Certainly retailers would be much better served by ensuring they have a faster site with user friendly features such as geolocation and an easy checkout process than investing in an app that may not provide a return. With the introduction of accelerated mobile pages (AMP) and Google penalising rankings for sites that aren't "mobile friendly", retailers should look to ensure their web based offerings are optimised before they do anything else.
Want more like this?
Want more like this?
Insight delivered to your inbox weekly.
Keep up to date with our free email. Hand picked whitepapers and posts from our blog, as well as exclusive videos and webinar invitations keep our subscribers one step ahead.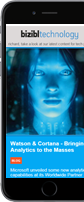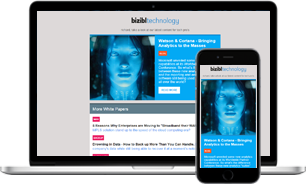 Want more like this?
Stay up to date with our weekly email