The Economics of Free Delivery
Darryl Adie
Managing Director
Ampersand
Fulfilment is expensive. Transporting a product from a warehouse to a customer, or from a warehouse to a store, involves a lot of variables and with shoppers expecting to pay very little for delivery, retailers are under the cosh. Although the likes of Amazon and some major supermarkets can subsidise their delivery costs or treat delivery as a loss leader, not all retailers are able to compete in this environment.
Making a profit from eCommerce is harder for some retailers than others. Selling one or more items priced between £10 and £30 is profitable on a per order basis online and means that the product's profit margin covers the cost of the logistics and shipping. However, for value retailers, mathematically, selling online may not work. These stores are more likely to have a high number of low value items, so dispatching several of these isn't as cost effective as delivering two higher priced items.
The way retailers approach home delivery and other fulfilment options such as click and collect is likely to change within the next 12 months. Pure play retailers may find themselves under the most pressure as they often use low price and quick delivery options in order to differentiate themselves from their competitors and tempt shoppers away from the high street. On the other hand, High street retailers may encounter stock management challenges if fulfilling click and collect orders direct from store, especially during busy sale periods. With shoppers increasingly expecting low-cost, express delivery options, how can retailers ensure they keep their customers happy and still turn a profit?
Completing the final leg of the journey and getting the product into the customers' hands is trickier than many assume. The collapse of City Link proves this point. Despite record levels of internet spending, City Link, which was in the business of delivery, was brought down by factors such as low paid delivery staff, cut-throat competition and excess supply.
Click and collect, often viewed by many consumers as a cheaper form of fulfilment, is causing high street retailers to suffer due to the logistics involved. Unbeknownst to customers, the process is more complex than simply picking a product off of a shelf and packaging. Stock constantly ships between stores or even direct from warehouses to store to fulfil collection orders. For lower value orders, this can become a huge drain on a retailer's bottom line. Two of the biggest names in retail, John Lewis and Tesco, have already addressed this issue by introducing charges for low value click and collect orders. Online stores such as ASOS have traditionally used fast and free delivery in order to lure shoppers away from the high street; as a result consumers have come to expect free delivery as a standard. However, there is little understanding amongst consumers regarding the true cost of delivery and it is therefore likely that retailers will have to either educate them or provide additional services in lieu of free delivery options.
It seems evident that fulfilment and logistics costs for online retailers will continue to be a major business challenge. Initiatives such as Amazon Fresh, the company's same-day and early morning delivery service of fresh groceries, are likely to heap more pressure on retailers such as Tesco and Sainsbury's,
How retailers can respond to these pressures
Retailers could offer free delivery as a promotional tool instead of having it in place as a standard offering. Providing free delivery during select times such as summer sales or Christmas could be beneficial as a promotions strategy. An alternative option for retailers would be to offer numerous delivery options and charge them in order of convenience. For example: £10 for same day, £5 for next day and £7 for a specific named day. Standard delivery would remain free of charge. This would potentially spread the cost of the free delivery option because many customers would opt for the paid options depending on their needs. This strategy is backed up by our own research which found that 46% of consumers prefer next day delivery compared to 21% who would opt for same day delivery when given the choice.
Looking beyond delivery, when differentiating themselves, online retailers need to consider factors such as: offering unique products that cannot be bought elsewhere providing own brand products such as Boohoo; or targeting key verticals such as luxury. Missguided's move to open a physical concession store within Selfridges is a key example of the innovations pure play retailers should be considering in order to compete. Missguided's decision was a bold one, but if it pays off, it could open itself the brand up to a new demographic.
Multichannel retailers also need to look beyond their fulfilment offerings in order to keep customers happy. Constantly improving the multichannel experience is a good place for retailers to start. For example, understanding consumer behaviour on mobile is something many retailers need to work on. According to our own research 2 , when shopping on mobile, consumers may not be completing purchases on the device but they are using them to access store location information and real-time stock information. However, these are the areas that some retailers are failing to acknowledge the importance of, with 12 per cent of stores not publishing information on opening hours and 39 per cent not offering geo-location services.
Regarding fulfilment, the future is hazy for both multichannel and pure-play retailers. Even Amazon, the giant of online retail, has famously failed to report consistent profits proving that the logistics inherent in fulfilment make it a tough nut to crack. Free delivery can still be an option but retailers need to find the tipping point, i.e. what's the minimum order value to offer free delivery without making a loss? Retailers should play with the threshold for free delivery in order to find a 'sweet spot' for their customers. Having a threshold in place will provide consumers with a target minimum spend to aim for when adding to their basket.
With Christmas and Black Friday fast approaching, it will be interesting to see what sweeteners retailers are able to offer their customers in order to get the sale and keep it profitable for the business.
Want more like this?
Want more like this?
Insight delivered to your inbox
Keep up to date with our free email. Hand picked whitepapers and posts from our blog, as well as exclusive videos and webinar invitations keep our Users one step ahead.
By clicking 'SIGN UP', you agree to our Terms of Use and Privacy Policy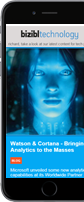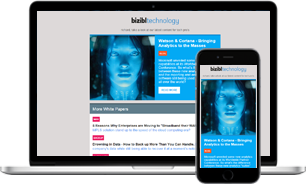 Other content you may be interested in
Want more like this?
Stay up to date with our content email
Want more like this?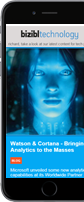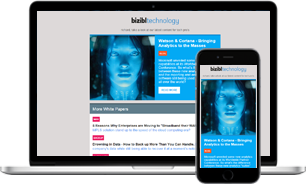 Want more like this?
Insight delivered to your inbox
Keep up to date with our free email. Hand picked whitepapers and posts from our blog, as well as exclusive videos and webinar invitations keep our Users one step ahead.
Bizibl Group Limited, Registered in England 09091156, 26 Bridge Road East, Welwyn Garden City, Hertfordshire, AL7 1HL