2021 Holiday eCommerce Calendar
The 2021 peak season is expected to be bigger than ever before, so from Black Friday & Cyber Monday, post-Christmas sales, and beyond, this guide highlights key dates for eCommerce sellers, and offers some statistics, strategies, and tips to make the most of the golden quarter.
We're focusing on European markets in this article, but we've included a few of the more important international dates for eCommerce professionals targeting international sales. We'll also consider how to build brand loyalty when selling through platforms, and maximise LTV of the customers you gain during this critical period.
It's Not Too Late!
Whenever you read this, whether you've been preparing all year, or you're only just adding new eCommerce channels, the first thing to say is; it's not too late. According to Adobe, in just November and December last year, global eCommerce grew by over $45 billion, to a massive $188 billion, so even the very smallest improvements can yield good results.
Perhaps the most important message is to work with what you've got - make any improvement you can, even if it's small. Realistically assess the capacity in your team, and identify large or small projects that can deliver uplift. Some projects might be out of reach for this year - for example, your buying process might mean it's not feasible to add new products - but don't let perfect be the enemy of good.
Preparedness in 2021
2020 was an extraordinary year, but with the pandemic ongoing and a number of market pressures already making themselves felt, 2021 isn't likely to be "normal".
Particularly for brands managing their own fulfilment, it's essential to have robust contingency plans for;
Warehouse staffing (due to labour market shortages)
Global shipping and local logistics (due to post-lockdown international shipping congestion and HGV driver shortages, particularly in the UK)
Fulfillment and delivery networks (due to increased seasonal demand)
Lockdowns and general continuity
A Big Opportunity: Platforms & Marketplaces
If you aren't on marketplaces and platforms, you're missing out. No matter how well-known your brand, or how good your response/sales marketing campaigns, millions of people use platforms as their first port-of-call, or just to browse - which they're more likely to be doing around the holidays. If your brand's not there, you won't be seen.
Whilst there are costs involved, the benefits of platform selling are many, including increased awareness, increased volumes and market share, access to new customers, and more. Around the peak season, these benefits are magnified, so embarking on a pilot project, even at this late stage, can pay dividends.
For those of you already selling on marketplaces, augmenting your programme by adding channels can offer a significant revenue boost, provide a shortcut to international markets, offer a temporary solution to fulfilment challenges, and more.
Top tip For marketplace sellers, make sure you're aware of holiday deadlines around restocking and introducing new SKUs - individual platforms often have differing requirements around peak.
Seasonality
Whatever channels you use, seasonal products are a great way to reach new customers and generate revenue. Whether they act as impulse basket additions to boost order value, or it's a seasonal purchase which first introduces a customer to your brand, they're a real opportunity.
Top tip For platform sellers, seasonal products are a great way to take advantage of special categories such as "gifts for him" or "halloween".
Even if seasonal products aren't appropriate for your brand, consider seasonal optimisations for product imagery and product data to boost interest and relevance. For example, for fashion brands, festive colours might appeal to shoppers with product content featuring "perfect for parties", or for homeware brands, tableware might benefit from "for the perfect Christmas Dinner" or seasonal photography with crackers and table dressing.
Bearing in mind the increased search volumes and traffic, it's well worth investing in content enhancements (such as video or premium photography). Some platforms, such as Zalando, even support rich content natively by providing brand storefronts and other functionality to achieve stand-out in a crowded marketplace.
New Customers and CLTV
For brands and retailers alike, the peak period brings increased volumes and (if you play your cards right) new customers. But slow deliveries, poor customer service, and product quality problems are just some of the issues that can all sour your newly-won customer relationships, so vigilance and adequate resources are key.
Customer Service and Returns
For new and existing shoppers, customer service contacts and an effective returns process can be the difference between angry customers and loyal brand advocates. Ensure you have capacity to handle the increased volumes, and constantly monitor your CX metrics.
Top tip For marketplace sellers, many offer extended holiday return periods, and have enhanced customer service requirements during key periods. Assess requirements carefully.
Building Loyalty on Marketplaces
It can be difficult to build brand loyalty on marketplaces, as few offer access to customer data for targeted marketing - but it's not impossible. In fact, this is a challenge that many brands, from fashion and lifestyle to FMCG/CPG, have long lived with - tactics such as price promotions, physical coupons, vigorous pricing strategy, and more can all help create loyalty without relying on direct contact with the consumer.
Top tip Some platforms (including Amazon) allow advertisers to retarget previous shoppers for reactivation campaigns.
To end on the most important point; Think long-term - customers gained during the golden quarter may have cost more to acquire, or purchased lower margin products, but they are now customers. Whether you take it literally or not, the adage "it costs 5x more to acquire a customer than retain one" rings true here. Building customer lifetime value (CLTV) is worthy of its own article, and in many cases, a hard metric to track - but it's a core part of a successful brand's proposition.
To find out how Tradebyte enables brands to sell across marketplaces and platforms with ease, visit our website.
Our market-leading technology supports modern commerce, by facilitating the simple flow of product information, rich content, and inventory between brands and retailers in over 17 countries.
Speak to our experts today, to learn how Tradebyte can connect brands to new eCommerce channels at speed, or help retailers expand their product offering and drive revenue.
For more information email alison.steel@tradebyte.com or call +44 (0)754 168 8754.
Want more like this?
Want more like this?
Insight delivered to your inbox
Keep up to date with our free email. Hand picked whitepapers and posts from our blog, as well as exclusive videos and webinar invitations keep our Users one step ahead.
By clicking 'SIGN UP', you agree to our Terms of Use and Privacy Policy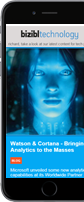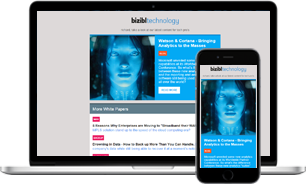 Other content you may be interested in
Want more like this?
Stay up to date with our content email
Want more like this?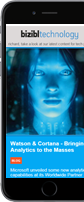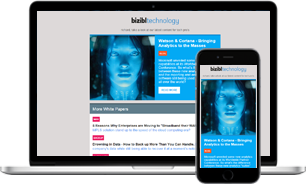 Want more like this?
Insight delivered to your inbox
Keep up to date with our free email. Hand picked whitepapers and posts from our blog, as well as exclusive videos and webinar invitations keep our Users one step ahead.
Bizibl Group Limited, Registered in England 09091156, 26 Bridge Road East, Welwyn Garden City, Hertfordshire, AL7 1HL