On Your Marks! Design A Winning Email In The Next 15 Minutes
Investing in content is futile if the packaging it arrives in is scuffed, aged, or inconsistent. When executed well, your email design can go to work for you, communicating the story of your brand, creating meaningful engagement, and making a lasting impact. This cheatsheet will help you design a winning email in the next 15 minutes. Let's go!
Get the download

Below is an excerpt of "On Your Marks! Design A Winning Email In The Next 15 Minutes". To get your free download, and unlimited access to the whole of bizibl.com, simply log in or join free.
1. Select the target
Segmentation
dotmailer's segment builder makes light work of group targeting. Instantaneously create queries that'll split your data into meaningful groups, informing your campaign design and ensuring it gets sent to the right people.
2. Pick a template
You've been given the copy – time to give it the packaging it deserves. With over 60 html email template designs to choose from in dotmailer, you can find the perfect fit for your campaign in seconds. Each template we build is completely flexible; once selected, you can customize colors, columns, and content to suit your needs, with no need to code. Any successful campaigns you create can be saved to use again. What's more, all of our templates are mobile optimized; simply select one that inspires you and get going!
3. Getting off the mark with your subject line
Creating a subject line worthy of your email's design and content is a crucial first step. After all, what's the point of sending a beautiful email if no-one opens it? We've summarized subject line success in four speedy steps:
Start by signposting
What's the category of your campaign? Are you welcoming a new user? Wishing a happy birthday? Chances are, if it's worth sending, your customer will be interested in reading. The subject line is also an opportunity to set the expectation of what's inside your email. If you're offering something special, your subject line is the place to shout about it; remember to choose your words carefully, as terms like "sale" and "discount" can be repetitive.
Pre-headers
Boost open rates by creating some enticing pre-header text to appear when your email is viewed in the inbox; it's another great way to signpost as it can further contextualize your winning subject line.
Rope in some emotion
Human beings are emotion-oriented (those who disagree are in denial) and it's good to keep this in mind when creating your subject line – after all, it's your first interaction with the customer, and nobody likes a cold fish. Whether it be humorous, high-spirited, or heartwarming, it's important to remember that there's a human at the other end.
Top time-saver
Phrasee is a piece of marketing language generation software that uses artificial intelligence to quantify, generate and optimize email subject lines. The data-driven software creates effective subject lines that are tailored to your brand's voice – boosting ROI in record time.
Use what you know
Intelligent and innovative personalization techniques are true attention-grabbers. Boost open-rates by pulling in your customers' first names, and look for further opportunities to maximize relevance within your database; location and preferred language are good places to start.
Test, test, and test again
Got a couple of contenders for your subject line? Great! Set them up as variations and get feedback reports on the open rate of each one. Split testing allows you to refine your email marketing strategy as you go, so you can find out what makes your audiences tick (in two ticks!)
4. Ready, set, build!
With dotmailer's EasyEditor, assembling the building blocks of an email becomes pure child's play. Want to add a call to action, or social media buttons? Easy – just select the block from the side-bar and drag it into place. Then customize each element to keep it on-brand.
By dragging and dropping your way to the perfectly presented campaign in minutes, you can now devote more time to strategizing your email's design elements. Think about how the experience of your brand can inform the aesthetics of your email.
Three key questions to ask yourself are:
What does it feel like to engage with my company?
What design elements are crucial to keeping my email on-brand?
How can I inject the physical experience of interacting with my brand into the email design?
Efficient email design with 16three
dotmailer's launch of 16three has further streamlined the EasyEditor tool, providing users with the opportunity to configure pre-defined styles and templates. What's more, you can now share your templates with other users by placing them in the new Shared Templates folder. Got an amendment to make on the master template? No problem – it'll automatically update across the board, 1 ensuring consistent branding. Simple, efficient, effective
Here's one we made earlier:
At dotmailer, we like to back up our claims with strong evidence. We've put together some tasty email designs to show you just how easy our EasyEditor is. And, we've included a step-by-step guide to show you how we did it. Take a look:
a. Pre-header text
Make sure to populate this area with text that'll engage your audience and force them to hit 'Open'.
b.View in browser
A 'View in browser' link is crucial if you don't want all of your design efforts to go to waste!
c. Logo Population
Ensure that your logo appears as one of the primary visuals; this preserves excellent brand focus and nurtures your domain reputation.
d. Hero Image
A highly engaging, high-resolution hero image is a great way to translate the experience of your brand (and it's faster than a thousand words!) Remember to add Alt text to every image
e. Greeting
Personalization provides the perfect introduction, and shows you're polite!
f. Offer
Make sure any incentive you're communicating is forth-coming, easily understandable, and presented as an appealing prospect. Use digits instead of words for maximum impact.
g. Content Population
Drag and drop text boxes and populate them with clear and engaging content. The text's style and tone should be on-brand and appeal to your addressee
h. CTA Button
Clear, tappable, responsive – three things your CTA needs to be to get results.
5. Ready to review
With everything looking fantastic, it's important to make sure that your campaign performs with maximum efficiency. We've got your back with this checklist:
Check your campaign is multi-channel ready
Perform a test send to your colleagues, including a mobile test
Preview any personalization used as an appropriate contact
Perform a dotmailer spam check
Generate a plain-text version of your email
Run Litmus' Checklist tool
Select the address book, segments, or queries to whom you want to send
Nominate a send time (optimized through dotmailer)
Set your split-test settings
Perform a final review of your settings
The future's fast; the future's automated
Automation provides the key to an intelligent and efficient email marketing strategy. dotmailer's super-speedy Program Builder was designed with time-poor marketers in mind, allowing you to build multiple automated email programs in minutes. From welcome emails to re-engagement campaigns, our drag and drop tool makes it easy to visually map out your email campaigns, and create intelligent decisions based on your data. And with real-time reporting weighing in, you can track how successful your campaigns are proving moment by moment. It's fast, it's thorough, it's a no-brainer. What are you waiting for?
Want more like this?
Want more like this?
Insight delivered to your inbox
Keep up to date with our free email. Hand picked whitepapers and posts from our blog, as well as exclusive videos and webinar invitations keep our Users one step ahead.
By clicking 'SIGN UP', you agree to our Terms of Use and Privacy Policy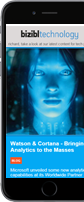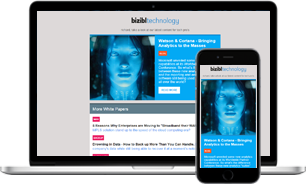 Want more like this?
Stay up to date with our content email