Is Your CMS Ready for CXM? 7 Recommendations
Your customers' experiences are driven by content. To make the experience personal, you need to create multiple versions of your message to speak to specific audience segments, on the device of their choice and in their own language. Within many organisations, fulfilling this need for relevant, localised, targeted content has created a content explosion. Download this complimentary eBook to explore seven critical content management and delivery capabilities that can both provide a contemporary customer experience and meet strategic business requirements.
Get the download

Below is an excerpt of "Is Your CMS Ready for CXM? 7 Recommendations". To get your free download, and unlimited access to the whole of bizibl.com, simply log in or join free.
What if we can get more from these systems? What should we ask from a contemporary content management system (CMS) in order to support CXM?
This paper explores seven critical content management and delivery capabilities that can both provide a contemporary customer experience and meet strategic business requirements.
Customer Experience: What is it anyway?
Your brand is defined by the sum of all experiences your customers have with you at every touch point – from awareness, discovery, attraction, interaction and purchase, through to use, cultivation and advocacy.
Customer Experience Management (CXM) means truly engaging with customers and providing them with a relevant, consistent and immersive experience..
CXM is your differentiator.
1. Your CMS should drive rich media engagement
According to Internet Retailer, "52 percent of consumers say that watching product videos makes them more confident in online purchase decisions."
Video is now a critical part of a consumer's digital experience, providing a compelling experience that gets their attention and which now is an essential part of buying decisions.
YouTube is full of "unboxing" videos where people share their first experience of a product, typically consumer electronics, but the value of video is not limited to B2C brands.
Whether you sell robots to car manufacturers and want to show them at work, or are a software vendor sharing customer testimonials, video is an essential weapon in the battle for your messagesaturated, time-poor customer.
Marketers want to maximize their visitors' engagement, enabling them to interact with the video itself through overlays and interactivity elements.
Managing video places special demands on the organization's content operations, with large files requiring re-sizing and optimization for varying consumer device capabilities. In addition, it is often difficult to localize video without considerable post editing expense.
2. Your CMS should engage your visitor across multiple web channels
In a broad range of organizations, managing multiple websites is a fact of life – not just those titans of consumer packaged goods with multiple brands and products being marketed in multiple geographies in hundreds of languages.
Today's B2B and B2C organizations equally share the challenge of geographically diverse, experience hungry, convenience driven customers.
The disruption to traditional marketing means that a contemporary multi-site web strategy is far more than "brochureware" sites in another language. Instead, it includes self-service extranets, social sites, audience-specific sites, partner/distributor sites and blogs.
Many of these channels share some basic content, like terms and conditions, legal statements and branding, and are also a part of a network of common shared content.
While this seems like an obvious need that content management systems already solve, the ability to manage content across many websites varies drastically between content management systems, since each site is often managed as a content silo, sharing little to no content directly.
Today, consumers and the social media expect organizations to provide a uniform experience. Marketers no longer have time to change multiple sites and channels one by one. Instead, they need to update them across the board with a single click.
3. Your CMS should take your brand global and stay local
The need to be global, but act local, is a paradox that exists in many global organizations.
On the one hand, there are brand components that – through significant promotional investment in branding – define an organization and must be strictly and consistently maintained to restate that brand identify, qualities and positioning.
Logos, brand colors and user experience consistency are great examples of the things that are controlled centrally, but must be shared across a global matrix of local websites, product microsites and business unit portals.
A central marketer needs to control these things, rebrand when necessary and reflect any changes throughout the company's web properties.
On the other hand, relevant engagement starts with being local. In addition to addressing audiences in the right language, real engagement entails localization that takes into account local context and culture. This may include local regulatory and legislative environments, nuance, cultural norms, local product variants, and local market and competitive conditions.
Organizations therefore need to balance giving their marketers enough local autonomy to be relevant, while ensuring global consistency and commitment to the brand.
4. Your CMS should engage your visitor with relevant content
Call it personalization, relevant content or contextual content, a compelling customer experience hinges on the right content, delivered to the right visitor, adapted to their delivery channel of choice - whether a desktop web application, smartphone, Facebook or even email. Content Management Systems often face two primary problems with this scenario.
The first is managing content in a way that allows you to easily repurpose it. Too many systems have a web page centric view of content management. Content stored in a big page container for a desktop web world. In fact, real content repurposing requires content broken down into components and assembled to create an experience appropriate for a specific visitor on a specific device and channel.
The next problem is that once you have broken the content down and created context-appropriate variants, how do you manage these versions?
For example, how do you manage a localized version for the visitor's region, a version of navigation for a smartphone, or a special promotional homepage for existing customers. How do you ensure that when the English version changes, someone changes the French Canadian version of the same content?
Aside from a content management problem or two, this scenario also presents an issue for content delivery. Many content management systems are left floundering when it comes to simply recognizing the visitor context and delivering the right content to them.
5. Your CMS should easily connect to the enterprise
A small team of marketers can no longer satisfy the extreme needs for relevant, targeted content for customers that expect a richer conversation with an organization.
Today's customer wants real engagement, not just sales pitches and marketing messages.
Customers' buying decisions are now based on product details that are not in the brochure, the connection they have with an engineer that posts technical details in a forum, or a look through the online owner's manual.
Often organizations have these nuggets of content that are priceless to the this consumer locked away in various departments, in Document Management Systems, SharePoint, Digital Asset Management systems and shared cloud drives, like DropBox.
6. Your CMS should intelligently deliver to mobile
Responsive design has solved the mobile problem. Websites can now consistently display correctly on every single device, one size fits all, with some simple code and this is all a marketer needs. Or is there more to it?
The fact the visitor is on a mobile device might be a critical piece of information that informs the experience you want to present them.
For example, if your visitor is on the move when they access your mobile site, and typically look for the nearest service center, it makes sense to adapt the web experience for not only screen size, but also to provide a top navigation link, using the phone's GPS, to point the visitor to the closest location. This simple act can significantly improve the experience.
Knowledge about how, when and where your customers engage with you on a mobile device means that this experience requires intelligence that extends beyond a website on a small screen.
A mobile device provides context and opportunity that a desktop web experience can never provide. Native functionality combined with action-oriented mobile use means the opportunity is actionable.
How about if a retailer knew that a consumer was accessing the web from within their store? This kind of intelligent delivery doesn't come from responsive design. It comes from fine-tuning the mobile experience to customer context.
Your CMS should help you orchestrate collaboration across teams
In this e-book, we've established that CXM makes significant demand on content production and delivery to engage with the digital-savvy customer in their channel and location of choice for a relevant experience. Now, digital marketers and their faithful webmasters can create the critical path that places this content in the hands of the customer; a consumer who no longer just wants to speak to sales and marketing through the website, but now wants to interact with the engineers behind a product, subject matter experts and peers through a plethora of digital channels.
Content management needs to democratize the content creation and publication process to now allow the right people across the organization to contribute to satisfying these new customer expectations.
What does this require from a CMS? Three things:
Tools that are intuitive, easy-to-use and familiar
A governance, permission and workflow framework so authors are free to create, preview and experiment
Appropriate approval processes to provide quality checks prior to publication
Beyond the simple workflow process you associate with a press release, this requires a workflow that groups campaign assets, manages translations and coordinates approval and publishing.
Drives rich media. Efficiently manage video, creating and managing the variants needed to support consistent cross-device experiences. It needs to provide interactivity and it needs to support the localization of layovers, voiceovers and subtitles.
Engages your visitor across multiple web channels. Manage content forward and not page backwards, meaning that content can be created once and easily deployed and reused in many places. A web page is just one of many potential destination outlets.
Takes your brand global while supporting local. Manage the complexity of different layers of content inheritance, sharing and governance simply.
Engages visitors with relevant content. Efficiently manage multiple variants of content components, rather than pages, and assemble them as a relevant experience, based on visitor context
Easily connects to the enterprise. Connected with the enterprise, the CMS accesses the many content repositories, providing connectors that seamlessly expose, and thereby remove, the content silos to web operations, and ultimately to the visitor.
Intelligently delivers to mobile. Power experiences based on the visitor's context beyond just your website on a smaller screen.
Orchestrates collaboration across teams. Democratize content creation and publication for a bigger, more relevant content pipeline from a broader range of authors, while providing an appropriate governance and permission model.
Managing customer experience is not a single initiative. It's about using customer insights to create meaningful experiences, regardless of how or where customers engage with you. It's multilingual, multi-device and multi-channel.
It's for the entire customer journey and it's critical to your success.
We have flexible tools, services, strategy and experience to help you coordinate your customer experience efforts on a global scale.
Over 1,500 organizations, including 72 of the top 100 global brands, rely on us to deliver locally relevant customer experiences throughout the customer journey.
We can do the same for you.
Want more like this?
Want more like this?
Insight delivered to your inbox
Keep up to date with our free email. Hand picked whitepapers and posts from our blog, as well as exclusive videos and webinar invitations keep our Users one step ahead.
By clicking 'SIGN UP', you agree to our Terms of Use and Privacy Policy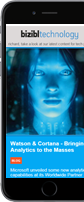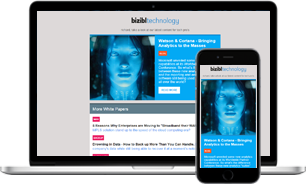 Want more like this?
Stay up to date with our content email